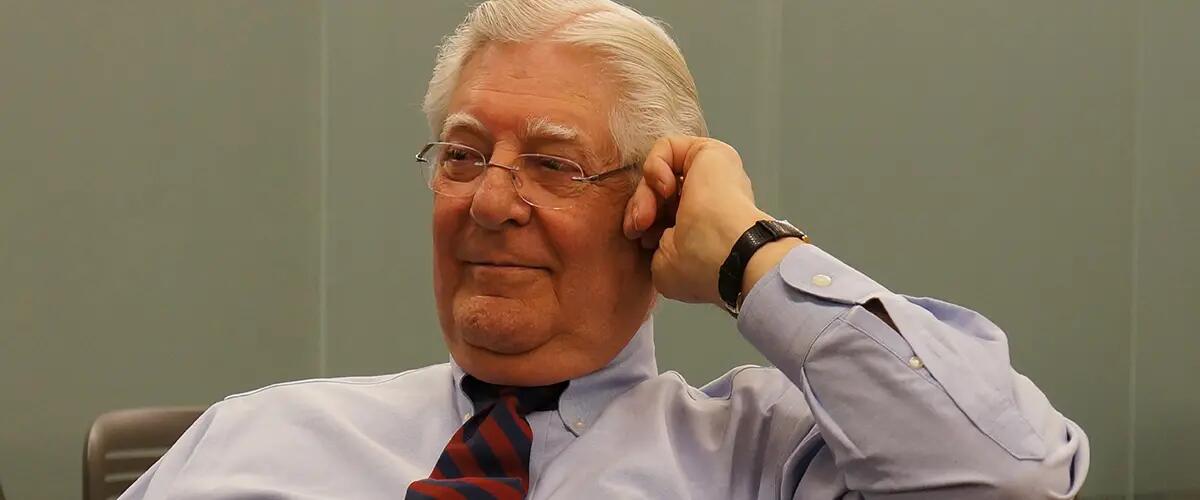 Eugene Spiegle
Former Associate Professor of Professional Practice and Undergraduate Program Director (New Brunswick)
Gene was founder and President of the Cambridge Group, Project Management consulting and organizational development firm located in Bedminster, New Jersey. He has an international reputation in project management, communications; and operations management. He has over forty five years experience in management, project management, both line and staff positions, which enables him to deliver practical, common sense as well as theory-based perspectives.
Mr. Spiegle has performed consulting, conducted training and delivered workshops for organizations like AT&T, Bechtel, Black & Veatch, Boeing, Chrysler Corporation, City of Los Angeles DPW, and U. S. Corp. of Engineers, Datek Online Inc., General Motors, Hewlett Packard, MIT National Labs, Xerox Corporation and the United Nations.
Active in many organizations relative to the areas of his expertise, Gene has been a member of the Project Management Institute, Society of Manufacturing Engineers, The National Society of Professional Engineers, American Military Engineers, and Association for Quality Performance.
Prior to founding Cambridge Group Mr. Spiegle performed various positions from President of a firm pioneering and specializing in automated systems to Vice-President of engineering of a Fortune 500 company. Gene holds degrees in psychology and engineering with an advanced degree in psychology. Mr. Spiegle has been an adjunct faculty in project management, engineering management, and communications at University of Pittsburgh and University of Alabama, The Conference Board of New York and Battelle Memorial Institute.
After retirement from the United Nations where he was Director of Project he accepted a full time teaching position with the Rutgers University Business School, Department of Supply Chain Management and Marketing Science. He is also the author and designer of the "Project Management Guidelines" process, a process currently utilized by many organizations to manage their projects. Gene's book "Taming a Silent Killer - - Your Stress" was released in May of 2002 followed by "Project Management – The Basics For Success."
Evan Neufeld is the Principal Analyst at Storyline Development, a strategy, content development, consulting and investment entity focused on helping businesses understand and profit from changing consumer behavior. Evan has a substantial (16+ year) background in developing digital business intelligence products & services, and was until recently the CMO of Ground Truth, a mobile analytics firm developing insights out of carrier data.
A well-respected analyst in the fields of mobile, new media, advertising and interactive marketing, Evan's experience includes senior-level roles at comScore, M:Metrics, NPD Techworld and Jupiter Research, where he was a founding analyst of Jupiter's well-known digital advertising research practice.
Evan is an active participant in industry associations such as the MMA and IAB and is currently an Adjunct Lecturer in Internet Marketing & Social Media at Baruch College's Zicklin School of Business. Evan has a master's degree in American studies from New York University and a bachelor's degree in English from Vassar College.
Academic degrees
Ph.D., Western Reserve University, Forensic Phycology
B.S., Case Institute, Mechanical Engineering
Media Mentions
Thursday, September 14, 2017