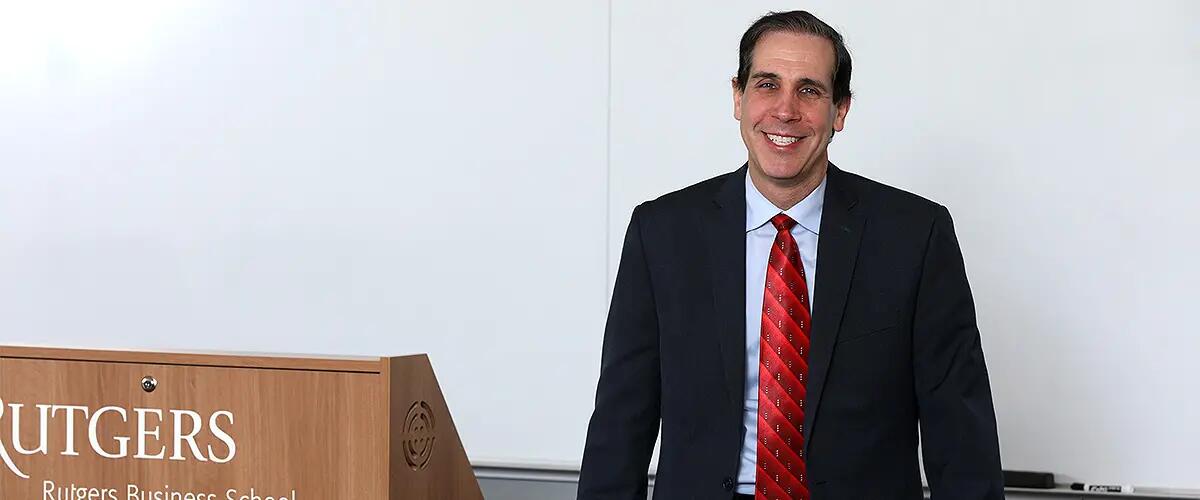 John Longo
Distinguished Professor of Professional Practice
Dr. Longo is a Distinguished Professor of Professional Practice in the Finance & Economics Department at Rutgers Business School, and Chief Investment Officer and Portfolio Manager for Beacon Trust, a registered investment advisor with approximately $4 billion under management. At Beacon, he is part of a team that manages a series of mutual funds and separately managed accounts. Beacon is a subsidiary of Provident Financial Services (NYSE: PFS), founded in 1839. Dr. Longo is also a Visiting Professor of Finance at EMBA Global Asia – the joint international Executive MBA Program of Columbia University, London Business School, and The University of Hong Kong. He is the bestselling author of The Art of Investing: Lessons from History's Greatest Traders, published by TheGreatCourses.com. (The book peaked as the 26th bestselling book out of roughly 200,000 titles on Audible.com) and Buffett's Tips: A Guide to Financial Literacy and Life (Wiley, 2020).  He has won a total of four awards for teaching and research excellence at Rutgers Business School.
 
Dr. Longo has appeared on CNBC, Bloomberg TV, Bloomberg Radio, ABC News, Fox Business, BBC World, wsj.com (video), GreatInvestors.tv, The (Ron) Insana Quotient, and several other programs. He has been quoted in The Wall Street Journal, Barron's, The New York Times, Los Angeles Times, Thomson Reuters, Dow Jones MarketWatch, U.S. News & World Report, CNBC.com, The Harvard Crimson, The Chicago Tribune, Yahoo! Finance, Business Insider, The Star-Ledger, Hedge Fund Alert, FundFire, and dozens of other periodicals. He led Rutgers students to a personal visit with Warren Buffett in Omaha, Nebraska on four separate occasions. Previously, he was a Vice President at Merrill Lynch & Co., Inc. and served on the Advisory Board of Bloomberg's educational subsidiary, The Bloomberg Institute. 
Visit Dr. Longo's Wikipedia page for more information.
Executive MBA Experience
Professor John Longo conducts a workshop on hedge funds for Executive MBA students. Dr. Longo discusses the history of the hedge fund industry, its role in individual investment portfolios and several sample hedge fund trades. Perhaps the highlight of the session is when several EMBA groups have to pitch their own investment ideas in front of the class. The investment ideas pitched by the EMBAs are captivating, with many taking copious notes to prepare them to put their own capital to work. Professor Longo also teaches a workshop on investments.
Professor Longo has served as the lead faculty adviser to a team of Rutgers Business School finance students who won the coveted CFA Institute's Global Investment Research Challenge four out of seven times at the national level.
Academic degrees
Ph.D., Rutgers University; Finance
M.B.A., Rutgers University; Finance
B.A., Rutgers University; Economics and Computer Science
Executive Education Programs
The Mini-MBA in BioPharma Innovation teaches life sciences experts key business management theory and methodology that will broaden their perspective. This course provides a better understanding of how biopharma companies plan for, and profit from, constant innovation.
In Class program:
$4995.00