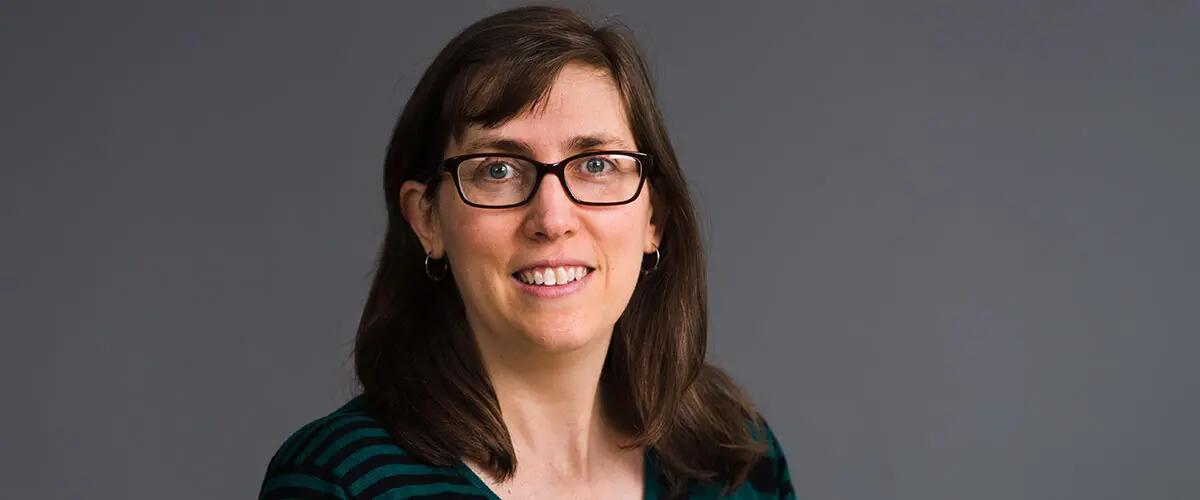 Terri Kurtzberg
Professor
Terri R. Kurtzberg, PhD, is a Professor of Management and Global Business at Rutgers Business School, Newark and New Brunswick, and holds a Dean's Research Professorship. Her areas of expertise include negotiation strategies and tactics, electronic communication and distraction, virtual work, and disability employment. Dr. Kurtzberg's research has been quoted in numerous media outlets such as The New York Times, Fortune Magazine, Time Magazine, CNN.com and on the BBC World Service and CBS Radio. She is the recipient of multiple teaching and research awards, including Rutgers University's most prestigious teaching honor, the Warren I. Susman Award for Excellence in Teaching as well as being listed among each the Poets & Quants Favorite EMBA Professors (2020) and the Top 50 Best Undergraduate Business School Professors (2021).
She is the author of five books: Virtual Teams: Mastering Communication and Collaboration in the Digital Age, The Essentials of Job Negotiations: Proven Strategies for Getting What You Want (with Charles Naquin), Distracted: Staying Connected without Losing Focus (with Jennifer Gibbs), Negotiating at Home: Essential Steps for Reaching Agreement with Your Kids (with Mary Kern), and The 10-Second Commute: New Realities of Virtual Work (with Mason Ameri). Other published work appears in journals such as Organizational Behavior and Human Decision Processes, Journal of Applied Psychology, Harvard Business Review, Sloan Management Review, Group Dynamics, and Social Justice Research.
Executive MBA Experience
Professor of Management and Global Business Terri R. Kurtzberg teaches in the area of Executive Negotiations for EMBA. This module offers a glimpse into the methods of master negotiators, including the following: What must you do before you even walk into the room? What tactics and strategies will work for you, and how do you deflect those of others? How do you handle disputes? Can you effectively influence others? How do you get people to want to do the deal with you? This intensive workshop moves everyone forward from wherever their starting point and experience level may be. 
Academic degrees
Ph.D. and M.S., Northwestern University, Organization Behavior
M.A. and B.A., University of Chicago, Psychology and Education
Publications
Recent Articles:
Kurtzberg, T. R., Naquin, C. E., & Ameri, M. (2022). Deception by device: Lying behavior on laptops versus cell phones. International Journal of Conflict Management, 33, 569-591. doi: 10.1108/IJCMA-10-2021-0157
 
Ameri, M. & Kurtzberg, T. R. (15 Feb, 2022). Leveling the playing field through remote work. MIT Sloan Management Review, 63, 1-3. https://sloanreview.mit.edu/article/leveling-the-playing-field-through-remote-work/
 
Ameri, M. & Kurtzberg, T. R. (2022). The disclosure dilemma: requesting accommodations for chronic pain in job interviews. Journal of Cancer Survivorship: Research and Practice, 16, 152-164. doi: 10.1007/s11764-021-01142-3
 
Ameri, M., Amoroso, L. M., & Kurtzberg, T. R. (2021). Advancing diversity training. Rutgers Business Review, 6, 154-160.
 
Kern, M. C. & Kurtzberg, T. R. (29 May, 2020). How to negotiate…with your kids. Harvard Business Review (hbr.org). https://hbr.org/2020/05/how-to-negotiate-with-your-kids. Reprinted in Getting It All Done, Harvard Business Review Press, and Communicate Better with Everyone, in the Working Parents series at Harvard Business Review Press.  
 
Levin, D. Z. & Kurtzberg, T. R. (27 May, 2020). Sustaining employee networks and relationships in the virtual workplace. Sloan Management Review, Summer 2020, 61(4), 13-15. https://sloanreview.mit.edu/article/sustaining-employee-networks-in-the-virtual-workplace/
Awards & Honors
Rutgers Business School Dean's Research Professorship, 2022
"Top 50 Best Undergraduate Business School Professors of 2021" for Poets & Quants
"Favorite Professors of the Executive MBA Class of 2020" for Poets & Quants
Rutgers Business School Dean's Meritorious Award for Teaching, 2021
Rutgers Business School Innovation Challenge Award for Restructuring Class Delivery Concept, 2020
Rutgers University Warren I. Susman Award for Excellence in Teaching, 2015-2016
The Chesed Faculty Award for Innovative Research at Rutgers Business School, 2013
Rutgers Business School Dean's Meritorious Award for Teaching, 2014
Thomas H. Mott Teaching Award for undergraduate education in Rutgers Business School, New Brunswick campus, 2007
Rutgers Business School Paul J. Nadler Untenured Faculty Teaching Award, 2004
Student Testimonials
"I called Terri Kurtzberg for advice after being promoted to a new job because I needed some guidance on how to handle some difficult conversations. At the end of the call, she asked me to update her because "she was in it now!" I was very impressed with how generous she was with her time and that she cared enough to want to see the problem through to its resolution. (It was resolved.) Professor Kurtzberg taught my EMBA class negotiations during our first-year, week in residence. I loved her approachable teaching style, non-judgmental feedback, and all of the negotiation skills that we learned, which I still apply almost daily."
— Jeffrey S. Jhang, Rutgers Business School