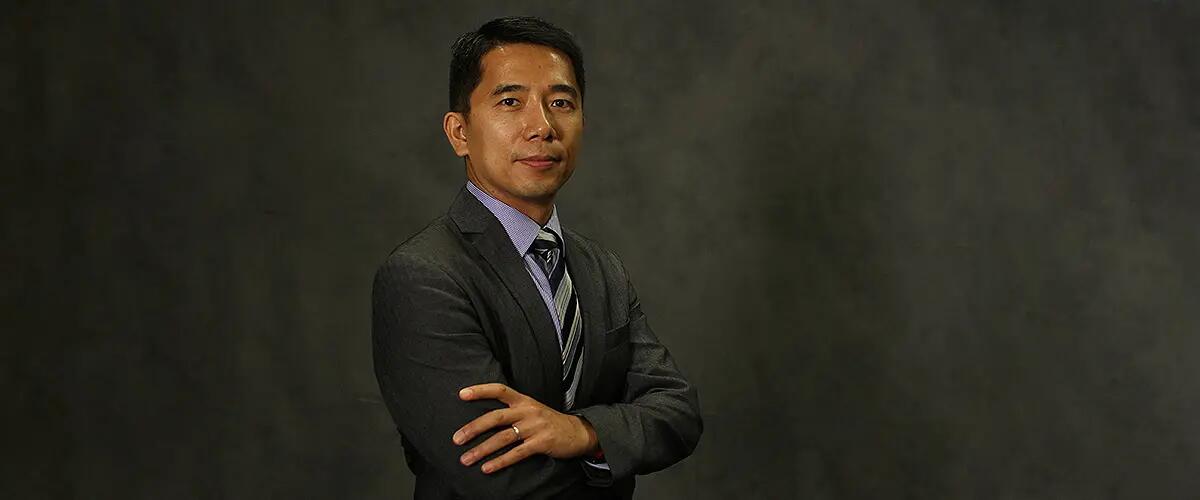 Xin (David) Ding
Assistant Professor and Director of Master of Healthcare Analytics and Intelligence
Xin (David) Ding is an assistant professor of Supply Chain Management and the Academic Director for the Healthcare Analytics and Intelligence master program at Rutgers Business School. His research examines the demand-supply relationship in the healthcare context. His ongoing work examines how healthcare organizations develop operational excellence through service design, workflow optimization, and data analytics in competitive markets.
Through working with national/state health agencies and hospital systems, Dr. Ding has published his research in leading academic journals, including the Journal of Operations Management, Decision Sciences, Management and Business Review, Journal of Service Research, and Industrial Marketing Management, among others. His research receives support from the Cancer Institute of New Jersey (PI), the National Sciences Foundation (consultant), and the Project Management Institute. David serves as an academic scholar with Cornell Institute for Healthy Futures, an Associate Editor for the Decision Sciences Journal, and a member of the editorial board for the Journal of Operations Management. 
Dr. Ding taught subjects in healthcare services management, operations analysis, project management, and healthcare analytics in online, offline, and hybrid formats to students in specialty master, MBA, and undergraduate programs. He also taught multivariate analysis and empirical research methods to Ph.D. students and business intelligence to DBA students.
His research, teaching, and service have also been recognized by NJ Bright Idea Award, Junior Faculty Research Award, Texas Higher Educational Research Award, Decision Sciences Institute Best Paper Award, University Teaching Award, Healthcare Data and Analytics Association Volunteer Award, and Decision Sciences Best Reviewer Award, etc. He also provided consulting and training to leading hospitals, medical centers, and healthcare services organizations in NJ and NY. 
Academic degrees
Ph.D., Operations Management, University of Utah, Salt Lake City
M.S., Engineering, South China University of Technology, Guangzhou
Publications
Francis, J., Baveja, A., Ding, X., Bagchi, A., Melamed, B., Hill, D. (2022). Navigating future shifts in healthcare service delivery: Three insights from supply chain management. Management and Business Review, in press.
Peng, D. X., Ye, Y., Fan, R., Ding, X., Chandrasekaran, A. (2022). Cost-quality tradeoff in nurse staffing: An exploration of US hospitals facing market competition. International Journal of Operations and Production Management, 42(5), 577-602.
Ding, X., Peng, X. (2022). The impact of electronic medical records on the process of care: Alignment with complexity and clinical focus, Decision Sciences, 53(2), 348-389.
Peng, X., Ye, Y., Feng, B., Ding, X., Heim, G. (2020). Impacts of hospital complexity on patient-level experiential quality: Mitigating roles of information technology. Decision Sciences, 51(3), 500-541.
Ding, X., Peng, X., Heim, G., Jordan, V. (2020), Service mix, market competition, and cost efficiency: A longitudinal study of US hospitals, Journal of Operations Management, 66(1-2), 176-198.
Lu, G., Ding, X., Peng, X., and Chuang, H. (2018), Addressing endogeneity in OM research: Recent developments, common problems, and directions for future research, Journal of Operations Management, 64, 53-64.
Ding, X. (2015), The impact of service design and process management on clinical quality: An exploration of synergistic effects, Journal of Operations Management, 36(2), 103-114.
Ding, X. (2014), The effect of experience, ownership and focus on productive efficiency: A longitudinal study of U.S. hospitals, Journal of Operations Management, 32(1), 1-14.
Executive Education Programs
The MiniMBA: Healthcare Management equips healthcare providers and administrators with a robust understanding of current and evolving regulatory and compliance requirements, compensation models, patient expectations, key business practices, legal considerations and practice management techniques. With a strong background in these critical, contextual elements of healthcare, providers can focus on their main priority--excellent clinical care.

In Class program:
$3495.00