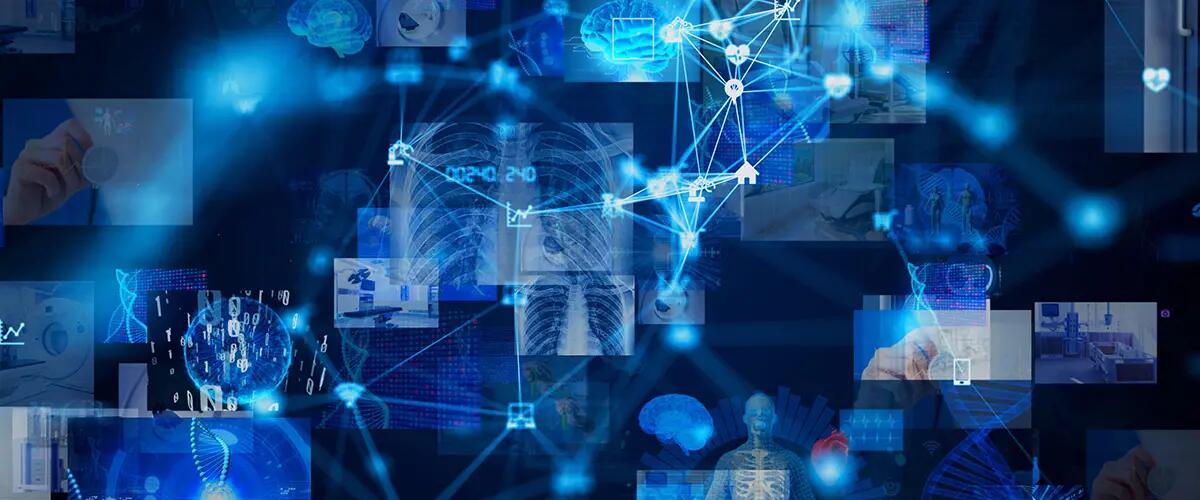 Master of Healthcare Analytics and Intelligence prepares students for analytical roles in healthcare
The healthcare industry has a demand for professionals who can interpret and explain data so insurers and healthcare providers can use it to transform patient care and the industry itself.
Rutgers Business School is offering a Master of Science in Healthcare Analytics and Intelligence to provide specialized and sought-after analytical skills to individuals interested in mining and explaining data that is transforming the health care industry.
The program familiarizes students with the healthcare industry, equips them with the skills to work with industry-specific data and enhances their business acumen, empowering them to communicate effectively about how data can be used to improve operations and patient care.  
As the healthcare industry is able to unlock an increasing volume of rich, integrated data about patient records, hospital operations and medical expenses, it also has a growing demand for professionals with the skills to access, interpret and explain the data so it can be put to use by insurers, health care providers and other organizations in the extended healthcare supply chains.    
The Master of Science in Healthcare Analytics and Intelligence is tailored for recent college graduates who possess strong analytics skills as well as career changers – individuals with relevant backgrounds or analytics experience who want to work in the health care industry. The program is also designed for new physicians and nurse practitioners who are interested in differentiating themselves with an ability to leverage health data to improve patient care.
"We want to produce professionals who are not only equipped with technical skills to process and analyze healthcare data for insights, but also able to interpret and visualize such insights in meaningful ways for their executive teams and stakeholders," said Professor Xin "David" Ding, the program director.
The 36-credit Master of Health Care Analytics and Intelligence program, recently revamped and renamed, is designed to be customized, allowing students to choose from core courses in analytics, business fundamentals such as introduction to project management and Lean Six Sigma, and courses that provide an understanding of the healthcare business, including healthcare finance, healthcare systems and managed markets and population health.
Students also have an opportunity to choose electives such as healthcare law and ethics, management skills and Python methodologies. The program's STEM designation reflects the rigor of the curriculum, Ding said.
Michael Berger, chief data and analytics officer at Mount Sinai Health Partners, acknowledged that there is a wide gap within the industry of individuals who have the technical skills, and understanding of the healthcare industry as well as experience working with healthcare data.
"That's a large part of what we're hoping will be produced by this type of program," he said. Berger envisions the Master of Healthcare Analytics and Intelligence becoming a feeder program for parts of the industry with a demand for analytic skills.
"We've seen a pretty disruptive transformation in healthcare, there's more data than ever before," Berger said. "It's allowing the business to ask harder questions."
Data is being used in a variety of ways in the health care industry. Insurance companies and hospitals are working to lower health care costs by mining data from physicians and health insurance companies to predict what patients with chronic conditions are likely to become sick so their care can be improved before they do. It is also being used to improve revenue management in hospitals and to create forecasting models to ensure that hospitals maintain adequate inventories of vital supplies, including personal protective equipment.
Paul Weber, an associate dean of continuing medical education at Robert Wood Johnson Medical School, said physicians will also be interested in gaining analytics skills so they have the ability to analyze data and use it to better explain information to patients about their conditions, diseases and treatments.
"What will distinguish physicians and health care practitioners in the future is their ability to sift through that data and explain its significance to patients in their care," Weber said. "What makes this program stand out is the focus on healthcare analytics."
Learn more about the new Master of Science in Healthcare Analytics and Intelligence at Rutgers Business School.
Press: For all media inquiries see our Media Kit