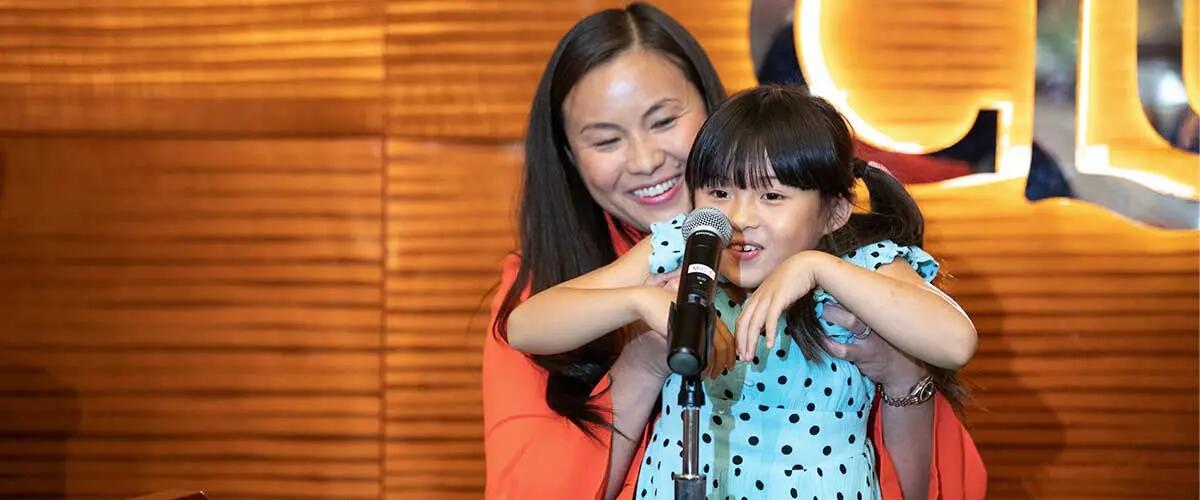 Alumna Candice Tse chosen as AACSB Influential Leader
This story is revised from what originally appeared on the AACSB website.
Rutgers Business School alumna Candice Tse has been selected as an honoree for AACSB's 2023 Class of Influential Leaders. The annual AACSB Influential Leaders program recognizes graduates of AACSB-accredited schools who create lasting impact in their communities, industries, and the world.
Tse graduated from Rutgers Business School (RBS), where she majored in marketing. She is a managing director and the global head of Strategic Advisory Solutions at Goldman Sachs, as well as a member of the RBS Dean's Advisory Board and a founding board member of the Rutgers Center for Women in Business (CWIB).
Lisa Kaplowitz, professor and CWIB co-founder and executive director, said, "In her capacity with CWIB, Tse has been an active and engaged CWIB board member, participating on the strategic planning committee, and she has one-on-one career development conversations with more than 100 students per year. She speaks to every Rutgers student who reaches out to her and often brings them into her office to meet other colleagues and assist them with their interviewing processes."
Tse also annually leads at least two Women BUILD (Business Undergraduates in Leadership Development) leadership roundtables and speaks to various student groups, including Road to Wall Street (RTWS). In addition, she hosted a group of more than 60 undergraduate students from the TeamUP mentoring program for an evening of networking with dozens of Rutgers alumni at the Goldman Sachs offices in New York City.
In Tse's role as managing director of Goldman's Asset Management division and global head of the Strategic Advisory Solutions team, she focuses on global capital market research, macroeconomic strategy, portfolio construction, and client engagement. In addition, Tse developed the firm's EMPOWER the Investor framework, which guides Asian, Black, female, Hispanic/Latinx, and LGBTQ investors toward greater financial success, and she serves as co-head of the Asian Network within Asset Management.
Press: For all media inquiries see our Media Kit