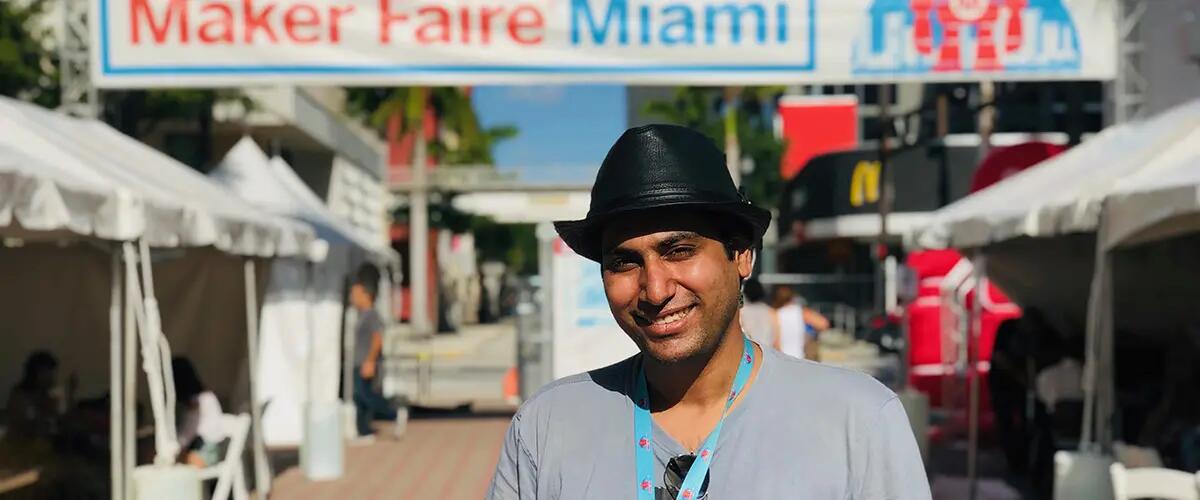 Alumnus pivots 3-D printing business to make protective gear
Rutgers Business School is showcasing alumni who were on the front lines or assisted in the effort to fight Covid-19 in a social media campaign called #RBSAlumniRiseUp. To see more posts, go to Rutgers Business School's Facebook page and LinkedIn account or follow @RBSC3 on Instagram.
Graduated: Rutgers Business School-Newark in 2017 with an undergraduate degree in marketing.
Founder, CEO: Mighty Me, 3-D Printing Manufacturing, Newark, N.J.
The pandemic effect: "Everything was shutting down. We thought about doing contingency planning, but we had to help produce PPE for healthcare workers first."
Making PPE: The online community for 3-D printing is very strong. I saw that someone in the Czech Republic came up with a design for a mask, so I sent him a message asking why not share it. He did, so we started using it. I started a GoFundMe campaign to generate money for more materials because we only had so much. My team of three people started printing masks. We've been able to make 1,500 masks and 3,000 shields.
The Rutgers connection: "I get goosebumps thinking about the relationships I've made at Rutgers Business School. These relationships have been some of the best relationships of my life. Fifty to sixty percent of the money we made on GoFundMe came from Rutgers Business School professors."
-Susan Todd
Press: For all media inquiries see our Media Kit