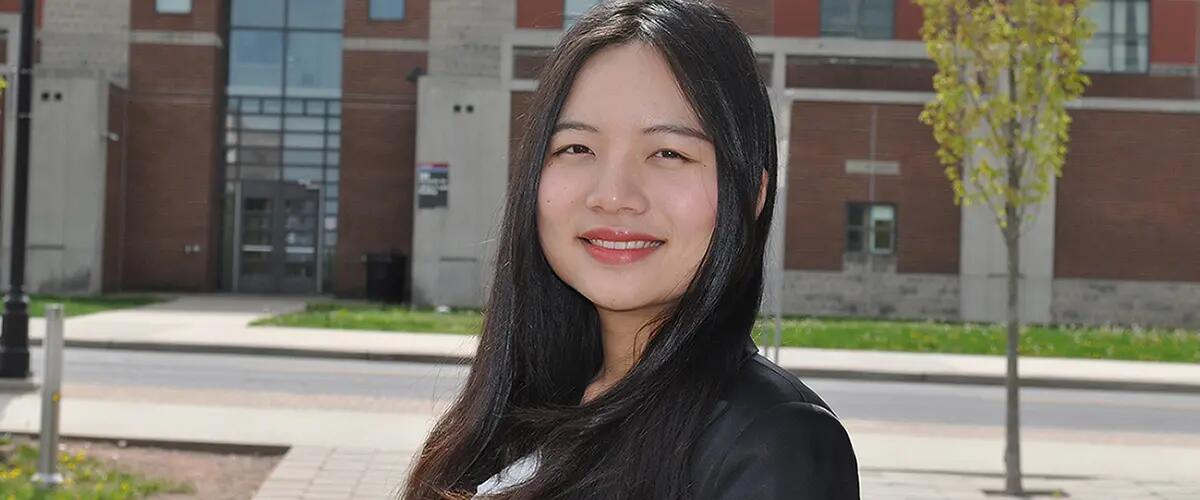 Big move: Career begins at Amazon
A knowledge of supply chain management theory plus an understanding of data mining and Lean Six Sigma gave student an impressive resume.
Qiying Xu will begin working at Amazon in late summer as an entry level area manager in one of the company's new fulfillment centers.
For Xu, it's a chance to put everything she's learned to use at an exciting company.
"It will be challenging, but I'm pretty excited," Xu said.
As she ended her undergraduate education last year, Xu's job search was frustrating. She attended Rutgers Business School-New Brunswick as part of an exchange program offered by South China University of Technology.
Her status as an exchange student limited her ability to remain in the U.S. and have a job for more than a year, so she chose a different option: she signed up for the new Rutgers specialty master's program in supply chain analytics.
"We all know Big Data analysis is a very big trend," she said. The program offered her course work in Lean Six Sigma and data mining, complementing the supply chain management theory she learned as an undergraduate. "It gave me the picture of the whole supply chain," she said.
In her first semester, she did an internship at the freight transportation and logistics company OEC Group. She also updated her LinkedIn profile and went to a large career fair hosted by Rutgers. And then, she started receiving job offers.
Having data analytics listed as a skill was key. "It changed the course of my career," she said.
Xu will remain in the U.S. on an employment-based visa. Ultimately, she said she would like to work for Amazon in China. "There are lots of opportunities in Shenzhen," she said. "Eventually, I would like to go back."
-Susan Todd
Press: For all media inquiries see our Media Kit