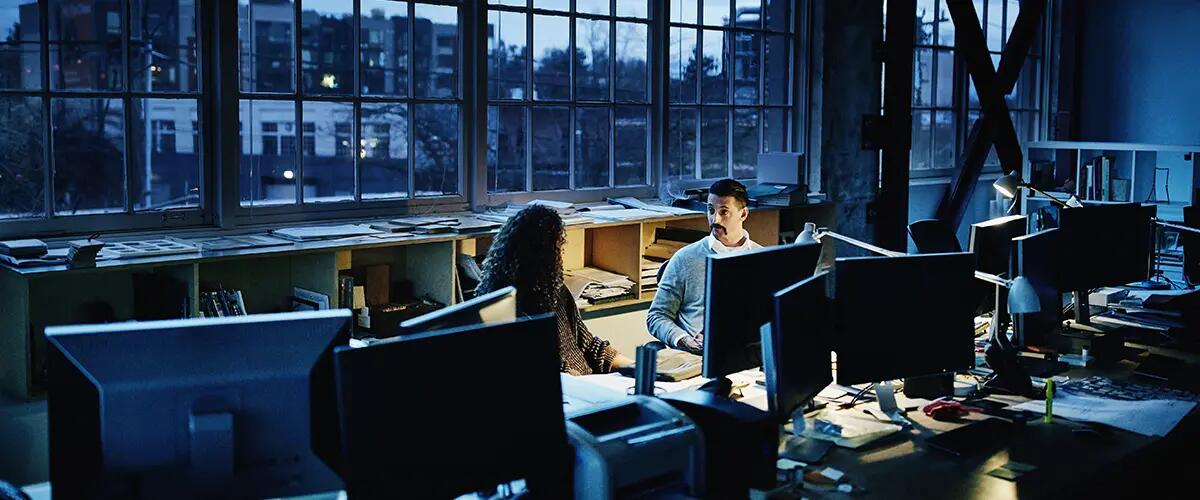 Black and Latino in Tech Initiative awards seed money to three entrepreneurs
The program prepares Black and Latino entrepreneurs to enter established startup incubators and present their business plans to investors.
The Black and Latino in Tech Initiative awarded three of its newest entrepreneur graduates grants of up to $10,000 to match seed money they raised to help fund their nascent business ventures.
The three entrepreneurs include a Rutgers University senior who wants to marry fashion with fintech, a Rutgers alumna with a new way of teaching Spanish and other foreign languages and the first Latina woman to own a luxury real estate company.
Luciane Serifovic, CEO and founder of the virtual Luxian International Realty, described the knowledge and training she received during the six-week-long Black and Latino in Tech Initiative as "powerful and impactful."
The Center for Urban Entrepreneurship and Economic Development (CUEED)  at Rutgers Business School developed BLT as a pre-accelerator program to help founders of color develop critical skills, receive mentorship, develop relationships, and refine their business ideas so they can attract capital investment. BLT graduated its fifth cohort of entrepreneurs in May. Serifovic, Sherin Keys and Brandon Webster were chosen from 13 participants to receive the grants.
During the BLT program, the participants work closely with Mukesh Patel, a serial entrepreneur with experience in the venture capital space, who teaches entrepreneurship at Rutgers Business School.
The goal is to help Black and Latino founders gain admission to accelerators or attract significant capital investment to fund their business plans, but also to help create new diverse-owned businesses and an environment that fosters generational wealth in communities of color.
Lyneir Richardson, executive director of CUEED, said the BLT Initiative recognizes and nurtures entrepreneurial ingenuity. "I am inspired that Rutgers Business School faculty, staff and students have embraced the program," he said. "I am inviting RBS alumni to become mentors and angel investors. The positive impact, social and financial, of our collective work will be evident as more Black and Latinx founders build noteworthy companies over the coming years."
Read more about three entrepreneurs and the ventures they're growing with the support of CUEED's Black and Latino in Tech Initiative:
GabbLabbs
Sherin Keys grew up in a Camden neighborhood where Spanish was ubiquitous. She remembers being captivated by the sound of the language and the Spanish culture that surrounded her. "It was always something intriguing to me," Keys said.
She studied Spanish in high school and took it as a major in college. Her studies included an immersive study abroad in Mexico and a certificate program in Spain. Later, she earned a law degree and started working as an attorney. An economic recession forced her to make a career change, and she became a Spanish teacher. 
Her experience as both a student and teacher inspired GabbLabbs, a new teaching platform based on a methodology with an element of gamification.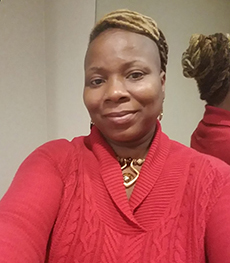 The $2,500 in grant money from BLT will allow her to begin integrating her methodology with technology.
"There is a gap between how we have historically taught foreign languages and how the brain best learns to speak a language," Keys said. "We can now decrease learning time, increase retention and actually make it fun to learn.".
A resident of North Carolina, Keys said she thought she might write a book or a teacher's manual featuring her methodology for teaching a foreign language. "I never saw myself as a CEO of a company."
When her business idea won second place at Dartmouth Startup Weekend, she decided to go through the BLT Initiative.
"It was like a launching pad, especially for someone who had not been exposed to formal business training," Keys said. "Because of BLT, I feel prepared to take the next step which includes continued fund-raising efforts for MVP development."
GabbLabbs is currently creating a pilot in North Carolina's Cumberland County School District.
CampGrnds (Brown-Webster Blockchain Technologies Group Inc.)
Brandon Webster's business idea marries the intrigue of NFT's with the popularity of sneaker fashion.
In the early stages of creating CampGrnds, Webster was introduced to Robert Purvy, an entrepreneur who spent 35 years in the footwear industry. Together, they are building a platform that facilitates the peer-to-peer transaction of limited production sneakers on a decentralized marketplace.
"What we're building is a sneaker brand and an NFT marketplace rolled into one," said Webster, who is currently finishing his undergraduate degree at Rutgers University. "We will be one of the first physical sneaker brands to launch in the crypto space."
A former D1 decathlete, Webster said he flirted with ideas about creating a sneaker, but he didn't have the business acumen to take his idea very far.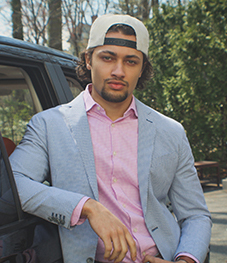 After taking a social entrepreneurship course with Rutgers Business School professor Jeffrey Robinson, Webster decided to try again.
The venture with Purvy is fueled by a shared passion for both sneaker culture and innovation. Their plan is for the sneakers to incentivize consumers to enter the crypto space, something that Webster and Purvy view as an educational introduction to the use of digital assets.
Purvy compares the disruptive power of blockchain protocols to the early days of e-commerce when the notion of buying sneakers – or anything else online – was still novel and intimidating to consumers. With social components, the company's platform will be intuitive and customer centric, Webster said, encouraging sneaker culture.
Webster and Purvy plan to spend the $10,000 grant from the Black and Latino Tech Initiative to generate awareness about the brand with a treasure hunt in New York City. In the fall, customers will get a chance to find the brand's first pair of sneakers, $1,000 in Bitcoin, and a unique NFT featured on Opensea.
Watch for more details about the treasure hunt and ticket sales on the company's website: www.campgrnds.com.
Listen to more from another alumna of the Black and Latino in Tech Initiative.
Luxian International Realty
Luciane Serifovic spent more than 18 years in the real estate business, climbing through the ranks, from agent to executive vice president, before she decided to become an entrepreneur and move into the niche area of selling luxury homes.
 She started Luxian International Realty in 2019, the first minority woman to own a luxury virtual real estate company focused on selling and buying to high network individuals and sports and entertainment clients.
Now, she is building the technology that will help agents simplify buying and selling luxury real estate. The $10,000 grant from the Black and Latino Initiative, which matches the funding she raised, will contribute to the work involved in designing and building a custom platform.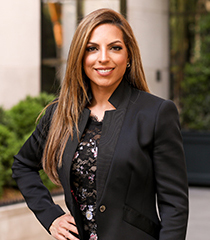 "When you're dealing with a wealthy individual who is successful in their field, you're dealing with a lot more people. They have a personal assistant. If you're dealing with a celebrity, they have their manager or agent," Serifovic said. "And then you have to deal with the real estate agent, the banker, the attorney, the landscaper."
 "We want to be able to connect all of the stakeholders and the processes of buying and selling and all the services that go along with it on one platform," she said. "The goal is to eliminate the pain points of this very dysfunctional business. I want to deliver a remarkable concierge-styled experience."
 Luxian International was a year old when COVID-19 brought clients to her virtual company. Serifovic handled multiple luxury listings because other brokers couldn't get the deal done during the pandemic. Already established as an online realtor, she was able to sell the properties through virtual open houses.
 "I was already thinking what's next," she said of her company. "Going through BLT helped me narrow it down and gain a clearer picture of the technology I needed to create to be able to scale the business."
-Susan Todd 
Press: For all media inquiries see our Media Kit