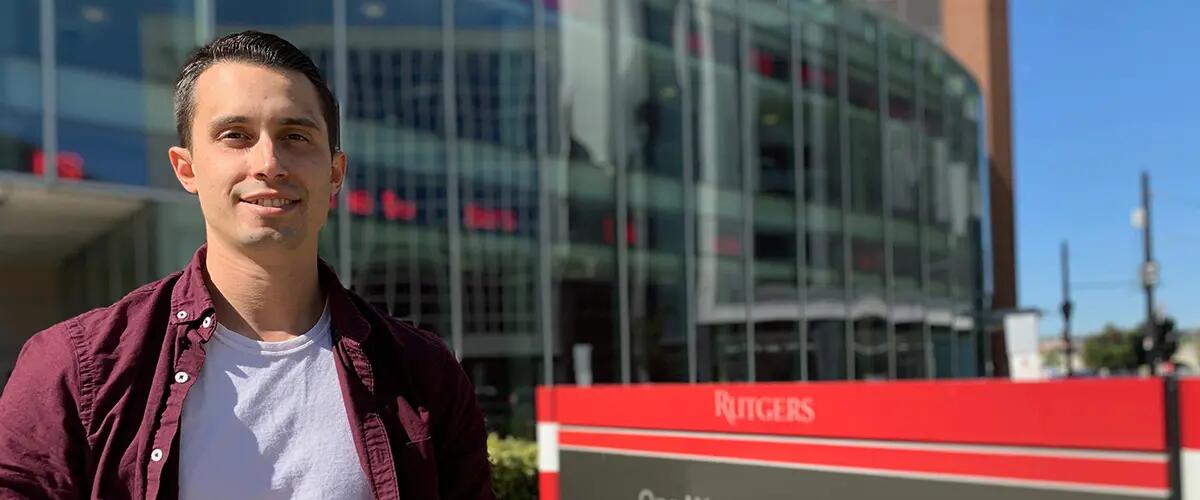 Career builder is increasing skills with Master of Financial Analysis
Jaime Kay, student in the Master of Financial Analysis program.
Employer: Wyndham Destinations
Position: Inventory management and pricing analyst
"The finance world encompasses many career paths and opportunities; I want the skills needed to succeed in this world," said Jaime Kay.  "Rutgers Business School's Part-Time Master of Financial Analysis (MFinA) provides the skills and experiences on which I can build a meaningful career."
"The part-time program allows me to earn the master's degree and prepare for the CFA exam without putting my career on hold," Kay said.  "Along with Rutgers Business School's academic rankings and reputation, I chose RBS for the opportunities to network with New York City executives that RBS offers. I've gained an appreciation for building relationships and the 'soft skills' of communication."
"I've only just begun the MFinA program, but the opportunities presented to me to participate in workshops, network with business professionals and learn from my motivated peers, all while preparing for the CFA level 1 exam combine to confirm that I've made the right decision."
Kay's path to RBS has its roots in three years of service in the United States Army as a Cavalry Scout. Kay's military experience taught him leadership, organizational and time management skills. Directly after his discharge, Kay began his secondary education. "Even with help from military benefits, I worked throughout most of my education," Kay said.  He enhanced his classroom education with workplace experience by applying what he was learning at The University of Texas at San Antonio to finance internships at Edwards Aquifer Authority and Novo Nordisk, which has offices in Princeton. 
"I know that I want a career in finance. I also know that I need the education, skills and experiences to open up my career options," he said. "The Part-Time Master of Financial Analysis program and the Rutgers Business School networking opportunities give me what I need."
 
Press: For all media inquiries see our Media Kit