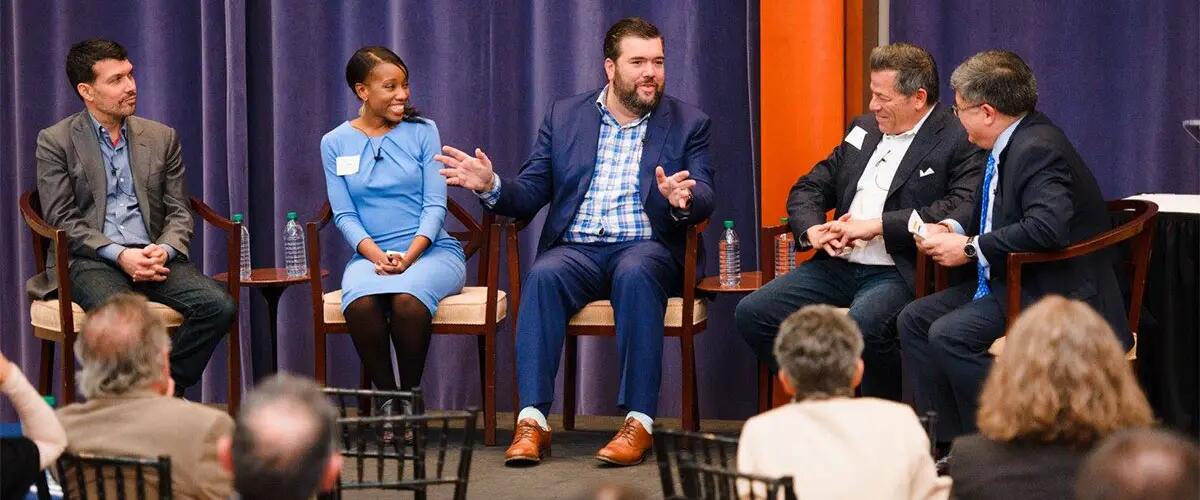 CEO Evolution panelists: Talent easier to find than employees who fit culture
The CEO Evolution, hosted by Citrin Cooperman and Rutgers Business School, brought together some of New Jersey's most notable CEO's to share their experiences, strategies, and best practices to help others gain insights into becoming better leaders.
The panel discussion, moderated by Will Fernandez, CPA and partner at Citrin Cooperman, expanded specific situations to broader applications for the benefit of others in leadership roles.
Each of the CEO Evolution panelists, in her or his own way, said that finding capable people was not a problem. What they needed, and worked hard to find, were people who fit the company culture. Tara Dowdell, founder, owner and CEO of Tara Dowdell Group said, "I wanted to build a company where people thrive, grow and learn."
While each of the panelists had very different histories and businesses, they all shared some similarities. They are all driven, hands-on managers, who watch every detail. And they all invest time and effort into their people and their customers' experiences. Paul Kermizian, CEO and co-founder of Barcade said, "I have to make time for my managers and visit each location. I empower them to make decisions."
Chris Lotito spoke of his early entrepreneurial spirit that continues today with innovative and creative additions at Lotito Foods. "When I was 12, my friends had paper routes and I had an egg route," said Lotito. "I bought bulk, loose eggs from the farmers' market, packaged them in egg cartons, and sold them for twice my cost."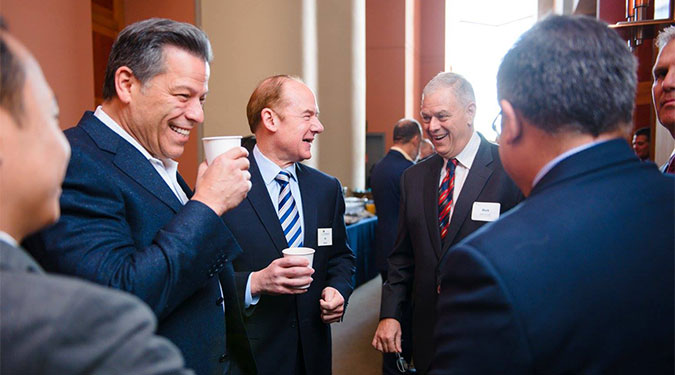 Dan Berkowitz, founder and CEO of CID Entertainment, told a story about scouting a location for a fan experience in Mexico. One of Berkowitz' team called very excited as soon as he emerged from Rio Secreto, the longest semi sunken cave system in the Yucatan. "We have got to do a concert in there!" Not long after that call, Berkowitz surprised a group of 150 fans with a performance by Chris Stapleton and wife Morgane in the natural amphitheater.
"I need people like that," said Berkowitz. "Someone who thinks outside the box, thinks about the kind of experience we could make for music fans."
Joe Schaffer, associate dean executive education and director of international programs at Rutgers Business School, opened the event and welcomed panelists and attendees.
A moving and meaningful point in CEO Evolution 2017 came when Program Manager Margaret O'Donnell introduced the 2017 Veteran Leader Honoree, Eric Kropiwnicki, CEO of Broken Gear Inc. After 13 years in combat, Kropiwnicki was not sure that he would fit in the business community.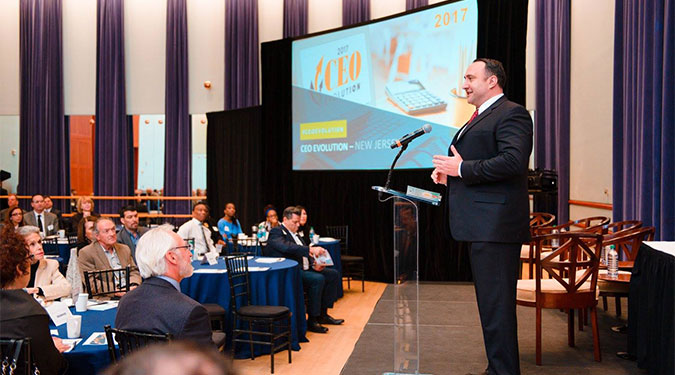 Kropiwnicki completed several programs, in-class and online, including the Rutgers Business School Executive Education Mini-MBA™: Business Management for Military and Veterans. "I polished up my business skills and focused on the basics," said Kropiwnicki. "Rutgers Business School gave me the skills and confidence to transition to my business career."
-Sean Ireland
Press: For all media inquiries see our Media Kit