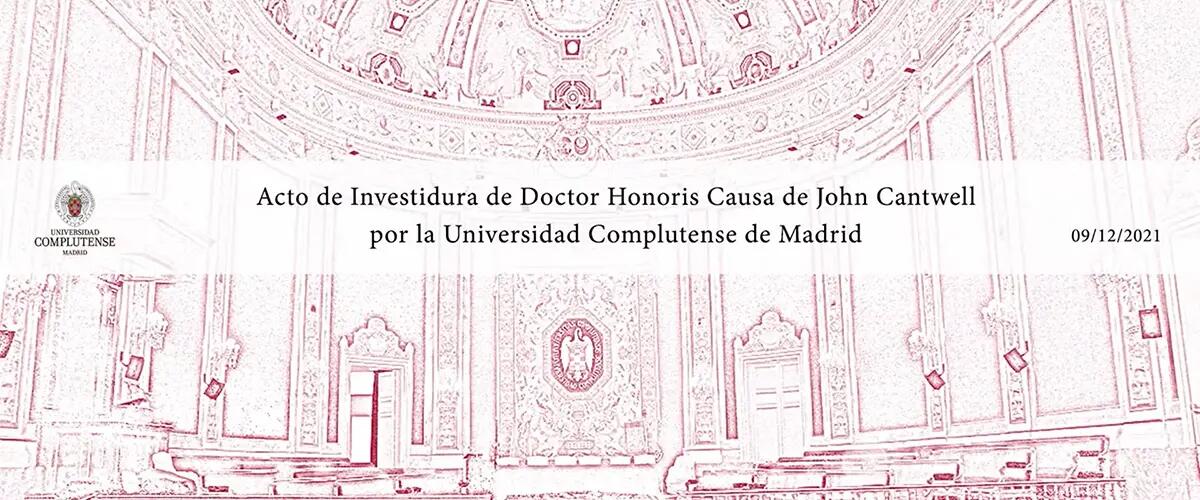 Complutense University of Madrid awards John Cantwell honorary doctorate
Distinguished Professor John Cantwell, Management & Global Business, received an honorary doctorate (Doctor Honoris Causa) in an investiture ceremony at the Complutense University of Madrid (UCM). This honor was in recognition of his invaluable contributions to research in the fields of International Business and Innovation Studies. He has also enjoyed many years of partnership with the university.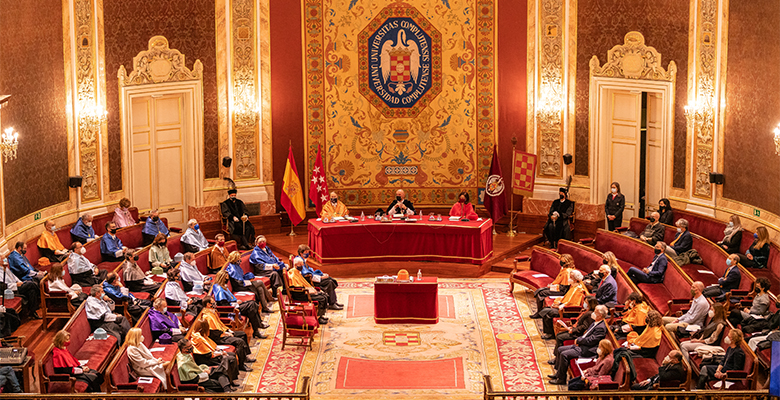 Rector of UCM Joaquín Goyache said, "Professor Cantwell has actively collaborated with the faculty of Economic and Business Sciences and the Complutense Institute of International Studies (ICEI), conducting courses and guiding researchers."
"Universities need talented faculty to attract talented, competitive young people who can develop into professionals," Goyache continued. "UCM needs faculty, such as Professor Cantwell, a great scientist, teacher, and professional in the world of the company, as well as a person worthy of admiration."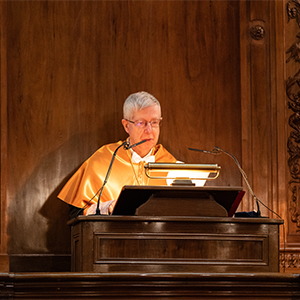 Cantwell began his remarks at the investiture with, "It is an enormous pleasure for me to be with you here today. I thank you most sincerely and with my warmest appreciation for such a great honor. I'm especially grateful to Professor Isabel Álvarez for her kind and generous remarks just given and for all her efforts in seeing through to a successful conclusion the process of sponsoring me for this prestigious award."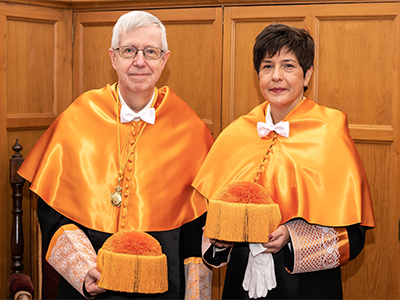 Dean Lei Lei said, "Dr. Cantwell is one of the titans of international business studies achieving over 20,000 citations on Google Scholar with his principal areas of research focusing on technological innovation and multinational companies."
Cantwell studied international production and multinationals because "international business networks produce new technological possibilities, and that technology is what allows the progress of societies."
Cantwell's book, Technological Innovation and Multinational Corporations (Basil Blackwell, 1989) helped launch a new literature on multinational companies and international networks for technology creation, beyond merely international technology transfer.
For Cantwell, this new and now fast-expanding field of ​​research will allow an in-depth study of the relationship between international business networks and society, which has changed a great deal since the first industrial revolution, passing from one paradigm to another, but always including three fundamental elements: companies in production (and in interaction with the natural environment), governments and civil society, and knowledge (nowadays the realm of universities).
UCM is one of the oldest and most prestigious universities in the world, tracing its origins back over 500 years to 1499 and even earlier to a predecessor institution that dates from 1293. It is also known for awarding Albert Einstein the first Doctor Honoris Causa he accepted from any university in 1923.
Watch a recording of the investiture: https://www.ucm.es/directo/directo/958.
-Sean Ireland
Press: For all media inquiries see our Media Kit