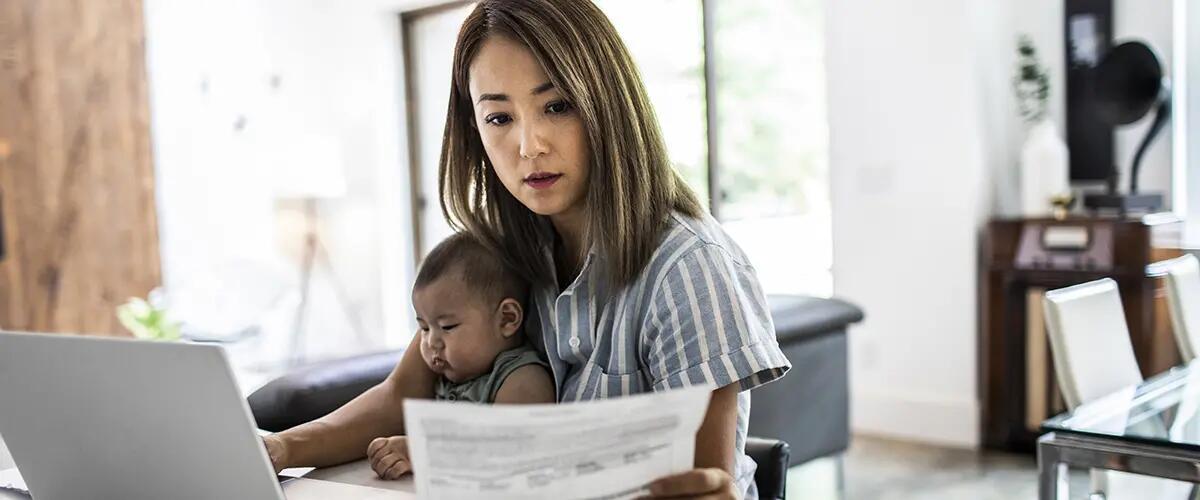 Examining the challenges and benefits of the new work environment
Working remotely is a preference for lots of working professionals, especially women, but could the choice to be away from the office end up costing them raises, promotions, influence?
On Friday, Nov. 3, the Rutgers Center for Women in Business will host a conference (accessible virtually) that brings together academics, executives, and innovative thinkers to discuss the challenges and experiences of remote and hybrid work, especially for women and caregivers, and to share ideas for how both individuals and organizations can continue to navigate the challenges of this evolving work world.
In a short Q&A, Lisa Kaplowitz, the center's director, explains the strategy of combining academic researchers with industry executives in a discussion about overcoming work challenges and gives us a sense of some of the topics that will be addressed during the conference.
What is the goal of the Conference for Women in Hybrid and Remote Work? How does it fit into the objectives of the Center for Women in Business?
"Our goal is to bring together scholars and industry executives to explore the benefits and challenges women face under different hybrid and remote work models. We are looking forward to discussing how company culture impacts the practice of hybrid and remote policies, and which companies seem to be doing it well.  We also hope the conference will spur additional research that needs to be done to ensure women are not disadvantaged even more in hybrid and remote work environments. The Rutgers Center for Women in Business works to remove barriers, build community, and empower women. While we're hopeful that remote work removes a barrier many women, especially caregivers, face, we are concerned that if only women take advantage of the flexibility, it will hurt women's career advancement in the long run." 
Why is it important to connect academic researchers with industry?
"We've found that academia and industry often operate in silos, and we believe there is power in the collaboration. Scholars are looking for participants in their studies. Industry executives are looking for data-based solutions. By bringing them together, we can use industry experiences and challenges to help inspire the research questions that the scholars can explore and bring back to industry as best practices."
Can you provide a sense of the research that will be presented at the conference? What type of effect could some of it have for working women or future women in the workforce?
"We are diving into it all. From reimagining inclusion with Mita Mallik, to exploring how remote work can simultaneously enhance and reduce job opportunities for women. We are going to hear from scholars and industry experts on how remote and hybrid work makes it easier to "show up" to work, while at the same time, it can create more isolation. We are also going to explore how remote and hybrid work experiences are not all the same, and how there are additional complexities for women of color, LGBTQ+, veterans, women with disability, caregivers, and women of different ages/life stages. Finally, we are also going to discuss how this is not just a "women's" issue and the role of men in leading and working in hybrid and remote environments.
What do you hope will result from the conference?
"We hope the conference will produce new research collaborations and highlight the need for additional work on the topic of women in hybrid and remote work. The COVID 19 pandemic saw women's labor force participation drop to 1980s levels, but the trend toward more workplace flexibility has enabled women to return to the workforce at higher levels than pre-pandemic. Companies are struggling to create the optimal in-person/remote work environment, and we hope the collaborations coming out of the conference will produce data and research findings that can guide companies in their decision making."
To attend the Women in Remote and Hybrid Work: Registration is required in order to receive a Zoom link for virtual attendance. Register here.
Press: For all media inquiries see our Media Kit