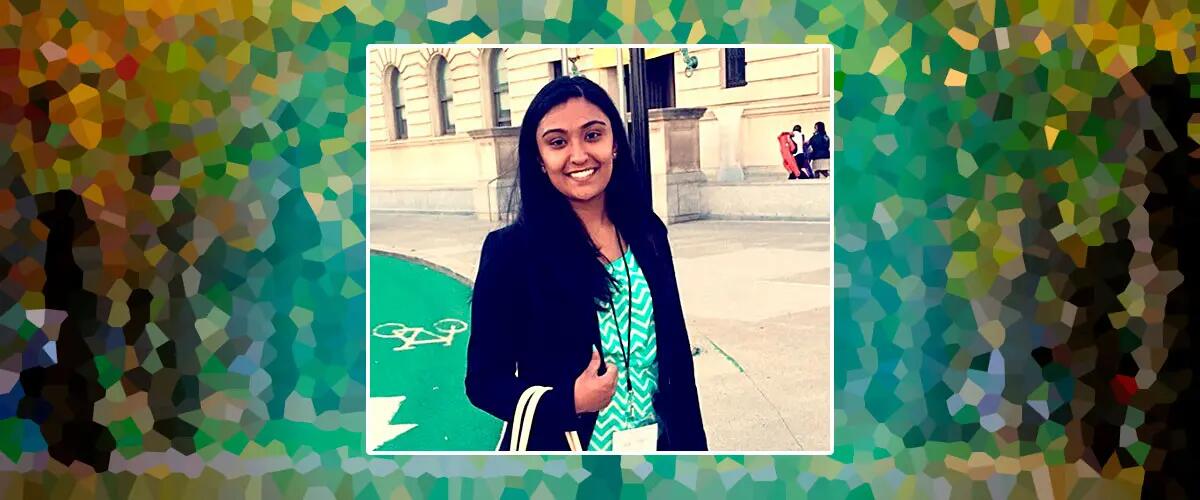 EXPERIENCES: An accounting student reflects on how she made her summer internship count
By Sonali Shah
During the past summer I interned with PricewaterhouseCoopers in the company's Florham Park office. I worked in the tax line of service, in particular, the financial services tax group. Upon the completion of my internship, I was very excited to receive an offer to begin a full-time job as a tax associate with the company starting in June.
As a senior accounting student at Rutgers, I am pursuing a dual major in accounting and supply chain management. I had actively pursued an internship opportunity that would provide practical professional experience as it relates to the taxation of financial services organizations. During the recruiting process, one of my interviewers confirmed that interns are treated as if they are first-year associates which allows them to see what it's really like to work at PwC. Thus, after meeting with multiple campus recruiters, attending career panel discussions and going to informal and formal office visits, I was convinced that PwC would provide me with the experience I was seeking.
My whole internship experience began with a comprehensive tax training session in Georgia. When I returned to Florham Park, I was assigned to a specific client with a team of six others – a manager, senior associate, two first-year associates, another intern and myself. Being staffed on an on-going client and being able to work side-by-side with people at all levels was probably one of the best aspects of the internship. Not only was I able to learn about the client work, but also about the daily work-life of PwC professionals in different positions. Being able to do this really impacted my decision to accept the full-time position when it was offered to me.
Ex-pe-ri-ence: The process of doing and seeing things and of having things happen to you; skill or knowledge that you get by doing something.
The aspect of the internship that I liked most was having the opportunity to work on client projects and the collaborative nature of the work. The collaboration allows interns to connect with professionals beyond their immediate team (which you should definitely take advantage of). Although I was working with one specific team, it did not mean that I couldn't build relationships with other individuals too. During some down time, I used to reach out to other professionals and request if there was work I could do. This makes you look confident and proficient and will surely make employees remember you over the other 20 interns.
My summer internship concluded with PwC's three-day launch program in Disney World to celebrate the full-time offer received by interns throughout the nation. There I was able to meet and connect with other interns while participating in team building and leadership exercises. It was definitely a helpful experience.
Some tips I would like to offer to students who are planning to do an internship – regardless of what company you get a position with:
Ask questions and write everything down.
If you do not understand something, it is always better to ask questions instead of spending double the amount of time doing that work.
Connect with as many professionals as possible.
Make suggestions when appropriate.
Volunteer whenever opportunity arises – it shows that you have initiative.
Always show up to work with a good attitude and positive vibe.
The best way to succeed is to know what you are looking for in a firm. Research the firms. Go on office visits and select the opportunity that is most aligned with the qualities and characteristics that you're looking for in a job. Have fun. Learn a lot. Most importantly, grow professionally.
Learn more about Rutgers Business School's undergraduate programs in Newark and New Brunswick.
Read about Sonali's role in helping Rutgers Business School win a national supply chain management case competition.
Press: For all media inquiries see our Media Kit