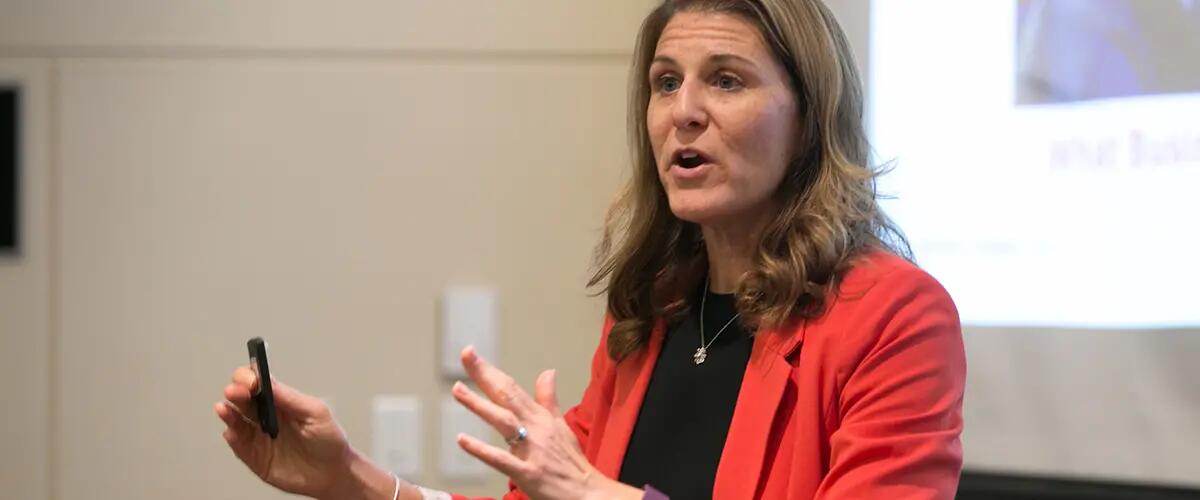 Faculty Snapshot: Professor shares her passion for marketing
Assistant Professor of Professional Practice, Marketing Department, Executive Education
Expertise:
Digital marketing
Influence: 
In 1996, Smollin Schwartz was the eleventh employee at DoubleClick, an early pioneer in internet advertising targeting, serving, and reporting.  She directly contributed to the origins of digital marketing.  Google acquired DoubleClick in 2008 and continues to use its ad delivery technology.  Since then, Smollin Schwartz has worked with a wide range of consumer- and business-oriented brands, with a focus on digital marketing. 
Outside the classroom: 
Smollin Schwartz serves as Board Vice President and Marketing Committee Chair at Sharsheret, a national nonprofit organization that supports young women with increased risk of breast and ovarian cancers.
Why she teaches: 
"I came to teaching on the advice of a career counselor who recognized it would allow me to do what I love: mentoring, managing and explaining digital marketing concepts."
Favorite class to teach: 
"I teach a 'mega' introduction to marketing core requirement class of about 350 undergraduate students.  I love sharing my passion for marketing with such a large audience and teaching students in other majors the importance of marketing."
Quote: "Now and next."
"I continually tell students to enjoy the present, and look only for opportunities for what they want to do next. Don't worry about the 10-year plan, focus instead on just one step at a time."
Press: For all media inquiries see our Media Kit