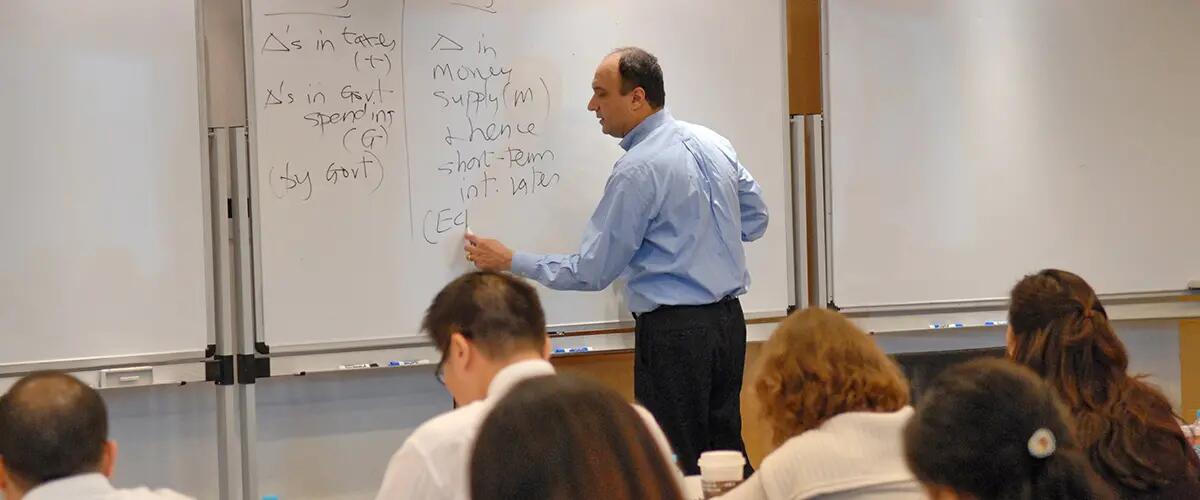 Financial Times ranks Rutgers Executive MBA #21 in the U.S.
Rutgers EMBA scores highly in career progress, salary increase and total salary
In its 100th ranking of business schools, the Financial Times ranked Rutgers Executive MBA (EMBA) #21 in all U.S. solo (not with partners) EMBA programs in 2015. This placed Rutgers #5 in the Big Ten Conference in the annual ranking of the best 100 programs worldwide for working senior executives.  
Rutgers EMBA graduates reported significant career progress, ranking #6 in the U.S., a factor that measures the "changes in the level of seniority and the size of company alumni work in now, versus before their EMBA," according to the Financial Times.
They also saw a 43% rise in their salary, ranking #9 in the U.S. for salary increase, with EMBA alumni averaging $160,492 in total salary according to the survey.
The 20-month long program at Rutgers is the premier choice for highly motivated professionals in the Tri-State area. Rutgers EMBA has been consistently ranked globally including recently ranking #33 in the world by Ivy Exec in 2015, #26 by Bloomberg Businessweek in 2013 and #21 by the Wall Street Journal in 2010.
"Our EMBA program is a combination of cutting edge theory and real world application," said Farrokh Langdana, director of Rutgers EMBA, and professor, Finance & Economics at Rutgers Business School. "Executives don't have time to waste. Our mantra is for the students to use next week what they learn in class today," he said.
"The EMBA faculty and staff are among the best in the world, incomparable in their dedication, experience, and in their esprit de corps, to make an EMBA program of uncompromising quality," said Langdana.
According to the Financial Times methodology, "EMBA programs must meet strict criteria in order to be considered for the ranking. The schools must be accredited by either the US's Association to Advance Collegiate Schools of Business or the European Equis accreditation bodies. Their programs must also have run for at least four consecutive years. In 2015, 129 programs took part in the ranking process, including 16 delivered jointly by more than one school."
Overall, Rutgers EMBA ranked 80th in the world, 32nd in in the world in career progress, 43rd in the world for salary increase, 31st in the world in the doctoral ranking, and 56th in the world for total salary.
For more information on the Rutgers EMBA Program, and to attend an EMBA Open House, please visit Executive MBA.
Press: For all media inquiries see our Media Kit