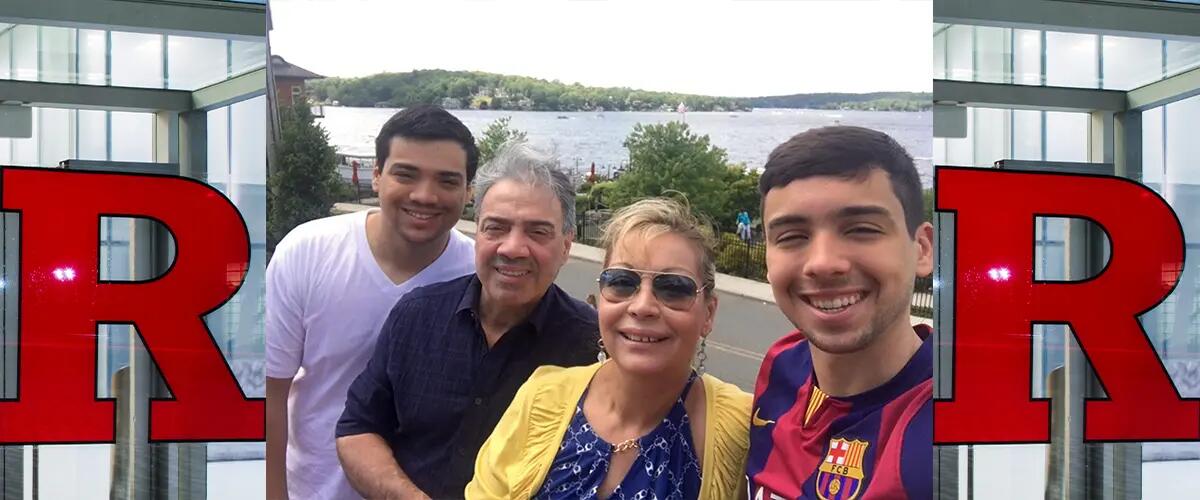 The Finish Line Fund lives up to its name for Brian Mirenda
Brian Mirenda was nearing graduation from Rutgers Business School with a major in Supply Chain Management when COVID-19 disrupted everything.
Mirenda's mother lost her job that she loved at the Newark Airport.  Fortunately, his father and brother continued working, but money was tight.  "My family made so many sacrifices for me to have an education," Mirenda said.  "When I received the call about receiving the Finish Line Fund, it really did feel like I made it to the finish line."
The financial support during Mirenda's last semester allowed him to complete a yearlong Global Supplier Diversity Co-op remotely with Bristol-Myers Squibb and graduate.
Rutgers Business School Dean Lei Lei started the Finish Line Fund in 2016 to direct Giving Day gifts to a specific use that would benefit students. The fund offers students who encounter financial difficulties in the semester leading up to graduation with the support they need to complete their education, or as Dean Lei has said, "to reach the finish line." 
March 23, 2022 is Giving Day at Rutgers University. Support Rutgers Business School by contributing to the Finish Line Fund.
On Giving Day, donations must be made before 11:59 p.m. on March 23rd:
RBS Finish Line Fund - New Brunswick
Your contribution may be any amount as low as $5.
To contribute directly to the Finish Line Fund at any time, please go to this link and select "Rutgers Business School Dean's Excellence Fund."
Press: For all media inquiries see our Media Kit