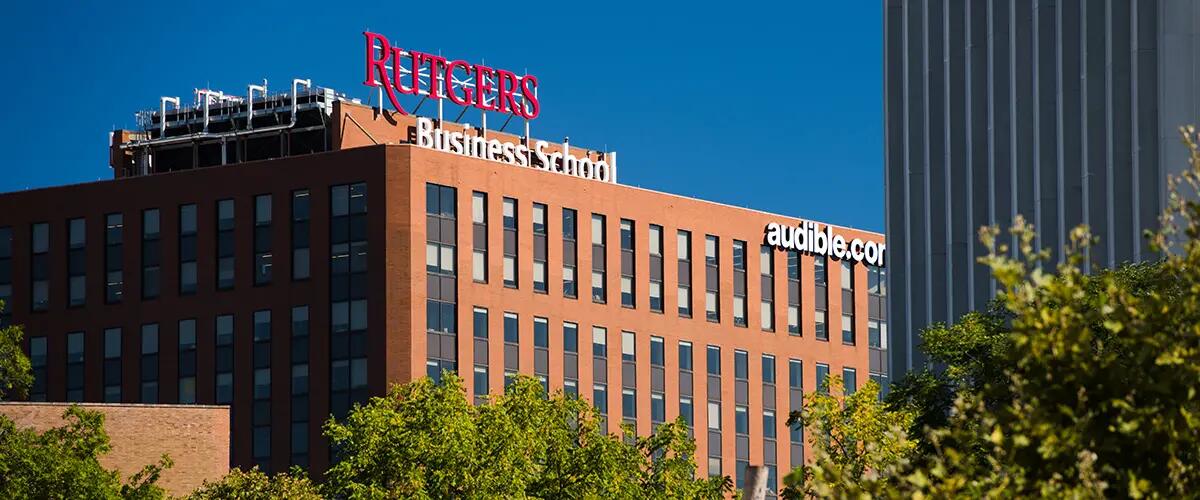 Five reasons to pursue a Part-Time MBA at Rutgers
Most of us like to set goals. Get a better job. Continue to learn. Gain new skills. If getting an MBA is among your ambitions but you're worried about whether it's the right time, here are five reasons the timing couldn't be better to begin a Rutgers Part-Time MBA.
1. It suits busy, modern lives. This MBA program is designed to be flexible enough so students can take classes without interrupting their careers, complicating their family life or hindering their efforts to build a business. Classes can be taken during the day or the evening. Students may attend classes at Rutgers Business School's buildings in Newark or New Brunswick. Satellite locations in Jersey City and Madison can make getting to classes even easier. Two more quick notes about the flexibility component: Classes are offered on Sundays and some courses can be taken online.
2. Convenience and Quality. The Part-Time MBA curriculum is identical to the Full-Time MBA program so there's no difference in the quality or standards of the instruction or coursework. Students enrolled in the part-time program excel in every one of Rutgers Business School's areas of study, including finance, entrepreneurship, marketing and supply chain management. They also have the option of customizing as well as combining studies.
3. Career enhancer. Deciding to invest in a Rutgers MBA is all about being prepared for bigger things – promotions, raises, building a company of your own. Rutgers Part-Time MBA students gain knowledge, skills and the experience to be decision-makers and leaders in their industries.
4. Networks are essential. At Rutgers, MBA students bring experience from different industries and perspectives from various parts of the world. Rutgers students learn first-hand about the value of diversity and the power of diverse teams. Their networks are enhanced by connections with classmates, outstanding professors, industry professionals and entrepreneurs as well as executives.
5. Consider the rankings. How Rutgers stacks up against other programs matters to discerning prospective students, right? Well, according to U.S. News & World Report, the Rutgers Part-Time MBA is the No. 1 Public MBA in the Tri-State area. The ranking is compiled using surveys measuring student sentiment, academic quality and post-MBA employment outcomes.
Press: For all media inquiries see our Media Kit