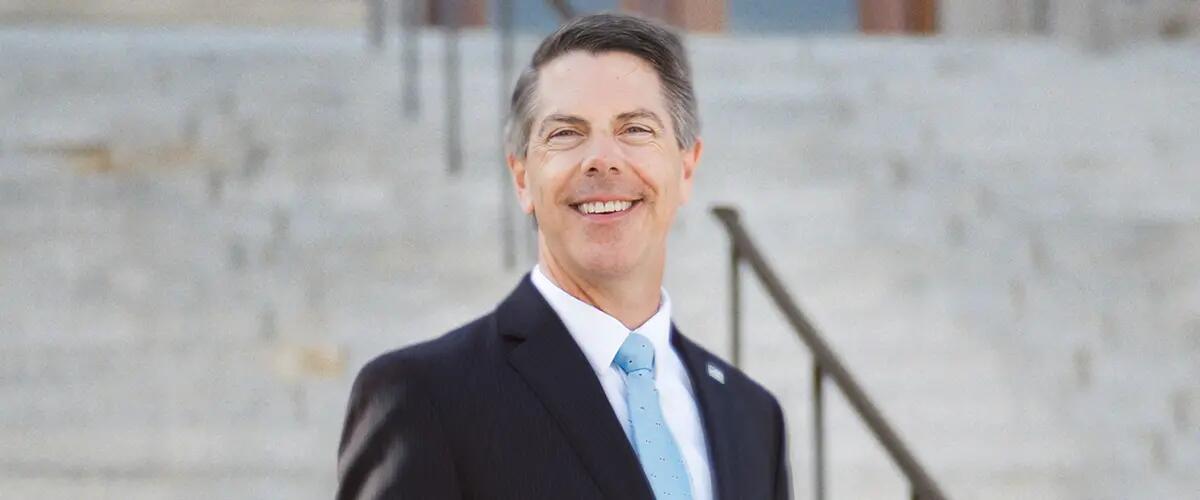 Governmental accounting program benefits from experience of industry leader
Chris Morrill serves as the executive director/CEO of the Government Finance Officers Association (GFOA) of the U.S. & Canada. He joined the Rutgers Master of Accountancy in Governmental Accounting Advisory Board in 2017.
"Chris Morrill in his role as the executive director of the nation's largest professional organization of public finance officials has been instrumental in promoting excellence in public financial management," said Irfan Bora, assistant professor of professional practice and director of Master of Accountancy in Governmental Accounting. "We are pleased that he has joined the Master of Accountancy in Governmental Accounting Advisory Board, where we share similar goals through the rigorous academic training that our program brings to the profession."
Morrill served from 2010 to 2017 as city manager of the City of Roanoke, Va. Previously, he was the assistant city manager and budget director for the City of Savannah, Ga. and a budget analyst for Catawba County, N.C.
From 1999 through 2001, Morrill was senior municipal finance advisor to the South African National Treasury under a United States Agency for International Development project. In this position, he assisted the South African government with developing local government finance legislation, municipal budget reforms, and capacity building programs. He served from 1992 through 1994 in the first group of U.S. Peace Corps volunteers to enter Ukraine after the fall of the Soviet Union, where he advised the City of Lviv, Ukraine, on finance and management issues.
"From the GFOA members, I hear that it can be difficult to find qualified candidates who are experienced and interested in governmental finance specifically," said Morrill. "I want to change the narrative around governmental accounting to show students that they can make significant differences to communities and help them understand that a strong financial base is what makes critical programs possible."
"The Rutgers Master in Governmental Accounting program is very instrumental in not only providing students with the specific training in governmental accounting, but also in highlighting the impact they can have on communities and crucial programs," Morrill said. "I am excited to share best practices between the wider GFOA membership and the Master of Accountancy in Governmental Accounting program through its advisory board."
Press: For all media inquiries see our Media Kit