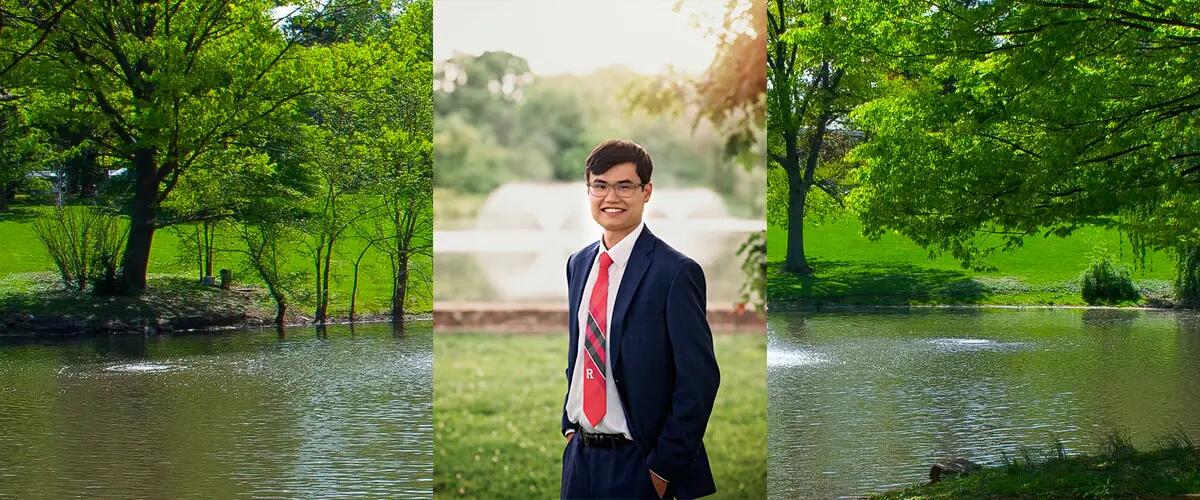 Graduating senior surprised by Rutgers' close community
The connections and community Samuel Zacharisen, BS '22, made at Rutgers Business School-Newark surprised him. "Rutgers is a very big place; I did not expect to find the personal interactions and team aspects I enjoyed while interning at CarusoThompson LLP for three years," Zacharisen said.
During his junior and senior years in high school and his first year at RBS, he worked at the public accounting firm, organizing files, and preparing tax returns. He enjoyed the work and the team aspect. His supervisor was a Rutgers alumna who encouraged him to apply to RBS. She and her husband, a founding partner of the firm, taught him the ropes of the industry and what to consider as he prepared for his career. Zacharisen left the firm after his first year at Rutgers to focus on his academics, but he remains in contact with the people at CarusoThompson LLP who guided him.
Entering Rutgers was a significant change, as it is for every high school graduate. However, at the large university, Zacharisen was surprised to find a close and supportive community of faculty and students within Rutgers Business School.
While earning his baccalaureate in accounting with a supply chain management concentration, Zacharisen became involved with student organizations and was a teacher's assistant for a supply chain management course and the business forum class. "I discovered that I enjoy helping others learn," he said. "I continue to do that now in private business services at EisnerAmper. I mentor interns through the EisnerAmper Buddy Program and help integrate new staff into the firm."
"At the end of the day, connecting with people matters," he said. "I continue the friendships and networks that guided me to Rutgers Business School, that support my professional development, and enable me to help others."
Zacharisen shares the dean's Distinguished Leadership Award for 2022 with RBS-New Brunswick student Khushi Gandhi, and Rutgers MBA student Evan Gerbino. The award was created in 2011 to recognize three student leaders from each of Rutgers Business School's undergraduate programs and its graduate program. The award is given to students who demonstrate outstanding academic achievement, service to Rutgers Business School and leadership potential.
Press: For all media inquiries see our Media Kit