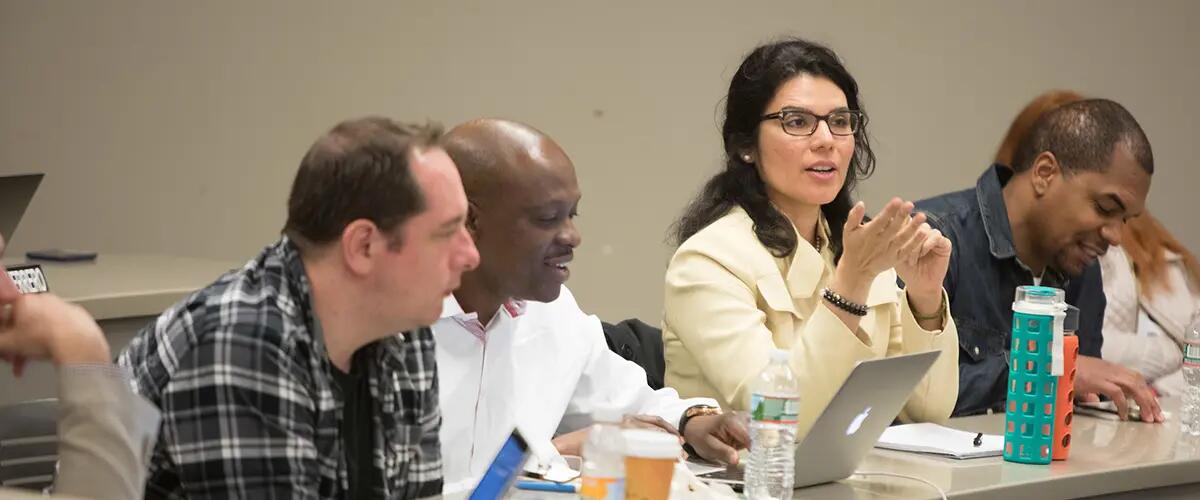 Ivy Exec ranked Rutgers Executive MBA a Top 5 for aspiring entrepreneurs
The Rutgers Executive MBA was named one of the Top 5 Best EMBA programs in the U.S. for Aspiring Entrepreneurs by Ivy Exec (read story) along with Columbia, Michigan State, U. of Connecticut, and Santa Clara.
In determining which programs were "the most lucrative EMBA programs for professionals to start their own business," the report examined courses focused on cultivating entrepreneurs and the strength of the school's alumni network.
Dean Lei Lei said, "Congratulations RBS EMBA: The Powerhouse! Thank you Farrokh Langdana for recognizing the importance of entrepreneurship for present and future EMBAs, and to Jeff Robinson and Mukesh Patel for their innovative entrepreneurship elective: Opportunity Identification and Evaluation."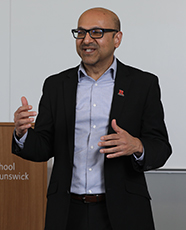 Assistant Professor of Professional Practice Mukesh M. Patel said, "Rutgers EMBAs can leverage the capital matrix (human, intellectual, social, and financial capital) to identify innovative ideas, design sound business models, recruit a diverse strong team, raise capital, and launch and scale interesting ventures…. The key to all this is converging the critical mindset, skillset, and toolset."
Ivy Exec wrote, "No business leaders succeed on their own—which is why an EMBA program is also the ideal setting to meet future partners and colleagues. They facilitate networking between cohorts and alumni so talented individuals can realize their dreams together." 
"Networking and connecting with peers and other alumni, is a crucially important element of the Rutgers EMBA," said Farrokh Langdana, professor and Executive MBA program director.  "Right from the week-in-residence, which is the first week of every semester, and extending throughout the program, we find that the students learn almost as much from each other, as from us professors.  The cumulative experience embedded in a Rutgers EMBA class is truly formidable.   This combined with the highly collaborative atmosphere in the program, translates to networking at an extraordinary level.  Of course, being the most challenging MBA option – full-time executives managing work, home life and courses – also contributes to cohort and alumni bonding."
Press: For all media inquiries see our Media Kit