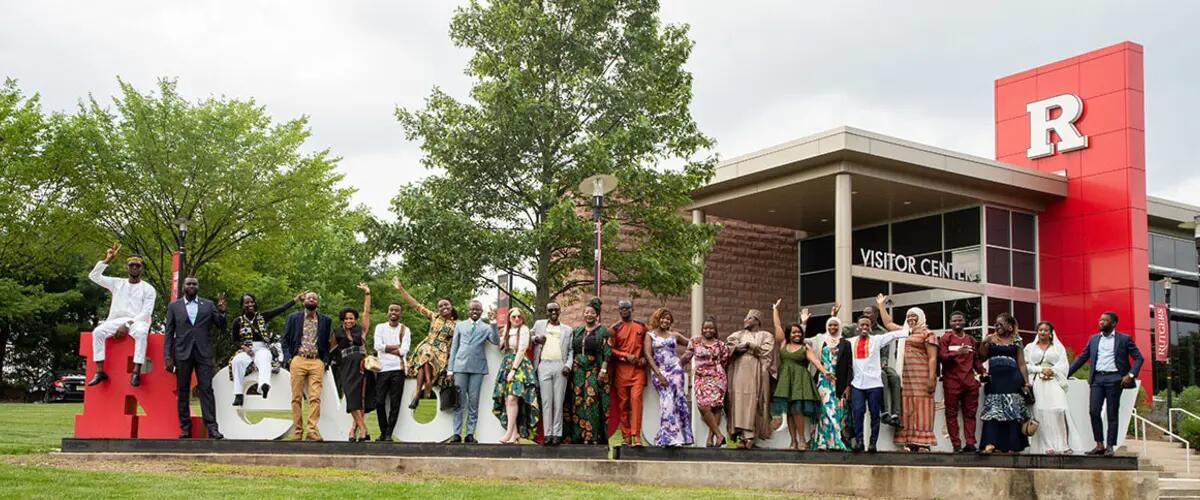 A journey of transformation with the Mandela Washington Fellowship
A young professional from Kenya describes the impact of the fellowship on her and how it will influence her work.
By Amara Chineme
When I applied for the Mandela Washington Fellowship last year, little did I know that this daring leap would transport me from the bustling streets of Nairobi, Kenya, to the vibrant city of New Brunswick, New Jersey. A thousand thoughts and emotions swirled within me as I embarked on this adventure, and deep down, I knew this opportunity would change my life forever. My experience with the fellowship has been nothing short of life-changing, empowering me to become a catalyst for positive change in my community and beyond.
As a healthcare B2B2C medical equipment supplier, a mentor for women in business across Africa, and a community advocate working with the Smile Changers Foundation, my purpose has always been to make a meaningful impact on people's lives. The Mandela Washington Fellowship provided me with a unique opportunity to amplify these efforts and further refine my leadership skills, unlocking my true potential.
Throughout the fellowship, I was exposed to a whirlwind of experiences that transformed my perspective on leadership and life.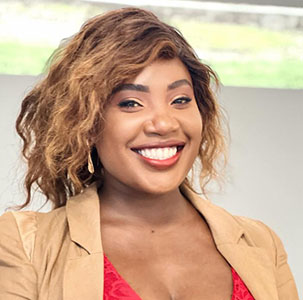 But it was the profound African philosophy of "Ubuntu," translating to "I am because we are," that truly struck a chord with me and served as the cornerstone of my journey. This philosophy ignited a flame of curiosity within me as I sought to understand its depths and how it could shape my leadership journey. I adopted the mantra, "Ubuntu ni Utu." This ancient African philosophy embodies the interconnectedness and interdependence of all individuals in a community. Ubuntu teaches us that our humanity is inextricably linked to the humanity of others, and our actions and choices ripple through the lives of those around us. Ubuntu encourages a collective mindset that transcends individual success and prioritizes the well-being and prosperity of the community as a whole. I am now ready to inspire change that resonates far beyond borders and transforms lives across continents. 
The Smile Changers Foundation holds a special place in my heart, as it exemplifies the true essence of Ubuntu. Born out of a profound realization that dental care is often overlooked as a critical aspect of overall health, the foundation seeks to change lives by providing access to dental care, education, and support to those in need. Witnessing the transformative power of a simple smile, I am more driven to empower others with every dental care initiative we undertake. With every person whose smile we change, we will reinforce the power of Ubuntu and create a ripple effect of kindness and compassion that reaches far and wide. I understand that success is not solely a personal effort, but the collective achievement of a compassionate community coming together to make a positive impact. With the values of Ubuntu etched into my heart, I am poised to lead with empathy, compassion, and unwavering dedication to creating a world where every smile is cherished, every life is uplifted, and every heart is filled with hope.
One of the most profound takeaways from the fellowship was discovering my Clifton's Top 5 Strengths. Understanding my strengths has allowed me to leverage them in my daily interactions, both personally and professionally, allowing me to see myself in a new light, like gazing into a mirror reflecting my untapped potential. Armed with this knowledge, I began to see the threads of Ubuntu woven into the fabric of my strengths, guiding me to become a more effective leader. I now operate with a heightened sense of self-awareness, empowering me to navigate challenges and embrace opportunities with confidence and clarity.
I engaged in comprehensive leadership training and attended enlightening symposiums that were like fragments of a mosaic, each piece contributing to a bigger picture of personal growth and self-awareness that expanded my horizons and broadened my perspective on critical global issues. The fellowship challenged me to both learn and unlearn aspects of my leadership style. This metamorphosis has not only elevated my leadership capabilities but has also equipped me with the tools to inspire positive change in the lives of those I serve.
"As a healthcare B2B2C medical equipment supplier, a mentor for women in business across Africa, and a community advocate working with the Smile Changers Foundation, my purpose has always been to make a meaningful impact on people's lives. The Mandela Washington Fellowship provided me with a unique opportunity to amplify these efforts and further refine my leadership skills, unlocking my true potential."
However, the true magic of the Mandela Washington Fellowship lay in the connections I formed with my fellow participants. Surrounded by like-minded individuals driven by the same passion for change, I have made lifelong friends who share my aspirations. Together, we have fostered a network of change makers, an unyielding support system spanning across borders, language barriers and cultures, united by the common goal of making a difference in the world.
Beyond the enriching academic and leadership experiences, the social aspects of the fellowship added a vibrant and memorable touch to my time in New Brunswick. Jazz on Tuesdays and Thursdays became a cherished ritual, offering a much-needed break from the intensity of the program. Amidst the soulful melodies, I witnessed the essence of Ubuntu come to life, the celebration of diversity, exceptional talent and the power of collaboration. These evenings became a dance of cultures, each step an acknowledgment of our shared humanity, and the music, a harmonious symphony of togetherness. 
I must acknowledge and express my deepest appreciation to the dedicated team that supported us every step of the way. Johanna Bernstein, Greg Costalas, Kevin Lyons, Sara Elnakib, Magda Comeau, Afia Asamoah, Akua Atweaban, Philip Simo, Lauren Forsman, Martin Mann and Conor Risi went above and beyond to ensure our journey was nothing short of extraordinary. When an unexpected power outage threatened to dampen our spirits, it was Angel's swift action that exemplified the fellowship's commitment to its participants' well-being and comfort. Victor at the door ready to usher us in with a smile made our every return to Sojourner Truth Apartments welcoming. Not forgetting Lavonta Bass for his compelling story and for offering us a platform to give feedback. 
We eagerly engaged with the Governor's School for Emerging Technologies. I commend the GSET team for their dedication to sustainability, allowing fellows like myself to contribute to their remarkable projects and initiatives. The opportunity to guide the team further enriched my experience, enabling me to witness the real impact of sustainable practices in our modern world.
I would be remiss not to acknowledge the unwavering support of IREX, the U.S. Department of State, the Mandela Washington Fellowship team, and Sonya Edelman from the Public Diplomacy Section and her team at the U.S. Embassy in Kenya. Their efforts during the pre-fellowship period ensured we were well-prepared and set the foundation for the incredible journey that awaited us.
The Fellowship Summit in Washington D.C. was an unforgettable experience, bringing together all the fellows from different countries and fields of expertise. The extensive programs and workshops enriched our knowledge and skills, leaving us inspired to create positive change in our communities. Graduating from the fellowship was a moment of immense pride and accomplishment. And to top it all off, getting to see Secretary of State Anthony Blinken and receiving a signed certificate from Vice President Kamala Harris was simply mind-blowing. Those few days were filled with awe-inspiring moments that will stay with me forever, fueling my determination to continue making a difference in the world.
My experience with the Mandela Washington Fellowship has been nothing short of transformative. From a Kenyan healthcare entrepreneur uncertain of what lays ahead, I have emerged as a confident, and compassionate leader ready to ignite positive change. The fellowship has not only honed my skills but has provided me with a global network of extraordinary individuals.
As I return home, I carry with me the knowledge that this is just the beginning of a lifelong journey dedicated to empowering others, transforming communities, and changing lives. The Mandela Washington Fellowship has illuminated the path towards a brighter, more equitable future for all. Together, we can build a world where everyone is uplifted, where every heart is filled with hope, and where every individual's well-being matters. With Ubuntu as our guiding principle, we will continue to create positive change, one smile, and one life at a time.
Press: For all media inquiries see our Media Kit