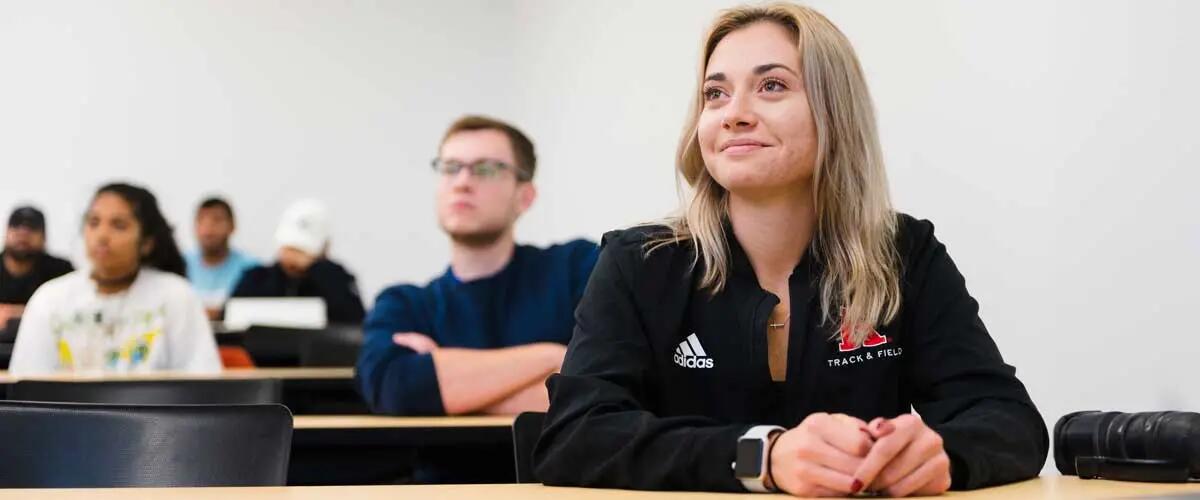 Professor brings passion and expertise to new disability studies minor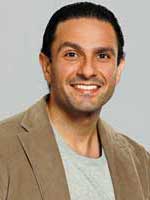 Rutgers University–New Brunswick launched a new minor in interdisciplinary disability studies, open to students in any Rutgers-New Brunswick major. Mason Ameri, Ph.D., associate professor of professional practice, Department of Management and Global Business, will teach Introduction to Disability Studies: History, Rights, Justice, and Inclusion.
"We are all indebted to Professor Jeff Friedman at Mason Gross and Professor Javier Robles at the School of Arts and Sciences for their efforts and others' to bring this minor to fruition," said Ameri. "The minor will raise student awareness and interest in examining the many different aspects of disability: the social, political, economic, and personal, to name just a few. I am looking forward to teaching the intro class. It invites students to look at disability through multiple lenses."
Understanding how different aspects of a person's identity can intersect, such as having a disability and belonging to a specific group, helps us create a more inclusive environment.
Mason Ameri
Ameri will bring his years of research, extensive peer-reviewed publications, talks at TEDx, the World Bank Group, and other platforms, and his teaching abilities recognized with The Presidential Award for Excellence in Teaching and the Provost's Award for Excellence in Teaching Innovations to create an incomparable learning experience.
One example of Ameri's research culminated in the article "No Room at the Inn? Disability Access in the New Sharing Economy" with Sean Edmund Rogers, Lisa Schur and Douglas Kruse. The Academy of Management Discoveries recognized it with the Best Article Award during the Annual AOM Meeting.
Ameri and the team's research demonstrated that Internet-based service platforms may perpetuate and increase the social exclusion of people with disabilities. "The gig economy creates grey areas where established rules for main hotels, for example, do not explicitly apply," he said.
The team investigated access to Airbnb rentals for people with disabilities using a randomized field experiment of 3,847 lodging requests. They found that hosts were less likely to preapprove requests from travelers with blindness, cerebral palsy, dwarfism, or spinal cord injury than to approve travelers without disabilities. 
"Barriers to differently-abled people are not intentional; access and curiosity about who might use a facility are just not top-of-mind."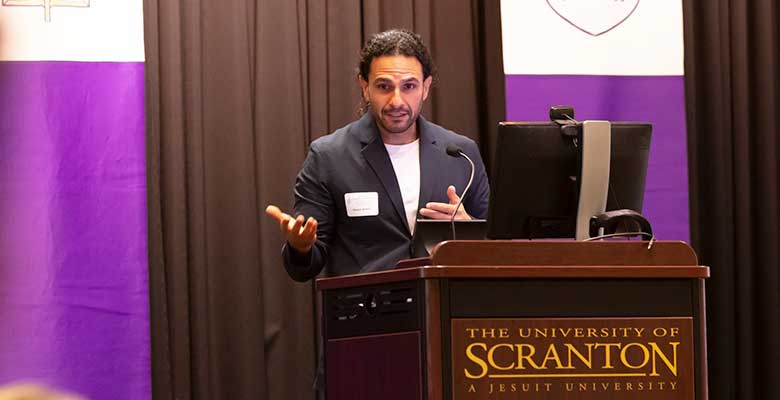 Ameri's expertise also led to an invitation to give the keynote address at the University of Scranton Annual Conference on Disability. The mission of the conference is to positively influence the quality of life and wellness of individuals and families living with disabilities by promoting in its deliberations the foundational principles of individualization, self-determination, productivity, employment, independence and full participation in community life by creating an effective learning environment, collaborative and focused discussion and the identification and sharing of effective practices useful in the United States and around the world.
Press: For all media inquiries see our Media Kit