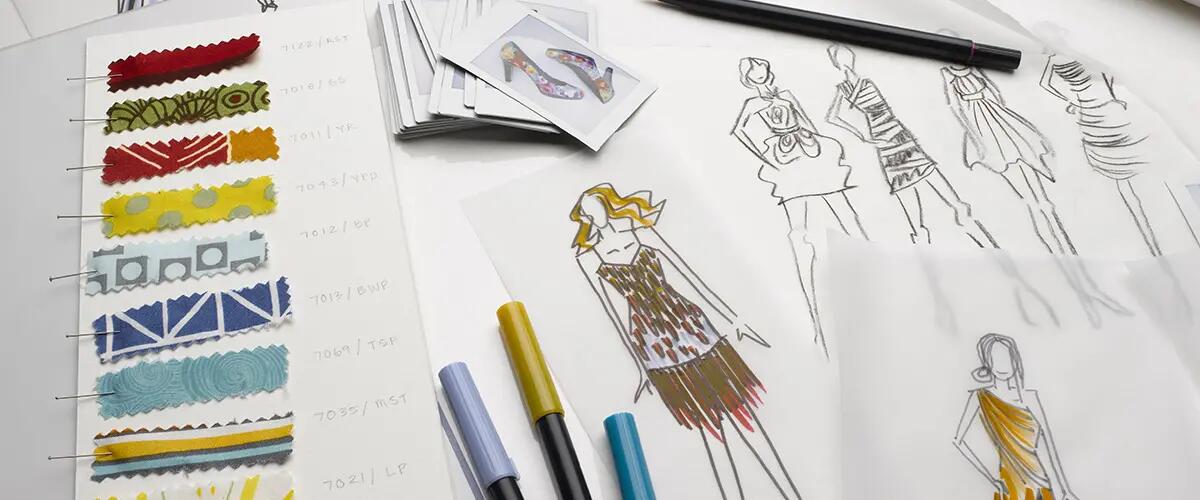 Masters in Business of Fashion kicks off new academic year with style
The Rutgers Master of Science in Business of Fashion Program 2020 academic year kickoff welcomed new and returning students virtually and featured a steampunk-themed design competition.
Students with an education and background in design were able to submit designs, and the designers were free to be as creative as they wanted with the concept.
The competition was judged by Justin Farnham, a 2019 alumnus of the MSBF program, who currently works as design development and account manager at Stylus Apparel. He also makes custom wedding gowns by hand for private clients.
Farnham holds a B.A. in Fashion Design from Parsons. He has worked as a freelance menswear designer for more than 10 years for brands such as Tommy Hilfiger, Ralph Lauren, and UNTUCKit. Justin's next project is launching his own line of men's swimwear made of vintage fabrics from the 1950s, 60s and 70s.
Farnham chose Elizabeth Stapel as the winner of the design competition. A poll offered to the MSBF students selected Andrew Staunton as the winner with 34 percent of the votes. Elizabeth Stapel and Ashley Saeli both tied in the student poll with each receiving 33 percent of the vote.
About the winners and their designs:
Designer: Ashley Saeli
Education: BFA Fashion Design, Kent State University
Employment: Associate Designer, Happy Threads Apparel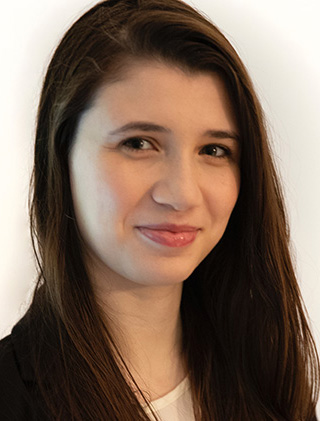 Statement: "As a children's wear designer, I wanted to create a design that fits my expertise, so I
landed on the concept of Mommy and Me. From there, I always imagine who the consumer would be – in this case, a mom and daughter power team who love wearing fun trendy dress-up to play looks.
While this category of "dress-up" clothing is typically only for children, I wanted to explore the idea of the mom and daughter bonding over the shared experience of escaping reality together into the fantasy world of steampunk.
My main goal as a designer is to foster creativity in our future leaders, as I believe creativity leads to innovation and progress. These looks do just that through encouraging the duo to enter a world built by their imaginations alone."
Fun fact about Ashley: "In my free time, I love to take ballet classes."
Designer: Elizabeth Stapel
Education: BFA Fabric Styling, Fashion Institute of Technology
Employment: Customer Associate, Anthropologie
 
Statement: "When I think of steampunk, I am often drawn to the ideas of the industrial revolution and the Victorian era. For this design, I wanted to keep the aesthetics of these time periods in mind, while also drawing from the ideas of retro futurism and utilitarian design. I also wanted to make sure that I made the design modern and relevant to today in order to create a look that is clearly steampunk, but still sellable in today's market.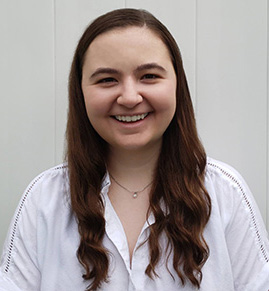 It was also important to me that I include a mask in the look because it incorporates elements of steampunk, while also being the latest essential in fashion. I designed the print on the pants, which includes gear motifs, and it is my modern take on the machinery of the industrial revolution. The ribbed top with ruffled lace details is a contemporary nod to the corsetry of the Victorian era, and the leather strapping and pockets throughout the look bring in touches of industrial and utilitarian design. The color palette of this outfit largely comes from machinery, and I wanted to include mostly browns and neutrals, as well as metal tones that are unmistakably steampunk inspired. Each part of this design was carefully thought out to create a look that is modern and wearable, and that pays homage to and is inspired by the steampunk style."
 
Fun Fact about Elizabeth: "I love to travel and have been to almost 20 countries and counting."
Designer: Andrew Staunton
Education: B.A. Fashion Design, Kingston University
Employment: Former Design Director, DKNY Men's Sportswear
 
Statement: "The design submitted is named "Urban Steampunk" as I felt it should live in a more modern vein applicable to current trends. In researching steampunk, many factors come to the surface. I caught onto this Amelia Earhart, aeronautical look, as well as looking to designers who have been inspired by steampunk. You can see threads of the concept weaving through collections from Burberry, Versace, and Yohji Yamamoto.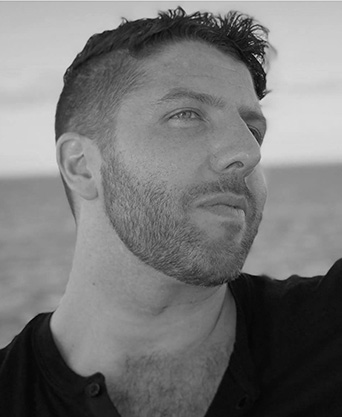 I illustrated a layered look starting with are a cropped shearling flyer jacket. The proportion is modern and intentional, with an exaggerated statement collar and minimized authentic details. Under this is a cotton-wool twill weave blouse, featuring a ruffle at the neck and center front. This nod to Victoriana as a theme runs throughout the more feminized pieces seen in steampunk, referencing the concept's historical origins. The trouser is more military-inspired, with a punctuated cuff at the calf, a silhouette that has stood out in recent trends and the Steampunk universe.
The color palette is monochromatic, made up of greys and browns, again being led by what I saw in the inspiration while also feeling modern and relevant.
Given the current situation, a face mask is necessary but plays back to the overall concept and complements it. Finally, no steampunk outfit is complete without a pair of goggles, again reinforcing the origins of steampunk as an inspiration."
 
Fun Fact about Andrew: "I was born in Australia, grew up in London, but I am 100 percent Irish." 
Press: For all media inquiries see our Media Kit