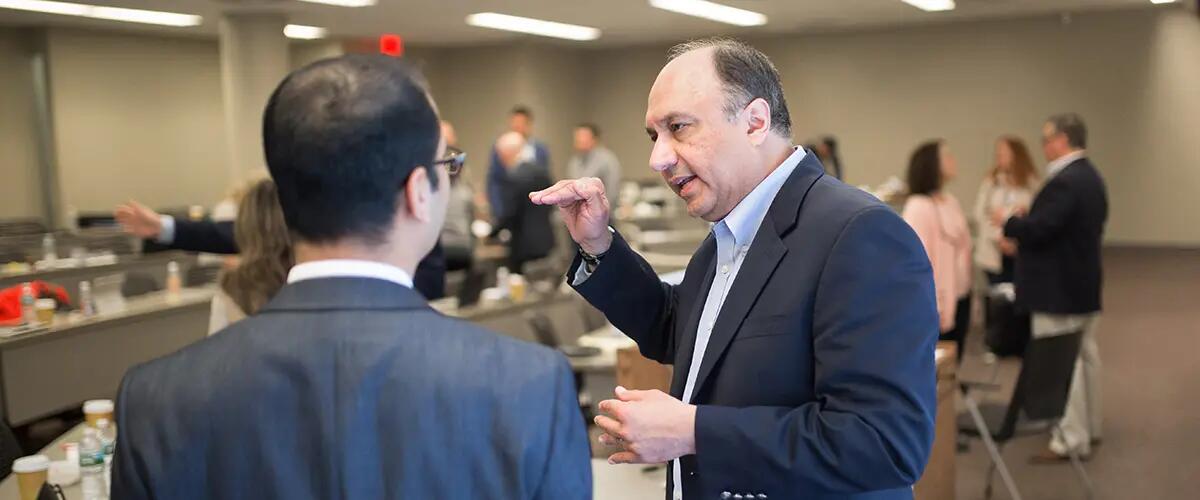 Poets & Quants ranks Rutgers Executive MBA No. 24 in the U.S.
Rutgers Executive MBA places No. 9 among public universities and No. 4 in the Big Ten
Rutgers Executive MBA continued climbing in the rankings placing most recently at No. 24 in Poets & Quants 2019 ranking of the top EMBA programs in the U.S. This comes after Rutgers EMBA ranked No. 22 in the U.S. in October 2018 by Financial Times and No. 27 in the U.S. by The Economist in the summer.
It was from these EMBA rankings plus U.S. News & World Report that Poets & Quants created their composite list. Poets and Quants weighted each of these rankings evenly arguing, "Combining all three rankings tends to diminish an oddball result in a single ranking and at least directionally gets users to a greater truth."
Executive MBA programs are often measured by how much their graduates increase their compensation. In a recent survey by the Executive MBA Council cited by Poets & Quants showed that EMBA graduates in the U.S. increased their pay on average 14.6 percent after program completion [see story: Survey: EMBA Boosts Pay By 14.6%]. Using this metric, Rutgers EMBA graduates reported a 45 percent salary increase in the Financial Times 2018 EMBA ranking.
Rutgers EMBA's approach is to provide the critical decision-making skills that students can use in the workplace right now. "The core and elective courses are constantly being reviewed and updated in response to industry trends, so each year the content is fresh and immediately applicable," said Farrokh Langdana, director of Rutgers Executive MBA program and professor of finance and economics [view Rutgers EMBA curriculum].
"We understand the enormous pressure our students have to balance in addition to our demanding coursework - family responsibilities, full-time work, travel, etc. - so we've designed our program to ensure maximum 'value added' in terms of the applicability of the curriculum and the timeliness of the cases and topics," Langdana said.
This emphasis on work-life balance was highlighted by Ivy Exec's report on Executive MBA programs showcasing Rutgers EMBA as No. 1 in Life Balance in the Northeast U.S. and No. 3 globally [see ranking].
Considering rankings from multiple sources shows Rutgers Executive MBA is a powerhouse program:
#2 Top Executive MBA program in Economics - Financial Times
#3 Top Executive MBA program in Statistics - Financial Times
#3 Top Executive MBA program in Corporate Strategy - Financial Times
#3 Executive MBA program with Strong Career Services Support - globally – Ivy Exec
#3 Executive MBA program for Executives in the Government and Nonprofit Sectors - Ivy Exec
#5 Executive MBA program in the Northeast - Ivy Exec
#10 Top Executive MBA program in Manufacturing/Logistics - Financial Times
#11 Executive MBA program in the world - CEO Magazine
Press: For all media inquiries see our Media Kit