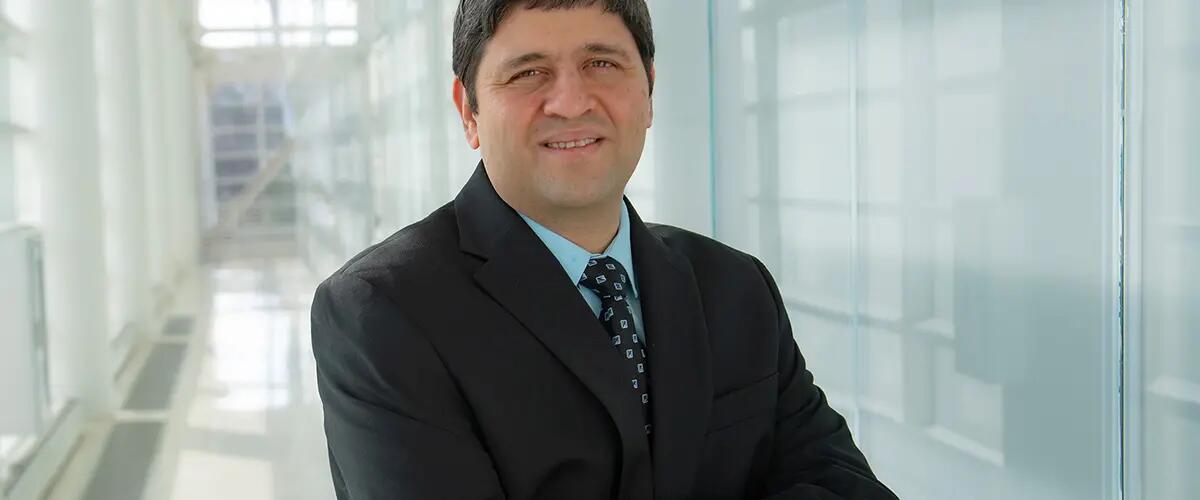 Professor Jaideep Vaidya is named a fellow of the American Association for the Advancement of Science
Vaidya is among nine Rutgers University professors recognized for their scholarly achievement. To be named an AAAS fellow is one of the most distinct honors within the science community.
This article was written by Andrew Smith and originally published by Rutgers Today. 
Honored for distinguished contributions to the fields of privacy protection in data analytics, information sharing and access control management
Shortly after the COVID-19 pandemic began, public health officials endorsed symptom-tracking apps that helped them monitor viral transmission. Unfortunately, as Jaideep Vaidya demonstrated, these apps collected and stored data in ways that made user identification possible.
"Simply anonymizing data, which is what they were doing, rarely guarantees privacy. You need more sophisticated protections," Vaidya said. "The challenge is protecting privacy – and preventing other bad uses for data – without also preventing the good uses for data. That's what I try to do."
After identifying the privacy issues, Vaidya worked with colleagues at Rutgers to develop an alternate app that let health authorities track COVID-19 hotspots while guaranteeing that no health data could be connected to individual users.
"I'm proud that we were able to solve a novel data protection problem and produce the app, which is called COVID Nearby, in less than a year," said Vaidya, who noted that the same tools could be redeployed much faster for software designed to monitor the spread of other infectious diseases.
Vaidya also is proud of a model he co-developed with a grad student that solves a tricky problem: allowing database users to search for unusual data points, those that lie outside typical distributions, without allowing them to associate that data with identifiable people.
Looking forward, Vaidya plans to study ways to protect genomic and other multimodal data without diminishing the value of such data in promoting medical research or guiding patient treatment.
– Andrew Smith
Read the Rutgers Today article about the other Rutgers professors and the work that has earned them the AAAS honor.
See the complete list of new AAAS fellows.
Press: For all media inquiries see our Media Kit