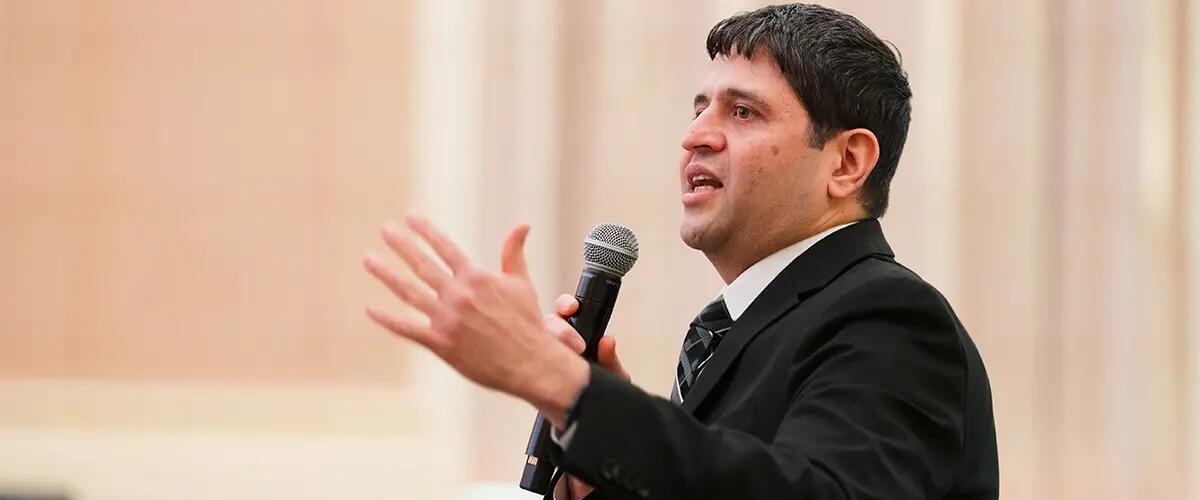 Professor Vaidya elected to serve as fellow with multinational organization for information technologies field
The election as fellow to the International Federation of Information Processes recognizes Professor Jaideep Vaidya's expertise and influence within the field of data management and information systems.
Rutgers Business School distinguished professor Jaideep Vaidya was elected to the cohort of fellows at the International Federation for Information Processing, the leading multinational, apolitical organization for Information and Communications Technologies and Sciences.
The IFIP was formed in 1960 under the auspices of the United Nations Education, Scientific and Cultural Organization (UNESCO). The federation links IT societies and academies of science from more than 38 countries and regions across five continents. It has more than 500,000 members.
"This is recognition not only of your professional standing and expertise but also your contributions to IFIP in various ways (working groups, technical committees…)," IFIP President Anthony Wong wrote in an Oct. 2 letter informing Professor Vaidya of his election. His nomination was approved by the IFIP general assembly in Slovakia.
Vaidya is acting chair of Rutgers Business School's Department of Management Science & Information Systems. He also leads the Rutgers Institute for Data Science, Learning and Applications. "This is a significant honor for me, since I have been involved with IFIP for many years, and recognition as a fellow demonstrates the global recognition of my contributions to the field, highlighting their impact on an international scale," Vaidya said. 
The IFIP's fellow award Vaidya is among the latest honors recognizing Vaidya's research and influence in the field of information systems and data management, with a focus on the increasingly critical and changing areas of data security and privacy. Earlier this year, Vaidya was named a fellow of the American Association for the Advancement of Science.
Media Contact: Susan Todd of Rutgers Business School's communications team: stodd@business.rutgers.edu.
Press: For all media inquiries see our Media Kit