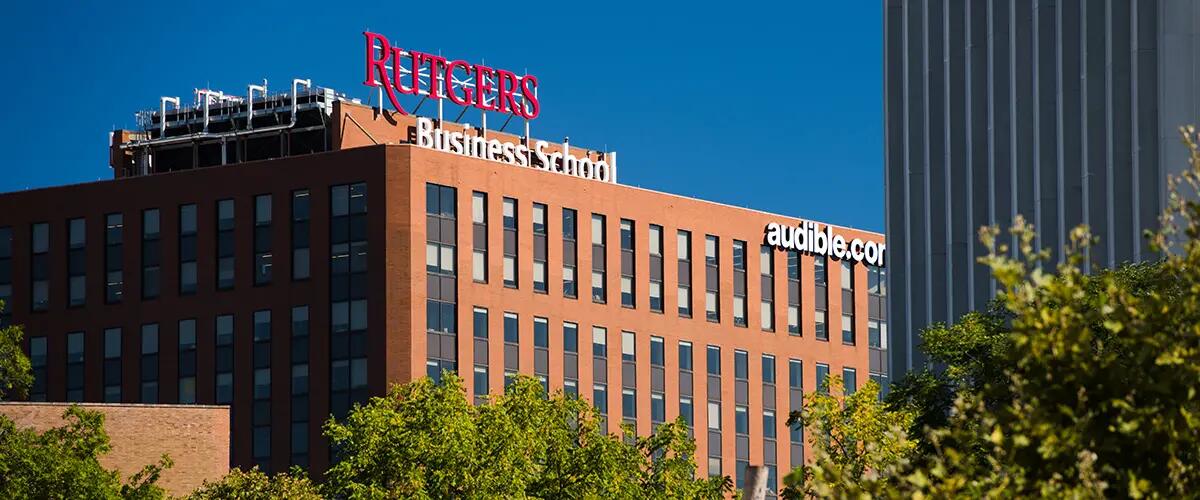 Quant Summit features high-level discussion of new market structure
A panel of four Wall Street veterans, who have spent their careers analyzing risk, shared their views on market liquidity, the effectiveness of regulations and the imperfections of modeling during a discussion hosted by the Rutgers Master of Quantitative Finance program.     
Bloomberg's Adam Litke moderated the high-level discussion among panelists: Mike Khorrami, chief operating officer of Tricadia Capital Management; Sasha Rozenberg, the former risk officer of CME Group; Bennett Golub, chief risk officer and co-head of Black Rock's risk and quantitative analysis group; and author Nassim Nicholas Taleb, who spent 21 years as a risk taker.
The quant summit has become a tradition of the highly-ranked Rutgers MQF program, showcasing its thought leadership, its strong ties to Wall Street and its ability to connect students with alumni and other working professionals in the field.
For the fifth annual quant summit, MQF students chose to host a thought-provoking talk about the new world of market structure. The event took place at the Broad Street Ballroom, just a short distance from the New York Stock Exchange.
Executive Vice Dean Yaw Mensah opened the event with a presentation touting Rutgers Business School's latest rankings and goals, and Yangru Wu, director of the Master of Quantitative Finance Program, thanked the panelists for "an outstanding and informative discussion."
Ronnee Ades, director of the MQF Office of Career Management and an instructor, since the financial crisis of 2008 and the regulations that followed, market structure changes have impacted jobs in research, portfolio management, sales and trading, risk management, pricing and more.
"We wanted to provide a discussion on something not only contemporary in financial markets, but one that would cross many functions – to our students that means job opportunities – in the investment workplace," Ades said.
The panelists started off the night discussing the issue of liquidity – or lack of liquidity. "There's no question that the market functions differently today," Golub said. The markets might have been more liquid…You have to adapt," he said.
When the discussion turned to the use of modeling to predict and manage risk, Rozenberg had this to say: "Models are useful to an extent. You have to understand their limitations."
Litke also raised a question about the role regulators have played in reducing risk since the financial crisis of 2008. Khorrami said the crisis may have resulted in undue regulation. "Regulations are generally good," he said, "but not excessive regulation."
Taleb said regulations are like prescription medicines. "You want the minimal amount to solve the problem but minimize the side effects."
David Chu, a junior studying finance and accounting and real estate, said he decided to attend the quant summit when he heard who made up the panel of speakers. "Risk is something that is always interesting to me," he said, "and these guys are the all-stars of the business."
Undergraduate student Jorge Paneque, who is studying finance and Spanish, and Enqiang Tang, an undergraduate studying finance, said they heard about the quant summit from Professor Wu.
Paneque said he considered it an opportunity to learn more on the issue of market structure from a group of leading experts – and to network among working professionals.
"We saw the value of the program," Tang said, "and we asked to come."
-Susan Todd
Press: For all media inquiries see our Media Kit