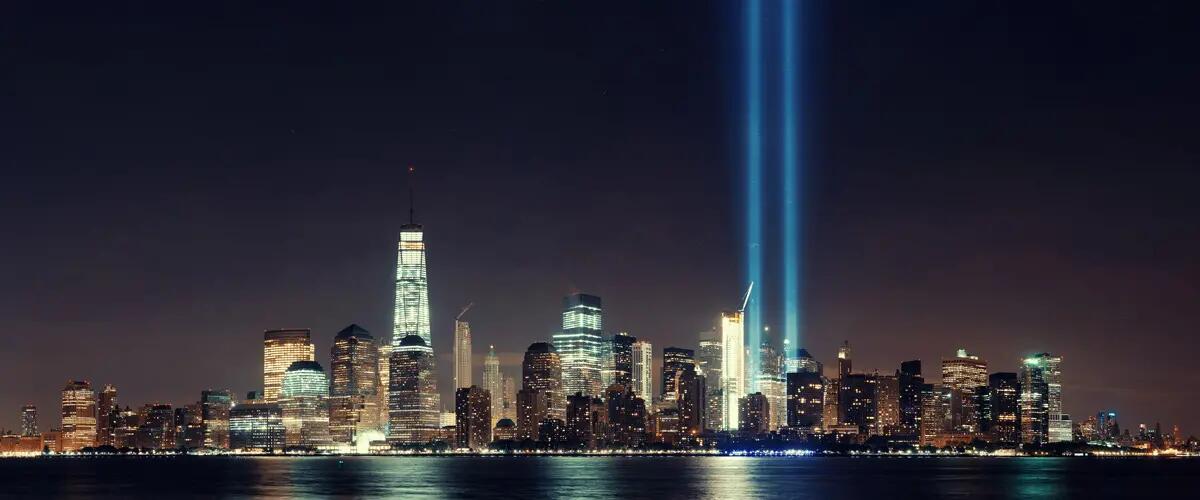 Reflecting on 9/11 and Lessons in Leadership
Art Certosimo, who chairs Rutgers Business School's Board of Advisors, helped to prevent the collapse of the U.S. Treasury market in the days after the terrorist attacks in 2011. He often draws on the experience of those chaotic days when he teaches leadership to executives.
To mark the 20th Anniversary of 9/11, he agreed to talk again about how core leadership abilities – quick thinking, developing a plan and clear communication – helped to prevent a global meltdown.   
     Art Certosimo was in a meeting on the 41st floor of the Bank of New York's headquarters when he noticed a sky full of papers fluttering above Broadway and wondered aloud if a ticker-tape parade were happening. Certosimo and fellow bank executives stepped to the window and saw smoke billowing from the World Trade Center's north tower. Twenty minutes later, they watched a Boeing 747 slam into the south tower four blocks away, flames shooting overhead. They ordered employees to the first-floor lobby. Then came rumbling, like an earthquake — the south tower collapsing. Everything went black.
     Amid the chaos, Certosimo recognized another crisis looming: the collapse of the U.S. Treasury bond market. As Bank of New York's CEO of Broker Dealer Services, he had to come up with a way to prevent that from happening and avert a worldwide depression.
Q. What were those first hours like?
A. "The National Guard evacuated us to Staten Island. All of us from the management team locked arms to stay together on the way to the ferry. The bank's backup computer center was in Maywood, New Jersey, so we decided to make that our emergency operations center. Now we had to get nine of us there. I convinced a driver of one of those big yellow cabs to take us. Three people had to sit in the trunk. When we arrived, we got busy building out the operations, but learned all communication cables were severed when the World Trade Center Building 7 burned. That meant our customers, government treasury market companies, couldn't access the market. We couldn't contact the central clearing house of U.S. Treasuries in Brooklyn. The market was grinding to a close. I had dealt with lots of pressure situations in my career, and there are core actions you go to right away: assess the situation and make a plan, identifying actions that can resolve the issues. In a crisis, you have this incredible adrenaline to take on the challenge and accomplish the mission."
Q.  Describe the threat to the financial markets posed by the attack.
A. "Whenever there's a crisis, the world starts buying U.S. Treasury notes. It doesn't earn you a whole lot, but you're guaranteed not to lose your investment. There is no other real option that is big enough for the whole world to participate in but funding U.S. debt. If you lose that mechanism and people can't buy or sell, all the global cash that typically goes into U.S. securities is vulnerable. What few trades were still happening were not being reconciled, so that was causing a bigger mess by the day. Unless we restored communication, there would have been a calamity — the U.S. Treasury market would have collapsed."
"I had dealt with lots of pressure situations in my career, and there are core actions you go to right away: assess the situation and make a plan, identifying actions that can resolve the issues. In a crisis, you have this incredible adrenaline to take on the challenge and accomplish the mission."
Q.  On the night of Sept. 13, 2001, you participated by phone in a Homeland Security meeting that included Vice President Dick Cheney, Secretary of State Colin Powell, and top military personnel. What happened?
A. "Ground Zero, of course, was top priority. Bank of New York was next. They understood the severity of the situation. My chairman (Rutgers alumnus Tom Renyi) looked at me and said, "You talk." I introduced myself and said, "If we don't get critical communications up and running, there's going to be a meltdown in the U.S. Treasury market." A general said, "We'll be there at 0600. At 5:45 a.m. the next morning, a diesel truck with a huge flatbed pulled up carrying the biggest spool of cable I'd ever seen — easily 20-feet tall. Behind it was an AT&T truck. The technician attached one end of the cable to a telephone pole outside our operations center. Then the flatbed truck drove away, up Route 17, to Route 80 and over the George Washington Bridge, to the first telephone pole in Manhattan. That saved the day. We worked through the weekend and by Monday, over 90% of the necessary communications was restored."
Q.  Did your 9/11 experience affect the way you handled the 2008 recession?
A. "Yes. I went with the same formulation: assess data and develop a plan. After Lehman Brothers collapsed, I was given a lot of authority to create liquidity, opening the capacity to supply cash and to keep our customers from failing too. I had to make split-second decisions on who would get funding and worked with regulators to support the market. We stayed in close contact with our customers to keep them informed and communicated internally to reassure our staff. I later served on the Federal Reserve Bank's Treasury Market Practices Group and was involved in establishing best practices to use in the Treasury market so excess risk didn't grow in the system."
Q. You teach crisis management as part of the Rutgers Executive MBA program. How do you draw on 9/11 and other experiences to instill leadership?
A. "When I teach about leadership, I first set the stage of what was happening so the students have context. I stress the importance of communicating with the people you're leading. You don't want them to panic, so there's some level of judgement and balancing in the information you're giving. The bottom line is, you want to give them the hope and confidence that we're going to get out of this. I've found that people you never thought of as leaders will rise to the occasion."
Q: How did you develop leadership skills?
A. "I grew up the son of a football coach. After I graduated from Rutgers (in 1977, with a degree in business administration), I coached football at River Dell High School (in Oradell, N.J.). That's where I went to school and where my dad had been athletic director and coach of the football and baseball teams. I loved football — it was my whole life — and coaching was what I wanted to do. Then a player's father suggested I work on Wall Street. You use a lot of the same skills."
Listen to Certosimo's message of hope to the RBS Class of 2020.
Art Certosimo spent 37 years on Wall Street after earning his MBA. He retired in December 2014 as senior executive president of the Bank of New York Mellon Corporation. He is currently an executive advisor for Broadridge Financial Solutions, Inc., and chairman of the Broadridge company, LTX.
Press: For all media inquiries see our Media Kit