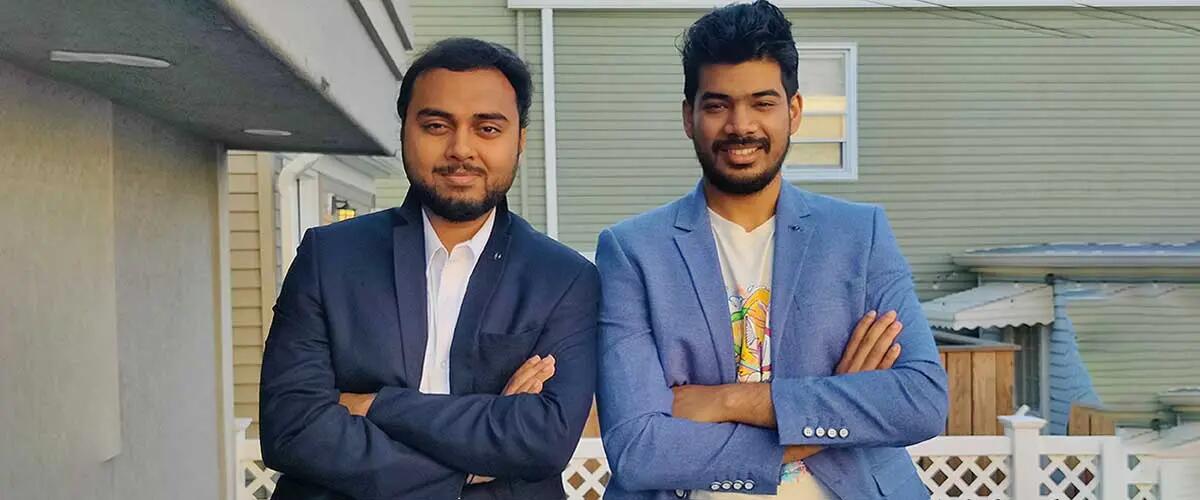 Roads to future-proof finance careers lead to Rutgers Business School master's programs
Pranav Atulya majored in computer science as an undergraduate; then, he wanted to shift to a career in finance. Prudhvi Rampey wanted a master's program with the flexibility of a broad program that would allow him to select the courses that would best fit his career choice. Both students found master's degree programs at Rutgers Business School that met their needs to launch their careers.
 "A master of science is a great way to gain the coding, stochastic processes, AI, and communication skills I needed to work in equity trading," Atulya said. "Rutgers Business School (RBS) was close to New York City, it has a terrific reputation, and I spoke with alumni. The Master of Quantitative Finance (MQF) was the perfect program for me.
"I took Quantitative Equity Trading Strategies with Talha R. Chaudhry. We were provided experiential learning from a senior executive in trading and risk management with over fifteen years of financial market experience. Chaudhry taught us the theory and connected it to what he practices in the industry."
Rampey said, "I wanted to work with Blockchain and cybersecurity. The RBS Master of Information Technology and Analytics (MITA) offers classes ranging from cytotechnology to fundamental computer science, providing a holistic set of courses to prepare me for the space in which I'll work.
"I took a course with Professor Merav Ozair, a global leading blockchain and cryptocurrency expert with a background of a data scientist and a quant strategist. Pranav and I share an interest in decentralized finance, and studying with Dr. Ozair gave me unmatched knowledge and insights into my planned career."
Atulya appreciated that beyond teaching course materials and sharing experience from years of working in the profession, the professors help students get career positions. He said, "If you put in the work, professors get to know you and make recommendations." Rampey said, "I took the Career Management – MITA that included optimizing our LinkedIn profile and working on our résumés. That directly led to securing a position."
During a casual conversation about careers, Atulya and Rampey talked about how large hedge funds were only available to big players, but crypto offers automated trading options that could make them accessible to small investors. Atulya said, "I was into finance and trading; Rampey liked building things in crypto. Together we built WAGMI Capital, a trading program on Blockchain utilizing sophisticated trading algorithms for a decentralized finance hedge fund for small investors."
Rampey said when the ETHGlobal HackMoney 2022 hackathon came up, they applied to compete for the best use of the dYdX Ethereum blockchain to build a decentralized exchange. "We competed with 100 teams from around the world and won!" Rampey said. "That win validated our program and inspires us to keep working on it."
"When we each separately came to Rutgers Business School for master's degrees to advance our careers, of course, we could not foresee this partnership nor our career outcomes," Atulya said. "After the exceptional classes, experiential learning, mentoring, and supportive engagement with classmates we enjoyed, I can say our experience is not unusual for RBS."
Press: For all media inquiries see our Media Kit