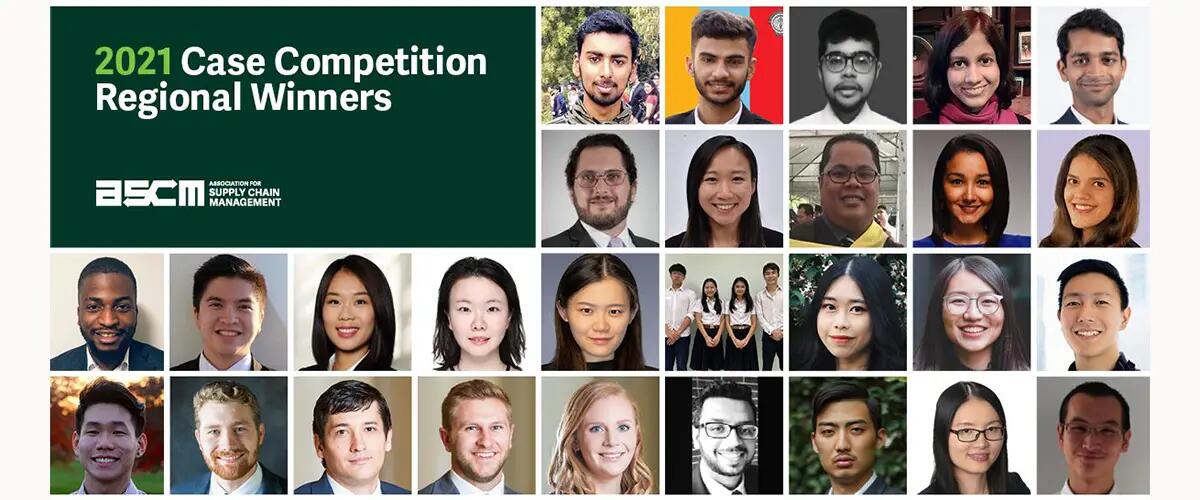 Rutgers team qualifies for international supply chain case competition
Three Rutgers Business School graduate students were part of a team that advanced to the final round of the ASCM Supply Chain Case Competition in early October.  
Suthipatr Juthapornmanee, Jingying Du, and Wan Zhang are in the Rutgers Business School Master of Supply Chain Analytics Program.  The fourth team member, Tianqi Ying, is in the Master of Business & Science program in the School of Graduate Studies.
The international competition involved seven teams from Canada, India, Spain, Thailand and the U.S. that emerged as winners from the regional competitions last spring. Teams representing 60 schools from around the world participated in the regional phase of the competition. Both phases of the competition took place virtually due to the COVID-19 pandemic.  
The Rutgers team was coached by Professor John Hellriegel of the RBS Supply Chain Management department. "It is challenging to compete in case analysis," Hellriegel said.  "Students need to understand the overall business situation and get into the detailed analysis for the case.  Case studies are a fantastic way to learn business principles."
Hellriegel teaches with the idea of preparing students for the real world.  He said, "I try to give them theory but then apply it to situations they will face. I use the case method for teaching many of my classes."
In Hellriegel's Supply Chain Strategy course, students apply theory to real-world situations they are likely to face during their careers.
Speaking for the team, Juthapornmanee said, "advancing to the final round gave us a boost of confidence and energy because we did not expect to move forward." None of the team members have much supply chain management experience. Juthapornmanee earned his undergraduate degree in supply chain in 2020. Du and Zhang were introduced to supply chain management in the Masters of Supply Chain Analytics program. Tianqi has a food science background.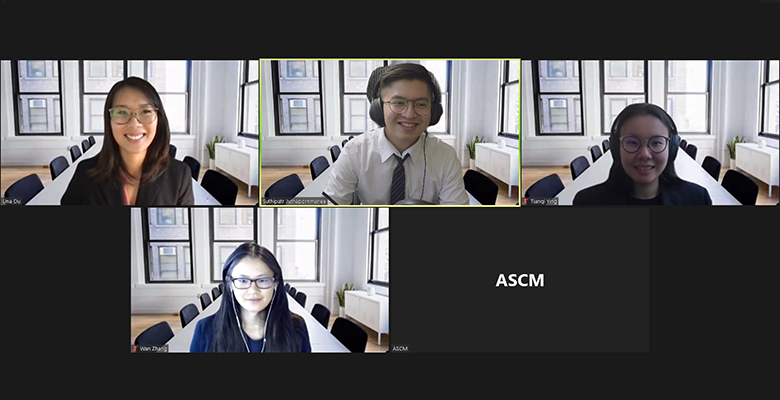 Initially, the team was not selected to participate in the regional round. When one of the other teams dropped out, Rutgers took its place. Juthapornmanee said he and his teammates didn't expect to win regionals because the other teams were MBA-level with more industry experience.
According to Juthapornmanee, the team felt that Professor Hellriegel's lectures and coaching "definitely helped us develop the critical skills that differentiated us from the competition."
The Rutgers team was not among the three top winners in the international competition.
Press: For all media inquiries see our Media Kit