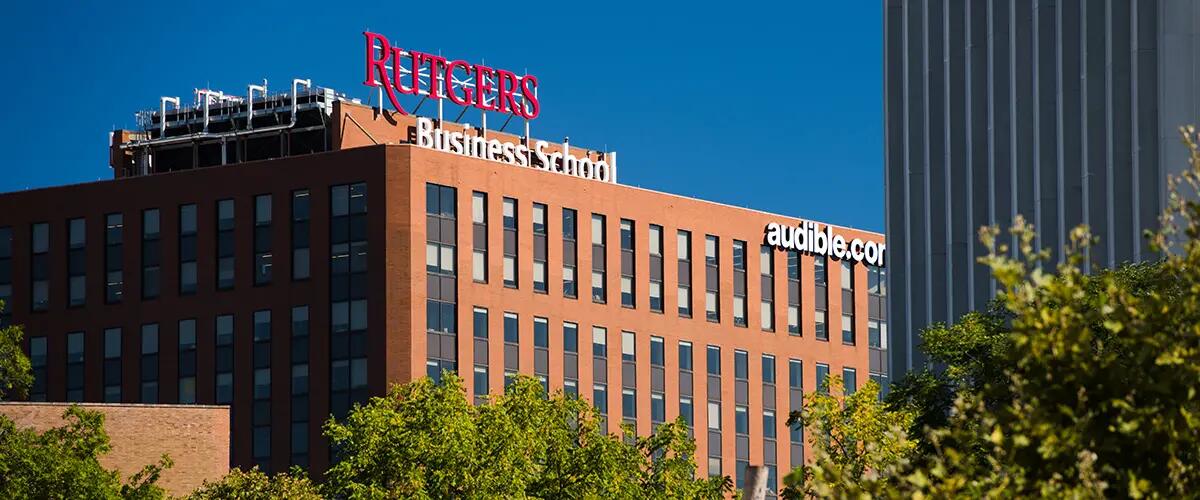 Rutgers Business School ranked one of the best business schools for vets by Military Times
Culture and curriculum that caters to vets cited by study that ranks Rutgers 4th in the United States
Rutgers Business School was ranked the 4th best business school for vets in the United States by the Military Times.
The organization comprising Army Times, Navy Times, Air Force Times and Marine Corps Times focused on culture and curriculum that caters to military veterans when conducting and scoring the second annual Best for Vets: Business Schools survey, a highly respected, nearly 80-question analysis of a school's complete offerings for veterans.
"As with all of the Best for Vets rankings, Best for Vets: Business Schools  is an editorially independent news project that evaluates the many factors that make an institution a good fit for military veterans," said Amanda Miller, editor of Military Times EDGE magazine.
For the full Best for Vets:  Business Schools 2014 rankings, go to: militarytimes.com/bestforvets-bizschools2014.
Best for Vets provides service men and women a gauge by which to judge whether a school or program will truly benefit them. The rankings factor in academic quality, outcomes and policies, school culture, student support, and cost.
The rankings were published in full in the March 2014 issue of Military Times EDGE magazine, the premier publication for military transition, and online at MilitaryTimes.com, as well as ArmyTimes.com, NavyTimes.com, AirForceTimes.com and MarineCorpsTimes.com.
Top 10 Business Schools for Vets
D'Youville College School of Business
The Ohio State University Fisher College of Business
University of the Incarnate Word Extended Academic Programs-School of Extended Studies
Rutgers, The State University of New Jersey, Rutgers Business School-Newark and New Brunswick
Texas A&M University Mays Business School
Syracuse University Martin J. Whitman School of Management
Eastern Kentucky University College of Business and Technology
Park University School of Business
University of South Florida College of Business
Northern Arizona University W.A. Franke College of Business
Through its Office of Veterans Services, Rutgers, The State University of New Jersey, is recognized as a center of excellence for veteran students among the nation's military services, the U.S. Department of Veterans Affairs, and institutions of higher education nationwide.
Rutgers Business School's undergraduate program in Newark has set up resources to welcome a growing number of National Guard and Reserve members and veterans returning from service in Iraq, Afghanistan, and other places.
To help make the transition to college life as smooth as possible and the college experience rewarding and productive, Rutgers Business School offers support to prospective and current student veterans through a variety of programs, services, and resources on campus.
There is also a student veteran organization comprised of student veterans and supporters based out of Rutgers University in Newark, NJ.
Rutgers campus in New Brunswick has strong resources as well for veterans at Rutgers.
Press: For all media inquiries see our Media Kit