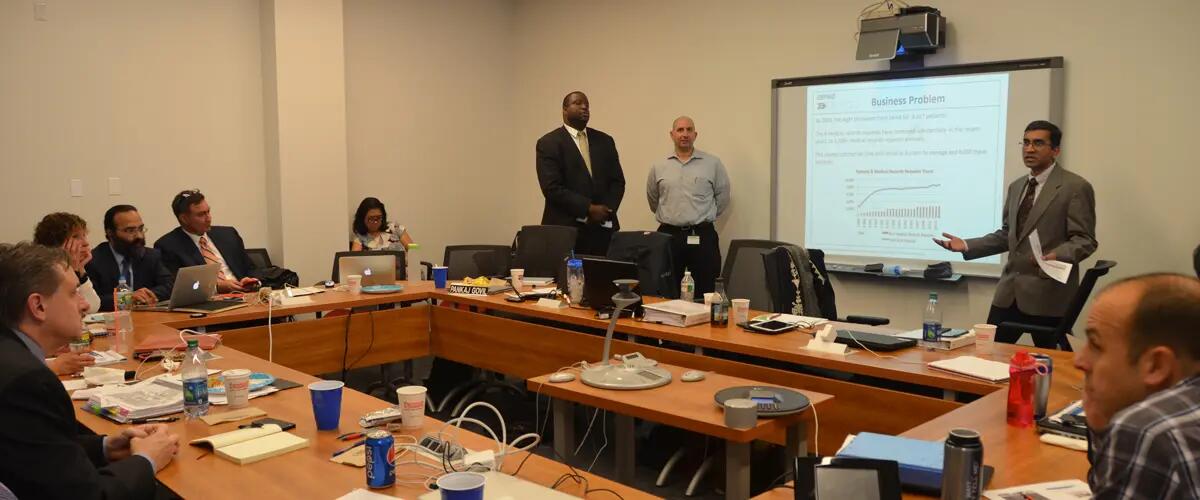 Rutgers Executive MBA climbs five places to No. 8 globally in CEO Magazine ranking
CEO Magazine released the 2022 Global Executive MBA Rankings report and Rutgers Executive MBA was ranked No. 8 globally, moving up five places from last year [see report]. This ranking placed Rutgers' program No. 1 in the U.S.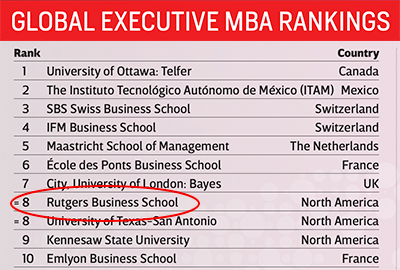 CEO Magazine gears its annual rankings toward "fact-based criteria" with over a third of the weight based on the "quality of faculty." The report covered 85 elite EMBA programs from around the world looking to "identify schools that marry exceptional quality with great ROI."
The publication assesses the quality of faculty, international diversity, class size, accreditation, faculty to student ratio, price, international exposure, work experience, professional development, gender parity, and delivery methods. Faculty quality far outweighs the other categories at 34.95 percent.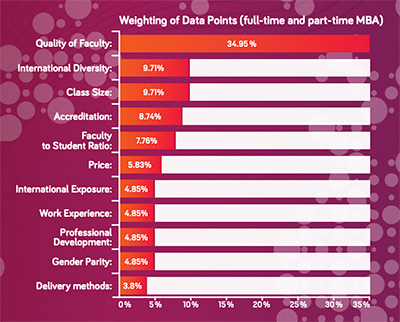 "Our exceptional faculty are the bedrock of the Rutgers Executive MBA," said Farrokh Langdana, professor and Executive MBA program director. "It really must be understood that professors in Rutgers EMBA are not just superstars in a vacuum.  In each class, there are always a handful of our EMBAs who have very deep knowledge of the discussion in question, and it is the role of our faculty to be able to successfully synergize this residual information for the benefit of the entire class.  And this genre of professors, in turn, attracts high-caliber students, maintains and leverages strong corporate connections, creates an experiential learning environment, and connects theory to practice. I am delighted that CEO Magazine has again substantiated my knowledge of our Rutgers Business School's faculty. Welcome to the Powerhouse!"
Lei Lei, professor and dean of Rutgers Business School, said, "Our wholehearted congratulations to Farrokh Langdana, professor & Executive MBA Program Director, and the entire RBS EMBA team, faculty, staff, students and alumni. You and your work make us all proud!"
-Sean Ireland
Press: For all media inquiries see our Media Kit