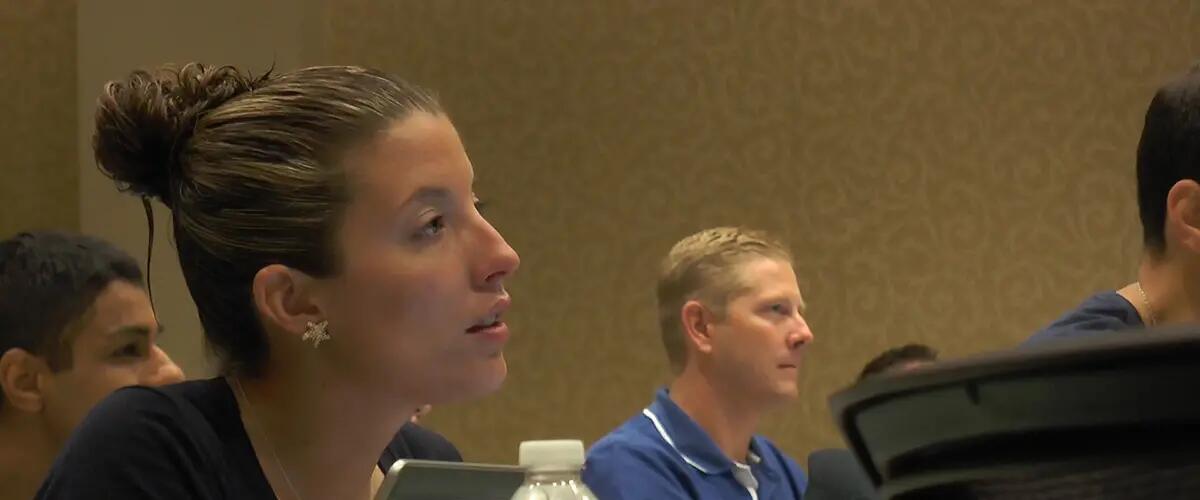 Rutgers Executive MBA moves into top tier of Bloomberg Businessweek world rankings
Rutgers EMBA program ranks #26 in the world in survey, receives high teaching-quality grades in Finance, Strategy and Sustainability as well as for Curriculum and Support
Rutgers Executive MBA continued a string of successes in the new Bloomberg Businessweek ranking that placed Rutgers #26 in the worldmoving into the first tier of business schools. The highly-regarded MBA program for executives was also recently recognized by the Financial Times as #19 in the US and #2 in Economics in the world [read story].
In the 2013 Bloomberg Businessweek rankings, Rutgers placed ahead of area business schools from Cornell (#29) and Fordham (#42) as well as prestigious world universities like Oxford (#28) and the London Business School (#32).  Northwestern's Kellogg  School of Management was ranked the best executive MBA program [read story].
Rutgers Executive MBA received high grades for:
Curriculum: A
Support: A+
Finance: A+
Strategy: A+
Sustainability: A
One Rutgers EMBA graduate said in the Bloomberg Businessweek survey, "The school, and in particular the program director, was extremely professional, responsive and showed a genuine interest in ensuring the best possible outcome for each individual student. There are many top notch professors in the program, and in addition much learning was gained from fellow classmates / study groups."
According to Bloomberg Businessweek's methodology, the ranking "uses two measures: a survey of graduating EMBA students that covers their entire MBA experience, from admission to graduation, and a poll of EMBA directors that asks for feedback on which programs they view as the best."
Rutgers EMBA director Farrokh Langdana was gratified for the recognition. "This is really a tribute to the success of our alumni who have gone through the program," he said. "The EMBA staff and the EMBA professors do so much to make the program an experience of a lifetime."
For more information, visit our Executive MBA program.
See also Professor Langdana's "Fireside Chat" about Fed announcements and volatility in the stock market on YouTube.
Press: For all media inquiries see our Media Kit