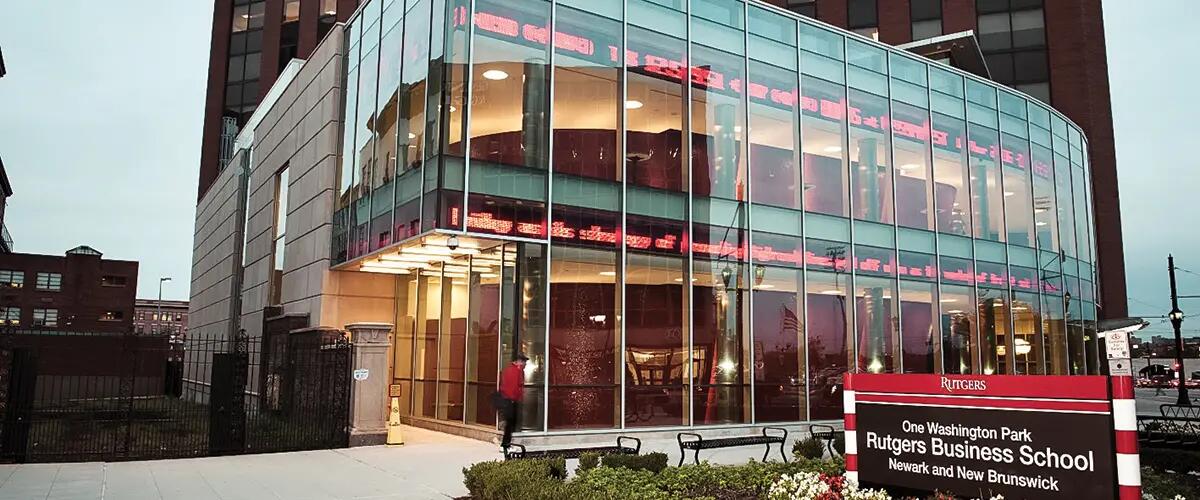 Rutgers' Master of Quantitative Finance program ranked No. 18 in the U.S. by QuantNet
QuantNet's ranking placed Rutgers Business School No. 1 in the Big 10 for financial engineering, quantitative finance Master programs.
For their latest quant ranking, QuantNet surveyed 38 financial engineering, mathematical finance, and quantitative finance master's programs all across the country from September to October 2018 on admission, placement, and career services information.  
Ranked 18th in the U.S., Rutgers Business School's Master of Quantitative Finance program (MQF) most recent cohort was 93% employed three months after graduation at an average starting base salary of $85, 800.  Graduates of the program have begun careers with leading corporations around the world, including Morgan Stanley, Bank of America, J.P. Morgan, Citigroup, HSBC, UBS, and Bloomberg, to name a few. 
"I am very happy that our MQF Program has been selected to be included in this elite group for the past many years," said Professor Yangru Wu, director of the MQF program at Rutgers Business School. "QuantNet provides the most comprehensive rankings of quant finance-related programs in North America. It is a very important platform for industry professionals, alumni and students to exchange information. Many students have told me that the QuantNet ranking is a key parameter in their decision making. Our strong faculty with a flexible curriculum, our excellent career service, and our proximity to New York City, the world financial center, are major attractions to the applicants."
About Rutgers Business School's MQF program, alumni have said: "Ronnee Ades was the greatest help, my key mentor.  From class selection to career path, Ronnee always went above and beyond to help and guide us." And "I chose Rutgers Business School for the range and diversity of the curriculum."
Ronnee Ades, lecturer; director of Career Management, Master of Quantitative Finance program said: "I think it is important to be clear that we know students around the world are using the QuantNet rankings for determining where to apply.  From our surveys the students and alumni tell us that QuantNet and the internet are key factor in making these decisions.  Also, for RBS, proximity to NYC plays a big part.  We have been working hard to distinguish ourselves from the other programs by making Career Management an important component of the total curriculum.  This emphasis has enhanced our Program and strengthened the job readiness of our students."
The 2019 QuantNet ranking of Financial Engineering, Quantitative Finance MA programs in the U.S. provides detailed information on placement and admission statistics from top programs the region, making it uniquely valuable to the quant finance community at large.
-Sean Ireland
Press: For all media inquiries see our Media Kit