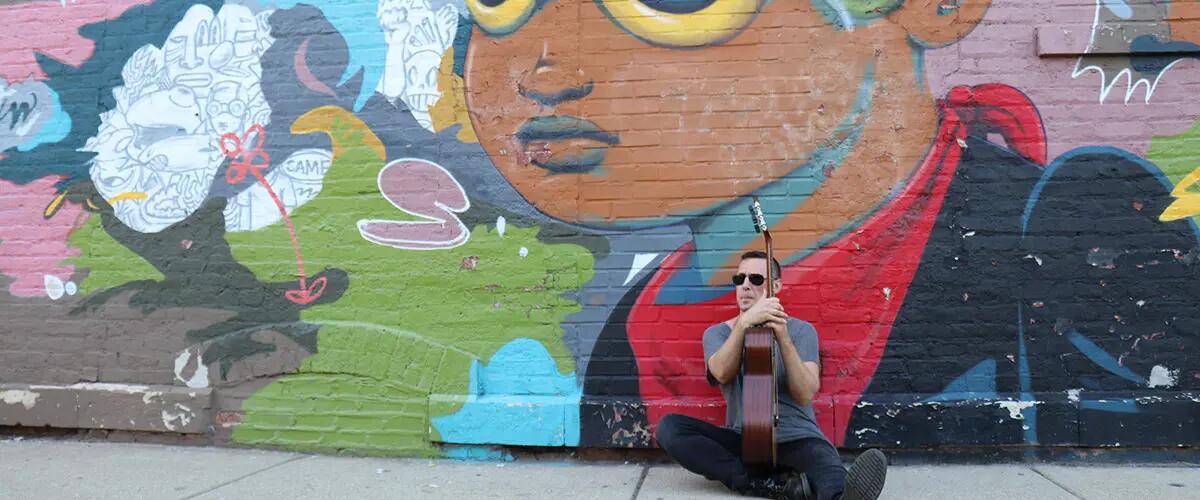 Rutgers MBA Program offers Midwest native a chance for new career in the New York City area
Rutgers checked all the boxes for reputation, location and strengths in healthcare, pharma, and biotech
Midway through his first year in the Rutgers Full Time MBA Program, Thomas Parker realized some of the advantages of having relocated to the East Coast to earn his MBA.
A native of Wisconsin, Parker was living in Chicago and working as a language consultant and German translator when he decided he wanted to put his people skills to use in a new field: marketing.
"I knew I wanted to go to business school. I knew I wanted to be in the New York City area," Parker said. "Rutgers really checked off all the boxes for reputation, location and the strengths I was interested in."
Parker accepted an offer to work at Johnson & Johnson's Janssen subsidiary. The offer placed him in a leadership development program, something that was part of his goal as an MBA.
Parker studied international studies and German as an undergraduate at the University of Wisconsin-Whitewater. In 2009, he moved to Germany to do a master's program. When he returned to the U.S., he settled in Milwaukee where he spent five years working as a language consultant. It wasn't until the start of the COVID-19 pandemic that Parker realized how consumed he had become with his job, and the pandemic pause gave him a chance to reflect on his career. That's when he decided to apply to MBA programs.
After considering some online MBAs and weighing an acceptance from Johns Hopkins, he decided on the Rutgers Full-Time MBA Program. Ranked the No. 1 Public MBA in the Northeast by Financial Times (2022), Rutgers Business School has a reputation for a strong return on investment and extensive connections with the world's top global companies in the New York City area. Learn more about the Rutgers Full-Time MBA program.
"There's a lot this program offers. It's worked out so well. It's really paid off." - Rutgers MBA student Thomas Parker
In the Midwest, the Wisconsin School of Business is venerated, but Parker was interested in using his MBA as a springboard to work and live on the East Coast.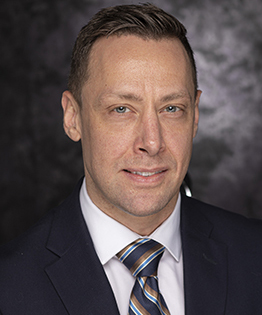 "As I expressed during my initial interview with Rutgers Business School, to my mind, it was almost as if I were attending UW-Madison but 10 miles outside of New York City."
He relocated to West Orange, a 12-minute drive from Rutgers Business School and plunged into an intense, first semester of accounting, supply chain, finance, and marketing classes. "It was a huge challenge. After you do something like that, your confidence skyrockets," Parker said of the first semester.
But he accomplished more than classwork. He served as captain of a team of Rutgers MBAs that won first place in the Tepper School of Business International Case competition. Working with the Office of Career Management, he did a series of mock interviews to refine his ability to talk about himself and answer questions. "They weren't easy," he said.
He also attended company presentations, where he learned about opportunities like the one offered to him by Janssen. "I knew that the school's reputation would mean that many great companies would be recruiting on campus," he said. "I was proven right."
Rutgers MBA program is recognized as one of the top business schools in the world for healthcare, pharma, and biotech according to Find-MBA.com.
Parker said when he drives to campus from his apartment, there's a stretch along the Garden State Parkway where he catches a glimpse of New York City. "The sight of New York City off in the distance was a cool little moment each morning on my way to class," he said. "It never got old." The proximity to New York is just part of the Rutgers experience though.
"There's a lot this program offers," Parker said. "It's worked out so well. It's really paid off so far."
Press: For all media inquiries see our Media Kit