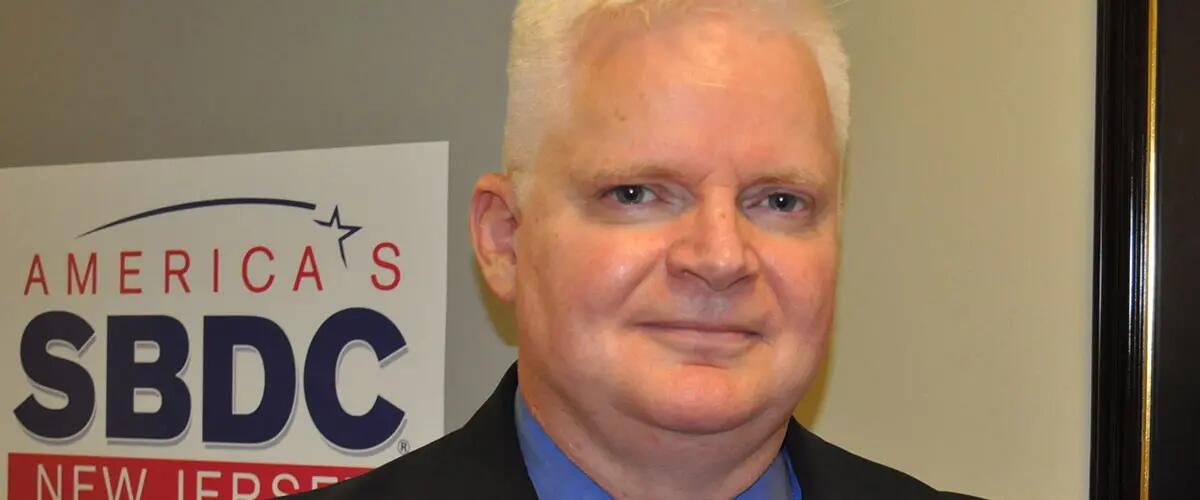 Rutgers MBA proved to be a valuable credential for Army officer in Iraq
Alumnus was known as "that Rutgers MBA" during the U.S. Army's intense mission to rebuild Sadr City
Gene Spillane was 43, white-haired, and more than half way through his Rutgers Part-Time MBA when he was deployed to Iraq in early 2008.
Months after his arrival, U.S.-backed Iraqi forces defeated the Mahdi Army and took control of Sadr City, where years of intense fighting had killed thousands of civilians and devastated schools, businesses and vital infrastructure.
Spillane, an Army officer who had made a career in commercial banking and was re-activated after 9-11, was put in charge of a team at the heart of the U.S. Army's plan to rebuild Sadr City.
"General Petraeus wanted to ensure a lasting peace," Spillane said, explaining the mission. "If the schools re-opened, if the water and electricity worked, the U.S. believed it would bring about a sense of normalcy."
As his brigade's deputy civil military affairs officer, he was responsible for overseeing a team of seven project purchase officers. He supervised the negotiations, management and the closings of more than 350 service contracts and more than 900 micro grants that were used to supply electrical micro stations, re-establish businesses, build roads, re-open schools and create jobs.
"Our brigade purposely immersed itself among the people of Sadr City, which was devastated once the heavy fighting subsided," Spillane said. "We were really trying to rebuild its shattered economy as quickly as possible."
Spillane worked 20 hour days and ran each night to clear his head. The job required more than a knowledge of finance. Spillane had learned Arabic, but he also had to learn Muslim culture. Working closely with the mukhtars – the leaders of the city's neighborhoods – was essential. "Nothing got done without the local mukhtar's approval. It was like dealing with the patriarch of a family who was also the mayor," he said.
Spillane drew on his experience in banking as well as the skills he had learned in his MBA classes. "Rutgers makes us adept problem solvers," he said, "and enables us to be forward thinking and pragmatic."
But the fact that he was in the Rutgers MBA program also gave him an incredible credential.
When he arrived at the John F. Kennedy Warfare School at Fort Bragg, Spillane looked older than many of the high-ranking officers. When he was introduced, it would often be followed by: "This is that Rutgers MBA I told you about."
It also happened when he was in Iraq, requesting funds for one of the hundreds of micro-grants that would be used to repair water treatment plants or rebuild medical clinics. He became known as "that Rutgers MBA guy."
His association with the Rutgers MBA program, he said, became "a very powerful factor in accomplishing my mission."
 
"Rutgers makes us adept problem solvers and enables us to be forward thinking and pragmatic."
 
Sadr City's vulnerability didn't lessen even as the economy was rekindled and services were slowly restored. Stability, the presence of the U.S., and even a sense of collaboration between the U.S and Iraq, caused anti-coalition forces to find new ways to disrupt the reconstruction efforts.
"It wasn't a comfortable life," Spillane said.
The threat of improvised explosive devices was ubiquitous. At times, Spillane and his team had bounties on their heads, and meetings could be cancelled abruptly if an intelligence officer or a trusted interpreter advised against it.
During his service in Iraq, Spillane turned 44. He also became a father. When the Red Cross notified him that his pregnant wife's condition had deteriorated, threatening the health of both her and their twin daughters, he was sent home to be with them.
Meanwhile, his colleagues were continuing their work, which included weekly meetings with the Sadr City Honor Council. He and his team always assembled along a wall in front of a large map. As they gathered in their usual spot before the start of the meeting one day during Spillane's trip to the U.S., an improvised explosive device, planted behind the map detonated. Four of his close friends – "brilliant, smart, wonderful people" – died.
In 2009, Spillane finished his service and returned to the U.S. The banking industry was still recovering from the effects of 2008 Financial Crisis. Spillane returned to his commercial banking career, but for only a brief time. "It was a fulfilling career before I left," Spillane said of his commercial banking work, "but after such a transformative experience (in Iraq) I felt the need to change my life's work."
He began working as a civilian Army contract specialist at the Picatinny Arsenal in Morris County where he ensured that contracts and purchases complied with federal acquisition regulations. "The work was much more fulfilling as I was supporting my friends who were still actively serving in the Army," Spillane said.
The work also gave him the flexibility to complete his MBA studies. He didn't continue his studies in finance though. He changed his focus, opting to concentrate on international business based on his experience in Iraq.
While he was still completing his MBA, he spotted an interesting job posting with the Small Business Administration. He applied and got the job as a lender relations specialist just before he graduated. In the job, he works with former banking colleagues to help them structure loans to entrepreneurs. He also works with entrepreneurs who are trying to grow their businesses and veterans who are starting businesses.
"Every day I can solve problems and I find that to be a profoundly satisfying experience," he said. "Rutgers has given me a very effective tool box in which to help people who drive the economy in New Jersey."
In his work, Spillane often encounters representatives from the Small Business Development Centers across the state."Eugene is always armed with a smile and ready to lend a helping hand," said Brenda Hopper, state director and chief executive officer of the New Jersey Small Business Development Centers. "He continuously works to help small business owners prosper, especially veterans. We truly value our relationship with him."
Spillane said he is moved by the business people he meets. "There are all of these beautiful business ideas that I encounter every day," he said. "I meet entrepreneurs that have gone through thick and thin and family businesses that have endured for generations. You can get really inspired."
After he completed college, Spillane did a tour in the Army, following in the footsteps of his father and other family members who served in the military. Like other Americans, he felt a surge of patriotism after the terrorist attacks on the U.S. in 2001. He contacted the Army and volunteered to mobilize if he was needed.
"I just did what my family has done for generations," he said, "Quietly serve."
 - Susan Todd
Press: For all media inquiries see our Media Kit