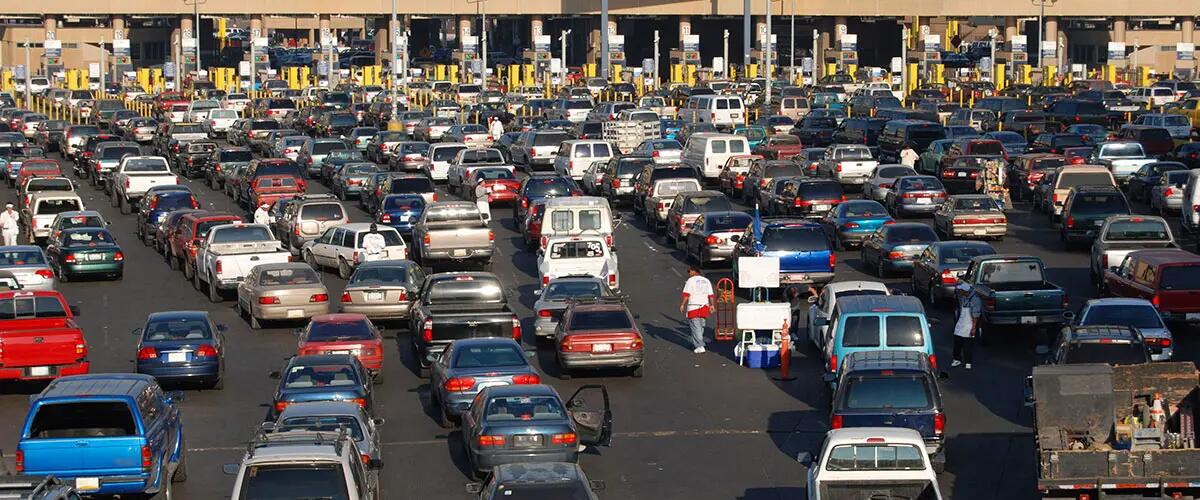 Rutgers professor's research may hold key to less congested U.S. border crossings
U.S. Department of Homeland Security funds supply chain management professor's work
The Department of Homeland Security is funding a Rutgers Business School professor's work to develop new ways of managing congestion at busy U.S. border crossing points and reducing delays that can prove costly to businesses.
Benjamin Melamed, a distinguished professor of supply chain management with expertise in modeling, stochastic processes and simulation, is leading the research project as principal investigator. His team includes Weiwei Chen, an assistant professor of supply chain management, and Mingfei Teng, a doctoral student at the Rutgers Business School – Newark and New Brunswick.
The project involves devising a simulation modeling methodology and a suite of detailed simulation models of both pedestrian and vehicular traffic moving through busy ports-of-entry on the borders of El Paso, Detroit and San Ysidro, near San Diego.
The Department of Homeland Security's interest is reflected in the funding awarded to Melamed for his work. The initial phase of the grant was approved at $159,800 effective Jan. 16 and may be extended for up to five years with a total budget of nearly $1.5 million.
Operating decisions at the ports-of-entry are currently made in an ad-hoc manner based primarily on observed traffic conditions. Melamed's proposed suite of model-based decision-support systems would allow directors at the border crossings to make more informed decisions in reaction to and in anticipation of heavy traffic and congestion.
The model-based decision support systems will complement an existing empirical methodology of measuring waiting times at the ports-of-entry. It will be capable of answering "what if" questions, making it a planning tool to assess the performance impact of adding new lanes, additional inspection facilities and personnel as well as to assess the impact of a surge of traffic in the event of a natural disaster or terrorist event.
Melamed said that while the Department of Homeland Security is responsible for ensuring that pedestrians and vehicles crossing into the U.S. are not carrying contraband, the inspections have to be done without jeopardizing supply chains and impeding commerce.
"It's the Department of Homeland Security's objective to find the best possible compromise between carrying out the inspection of vehicles and making sure that it happens with minimal delay and inconvenience commensurate with proper security," he said.
Professor Chen said there are also environmental and financial benefits to making traffic flow more efficiently through the ports-of-entry. "We want to develop a decision tool and derive practical implications that will be meaningful to the DHS," he said.
-Susan Todd
Press: For all media inquiries see our Media Kit