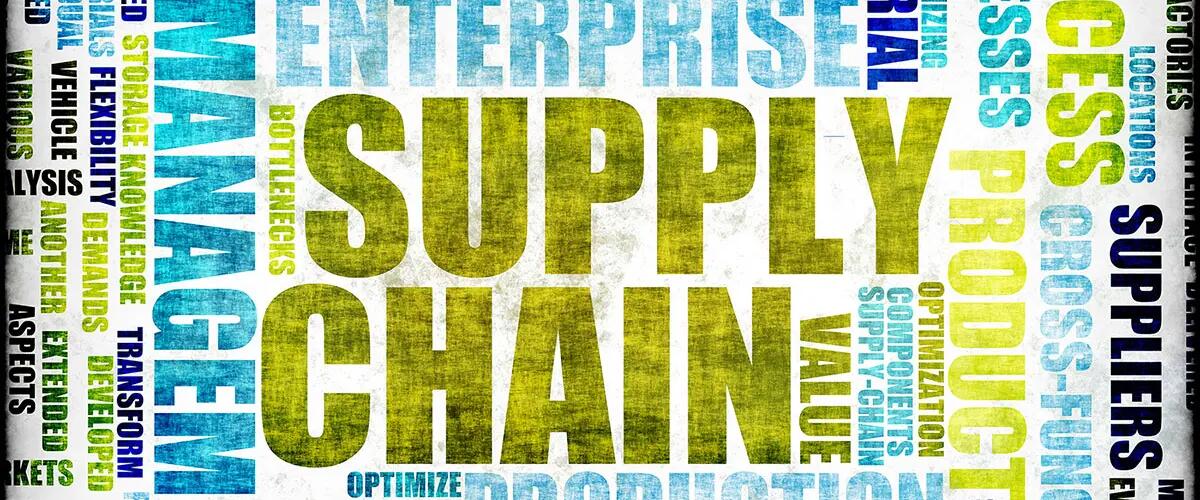 Scholarship supports students with ambitions of careers in supply chain
The ISM Pharmaceutical Forum Supply Chain Management Scholarship helps promising students succeed with its $125,000 endowed scholarship fund
The ISM Pharmaceutical Forum Supply Chain Management Endowed Scholarship was created in 2009 for students at Rutgers Business School to help build the future of supply management and increase the number of students in the area, one of the forum's most paramount goals. Rutgers Business School was chosen because of the caliber of its program.
ISM (Institute for Supply Management) Forums are comprised of members who are employed in a specific sector and come together for the sole purpose of exchanging information and ideas about supply management in that sector. ISM Pharmaceutical Forum membership is comprised of members having supply management responsibility within the pharmaceutical and biotech industry, who joined together to raise funds for the scholarship.
The ISM Pharmaceutical Forum Supply Chain Management Scholarship is awarded to full-time undergraduate or graduate students based on academic merit, and may be renewed. Two Rutgers Business School students have received the scholarship, Chibuzo E. Anyanwu, a Class of 2018 graduate who received the scholarship twice, and Diana S. Harriman, who graduated summa cum laude in 2016.
Both recipients were supply chain management and marketing majors. A third scholarship recipient will be selected for the Spring 2019 semester.
Anyanwu currently works as a global surgery customer support services associate at Johnson & Johnson, where she uses process improvement initiatives and project management tools in collaboration with healthcare and pharmaceutical industry partners, resulting in added value to the well-being of patients. While at RBS, she interned at J&J as an enterprise facilities management COE business ops intern. In addition, she was a sustainability intern at Hackensack University Medical Center and worked as a registered pharmacy technician at CVS Health. Anyanwu also served as a student ambassador for the National Black Child Development Institute, and volunteered for Bridges Outreach, Inc. and The Valerie Fund. She is fluent in three languages: English, Igbo, and Spanish.
Harriman is a global procurement analyst at Pfizer. "This scholarship reinforced my appreciation of ISM's effort to reach out to students and contribute to their education, both financially and with experiences that will help their professional endeavors," Harriman said. "I look forward to being able to give back as a professional."
Joseph Shatynski, CPSM, C.P.M., P.E., head of Strategic Business Services and senior director of Finance for Daiichi Sankyo, Inc. and recent past chair of the ISM Pharmaceutical Forum, said the forum is looking to expand the scholarship endowment beyond monetary support. They are currently exploring other ways to enrich students, including a pilot program at Rutgers involving roundtable discussions and possible classroom visits.
"Our ISM Pharmaceutical Forum members had and continue to have a vision to fundraise and subsequently endow supply chain scholarships in perpetuity at select universities that have supply chain programs," Shatynski said. "It is our way to invest in and encourage the students who will become the future leaders of our profession."
"Our ISM Pharmaceutical Forum members have been very impressed with the engagement of the Rutgers supply chain students and their passion to pursue excellence," he said. "To date, our ISM Pharmaceutical Forum has donated $125,000 to the ISM Pharmaceutical Forum Supply Chain Management Endowed Scholarship at Rutgers."   
Supply chain management has become a popular, sought-after major on undergraduate campuses. Supply chain undergraduate placement rates are between 85 percent to 100 percent and, in many cases, graduates are accepting higher starting salaries than finance and accounting majors. According to the Bureau of Labor Statistics, supply chain management is projected to continue as one of the fastest growing industries for jobs over the next 10 years.
Rutgers has been on the forefront of this trend, and now has one of the leading undergraduate and graduate supply chain management programs in the country. Supply chain is now the most popular undergraduate major at Rutgers Business School.  There were 835 students from the New Brunswick and Newark campuses majoring in supply chain management in the fall 2018 semester, up 15 percent from 2017. Students are drawn to the field because of bright career prospects and attractive starting salaries. Nearly 100 percent of supply chain management juniors at the school obtain a summer co-op or internship, and more than 95 percent of graduating seniors secure jobs three months out of school.
Rutgers Business School first moved into the field back in 2000 with a supply chain major certificate program for MBA students, and a year later made it into an MBA concentration, said Lei Lei, dean of Rutgers Business School – Newark and New Brunswick and the founding director of the Rutgers Center for Supply Chain Management. The program quickly became one of the largest MBA concentrations, and was such a success that the school decided to introduce an undergraduate supply chain program in 2009 and an undergraduate major in 2010, Lei said. The Supply Chain Management Department is led by associate professor Lian Qi.
In Best College Reviews 2018, Rutgers is ranked ninth in the top 20 online programs offering an online master's degree in Supply Chain Management.
Graphic Illustration credit: Thinkstock
Press: For all media inquiries see our Media Kit