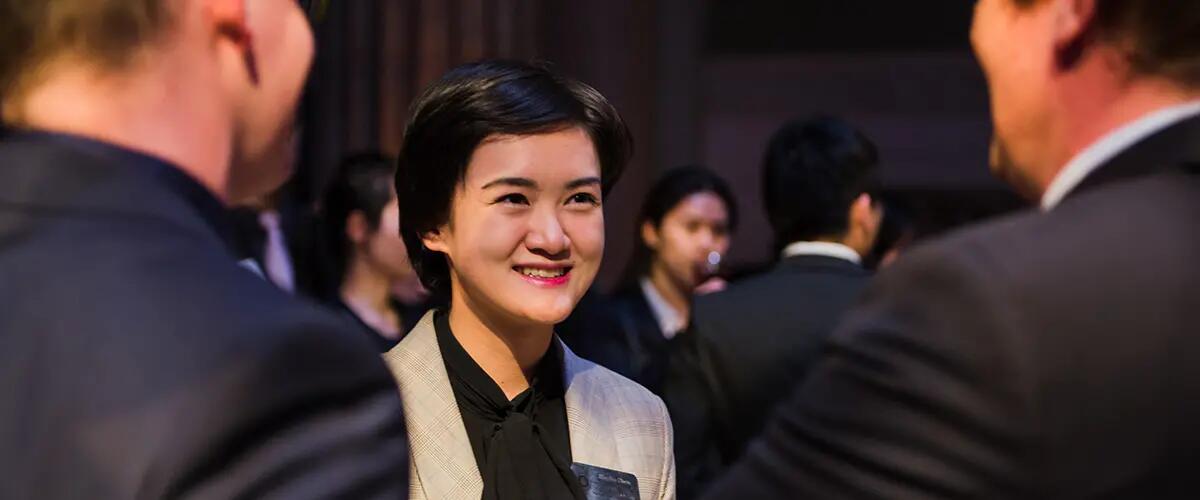 Three reasons a Rutgers Masters of Quantitative Finance makes sense if you're a wiz at math, finance or economics
Master the skills and make the connections that can lead to exciting career options in a growing field
There was nothing cool about being a nerd until quants came along. 
At Rutgers Business School, we've helped to foster the coolness factor by graduating hundreds of students from our highly ranked Master of Quantitative Finance program and helping them to get jobs in companies from New York City to Shanghai.
Quants are helping businesses to navigate risk, make better decisions and identify opportunities. It's never been a better time to be someone with an aptitude for technical details and numbers.
The Master of Quantitative Finance isn't only for people who have studied math or finance.  Have an undergraduate degree in engineering or economics? This specialty master's program will supplement your knowledge and marketability.
Interested in being a quant? Here are three reasons the Master of Quantitative Finance at Rutgers is the program to help turn your talent into a successful career. 
Quality curriculum
The faculty works with industry experts to develop a high-quality, relevant curriculum. The collaboration allows students to learn the theory as well as the practical application of their classroom work. Another advantage of the program is Rutgers Business School's ability to collaborate with math, finance and engineering programs across Rutgers University as well as neighboring institutions like NJIT. The cross over gives students the ability to round out core studies with electives that span a spectrum of specialty topics like computer science.
Connections and career paths
The program has a director of career management with a passion for making connections between students and working professionals in fields where quants are in demand. MQF students attend industry events and benefit from guest speakers in their career management classes to learn about career options as well as real-world challenges in the financial markets.
The career management director's goal is to impart knowledge of current events combined with intense coaching in resume writing and interview skills to ensure students are job ready. Students also benefit from attending events that give them access to a rich network of Rutgers alumni and industry practitioners on Wall Street.  
Emphasis on experience
Classroom learning is always richer when it can be applied to real-world situations. Rutgers MQF students participate in many international competitions to put their skills to the test in events that mock real-world environments. Students compete in such things as trading ETFs and futures, creating portfolios and analyzing risk.
An experiential learning class also allows select students in the MQF program to get hands-on experience in the field before they graduate. As part of a semester-long project, students can work with a company to help solve an actual problem the business is facing.
Press: For all media inquiries see our Media Kit