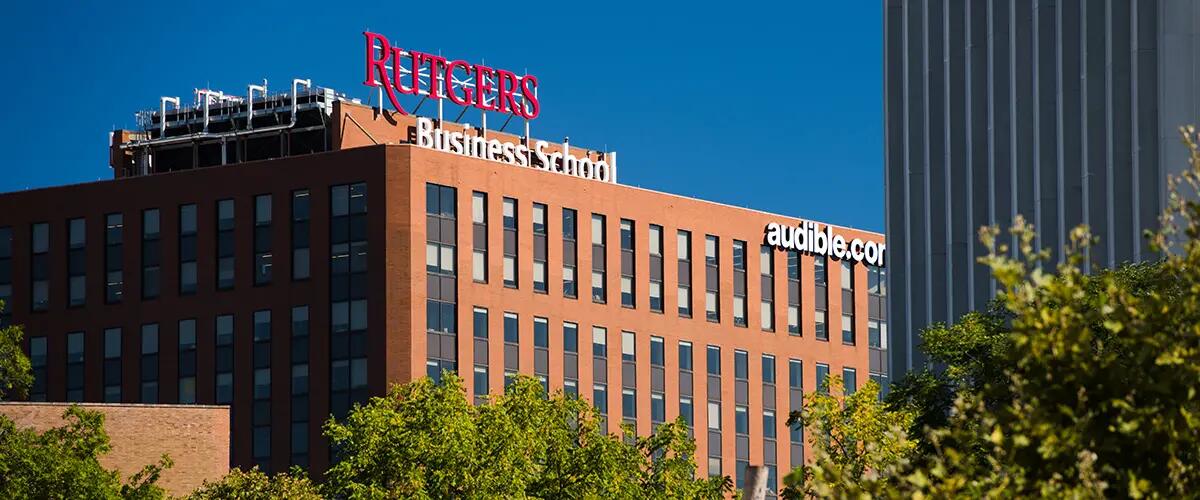 Top 15 ranking for Supply Chain Management & Marketing Sciences department at Rutgers Business School
Newly established department bridges gap between academia, business
The department of Supply Chain Management and Marketing Sciences (SCMMS) at Rutgers Business School (RBS) was recognized as a top 15 program in a report issued by AMR Research Inc. which assessed leading U.S.-based university supply chain programs in 2009. In the report which looked to match industry needs with a university program's capability to deliver the quality and quantity of supply chain management professionals, Rutgers Business School was ranked 8th in "depth of program" and 10th in "industry value." Overall the strength of SCMMS's program was ranked 11th, comparing similarly to programs at Syracuse University and the University of Michigan.
The research cited Rutgers Business School as one of the bright spots in the next tier of programs after the top five, "Rutgers University is another growing program, with an undergraduate program being added this summer to build upon a strong group of professors." The report also highlighted the strength of RBS's research in risk management and sustainability.
One of the keys to the department's success is the high regard the industry has for professor Lei Lei, PhD, chair of the Department of Supply Chain Management and Marketing Sciences. "Professor Lei has developed a vision for the supply-chain management program that drives a high level of competency, generates employment success for the students, impactful results for the hiring companies and builds upon the reputation of Rutgers University," said Roy Anderson, vice president of Global Procurement at MetLife.
"In addition to being a supply chain subject matter expert, Professor Lei is a consummate professional and a leader who is well respected by students, academics, administrators and business professionals in every interaction," added William D. McLaury, CPIM, Executive Director, North American Pharma Supply Chain, Novartis Pharmaceuticals Corporation. "She is one of the main reasons that Novartis Pharmaceuticals continues to actively support the RBS Center for Supply Chain Management."
As the results of AMR Research's study demonstrated, RBS is becoming a nationally ranked, top-rated supply chain department. "We are accomplishing this goal through our excellence and unique strength in world-class research, innovative teaching, and high quality service in supply chain management to client companies and industry," said Rutgers Business School Dean Michael R. Cooper, PhD. "The new Supply Chain Management and Marketing Sciences department plays an important role in delivering to students the business, science, and technology credentials demanded by today's leading corporate employers," added Cooper.
Companies are taking notice, recruiting more RBS graduates for jobs in supply chain management. According to AMR Research on the top recruited graduate programs, RBS tied for 6th. The undergraduate program starts in the fall 2009 semester.
Excellence in industry collaboration
The newly established SCMMS department exemplifies the mutual advantage of collaboration between RBS, private companies, and public entities that bridges the gap between academic and business practices. Rutgers SCMMS is conveniently located in the middle of the nation's major air, sea, and rail transportation hubs. Nationally recognized as a leader in industry collaboration, the SCMMS department fills a crucial need for businesses competing in a global economy that face rising logistics, outsourcing, and security challenges. This collaboration is helping companies with complex logistics to succeed by improving efficiencies and effectiveness in the end-to-end supply chain cycle.
SCMMS's mission is threefold. First, to disseminate knowledge through leading edge research in three focused areas:
Supply Chain Optimization
Global Procurement Sourcing
Marketing Science that interfaces with the Supply Chain and the business
The second goal is to excel in classroom teaching of comprehensive and well-rounded programs, which offer high-quality education that focuses on end-to-end Supply Chain Management and balances both theory and practice.
Third, to continue to link industry through close collaboration with industry and government, with the goal of bridging the gap between academic and business practices, and creating new synergies across disciplines that promote economic development and drive leading-edge research teaching.
The Supply Chain Management and Marketing Sciences department already cooperates with important global companies.
Corporate Partners:
AstraZeneca
Bayer HealthCare
Becton, Dickinson & Company
Bristol-Myers Squibb
Colgate-Palmolive
Deloitte Consulting
Exelon Corporation
Hoffmann-La Roche
ITOCHU International
J. Crew
Johnson & Johnson
Merck & Co., Inc.
MetLife
Novartis Pharmaceuticals
Panasonic
PSEG
Sciele Pharma
Press: For all media inquiries see our Media Kit