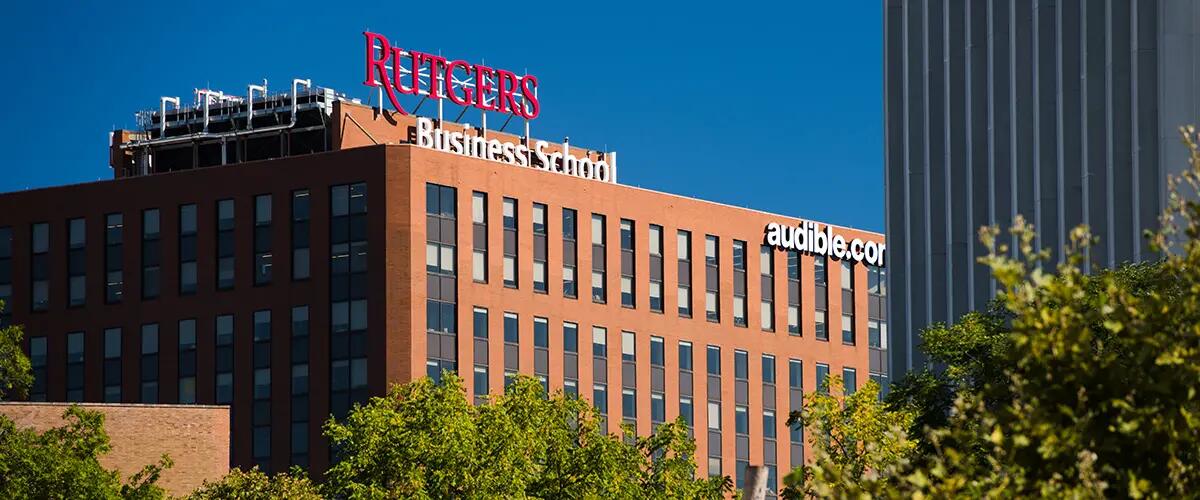 U.S. News & World Report spotlights job placement of full-time Rutgers MBA students in latest ranking
#1 Public MBA Program in New York Metropolitan Area
Rutgers Business School's successful track record of placing MBA students in jobs three months after graduation earned it a ranking among the top 20 business schools in the country for post-graduation employment, according to U.S. News & World Report.
The ranking reflects the success of the MBA Office of Career Management's efforts to help students land full-time jobs within 90 days of graduation. In 2012, 93 percent of the students in the Traditional Full-Time MBA program were employed within the 90-day, post-graduation period. Rutgers Business School landed at No. 18 for post-graduation employment in U.S. News & World Report's latest ranking of top business schools in the U.S. 
For the first time, U.S. News & World Report recognized the Supply Chain Management MBA concentration at Rutgers by ranking it No. 20 in the nation this year.
Rutgers Business School's MBA program also received a more favorable assessment by its peers after years of remaining unchanged. The improvement was attributed to RBS's efforts to better familiarize other MBA directors and business school deans with Rutgers.
The assessment, which is a component of U.S. News & World Report's overall ranking, is based on the results of a survey completed by MBA directors and deans from schools across the country.
Dr. Sharon Lydon, executive director of the MBA Program, described the jump in the peer assessment as "significant."
"Our primary focus has been on consistently delivering a superlative MBA program – I am glad to see that the new rankings reflect that," Lydon said. "More is still to come."
Dean Vera, assistant dean and director of career management, said the success of Supply Chain Management as well as the strength of the Pharmaceutical Management program is bringing more recognition to Rutgers.  That recognition ultimately attracts an increasing number of students – applications for the Traditional Full-Time MBA have risen 48 percent since 2009 – as well as recruiters who are looking for new talent among the MBA graduates.
"We are reaping the fruits of the last six years, building a brand that speaks to quality students," Vera said.  "We have a strong reputation in every industry in New Jersey."
Vera said the office of career management works closely with students during the two-year MBA program to ensure they are competitive candidates for summer internships as well as full-time jobs at graduation time.
"We believe we set the bar high," Vera said.
U.S. News & World Report's overall listing of business schools in the U.S. ranked Rutgers No. 61 out of 140 institutions.  The ranking secures Rutgers Business School's standing as the No. 1 public  MBA Program in the New York Metropolitan area.
-Susan Todd
Press: For all media inquiries see our Media Kit