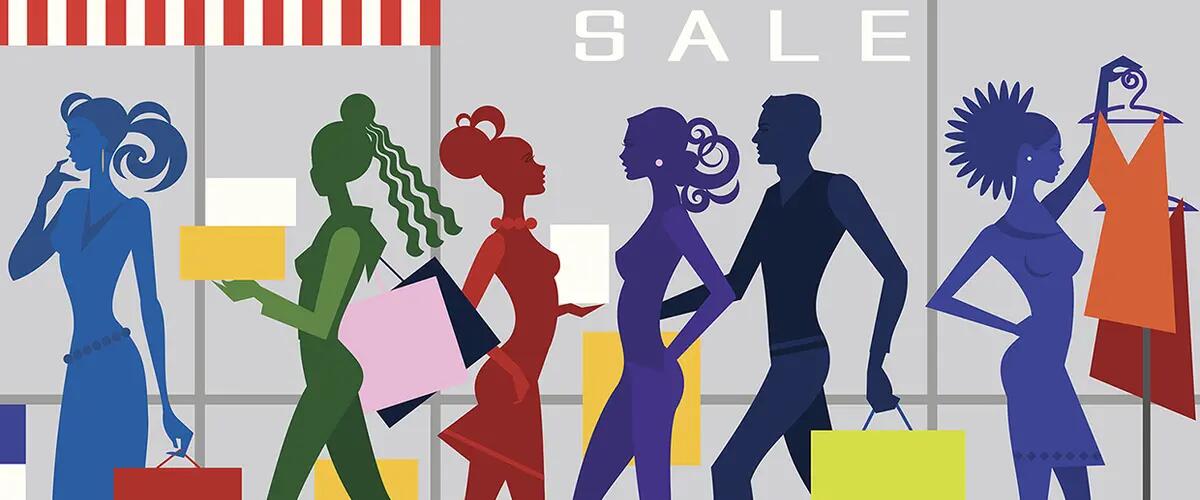 Weaving together essentials for success in the fashion industry
Rutgers Business School's unique graduate program offers creatives and business professionals an opportunity to gain new skills for careers in fashion.
Sarah Jacobson was researching MBA programs when she came across an advertisement for Rutgers Business School's Master in Business of Fashion.
The program suited her perfectly.
"Going back for an MBA was always something I had in my mind that I wanted to do," said Jacobson, a 43-year-old mother of two. "Business of fashion is like an MBA program with a focus on fashion. It's the only program like it outside Paris or Italy."
The new graduate program at Rutgers is attracting business professionals and boutique owners as well as students with family ties to manufacturing operations that work with apparel designers. Jacobson's own work experience includes brushes with the fashion industry.
After college, she spent seven years working for Lilly Pulitzer whose colorful shift dress was the start of a fashion line that includes bright and splashy Palm Springs-inspired resort and beach wear. Jacobson worked in sales, but the company's relaunch also gave her the opportunity to dabble in design and public relations.
After her daughter was born, Jacobson decided working with wholesalers and department stores and opening Lilly Pulitzer boutiques in an 11-state territory was cutting into her life as a mom. Years later, she spent another 12 months helping a designer she had worked with at Lilly Pulitzer manage and promote a high-end women's fashion line.
Her goal now is to go back to work at a major company in the fashion world, helping to run the business or its brand.
Chances are she could land in a company that's facing challenges. Like other industries, fashion is undergoing changes that often require drastic changes in operations and business models. Trends like fast fashion have put huge demands on production processes and technology like the 3-D printer is revolutionizing manufacturing in the same way sewing machines did decades ago.
"I don't want to go into a broken company and not know how to fix it," she said. "I want to be able to turn something into a success."
Jacobson said the Business of Fashion program is equipping her with skills to do that. She is gaining the same knowledge she would in a traditional MBA program only with a special focus on fashion. She has taken classes in small business finance as well as procurement and brand management. (Classes are held at Rutgers Business School's satellite location in downtown Jersey City.) The course work has included case studies on major retailers like Macy's and field trips to New York City, where students have visited with apparel designers and toured manufacturing facilities. By the end of the program, Jacobson said she will have learned how to make better use of Excel as well as how to do a runway show.
"This program incorporates everything. If forces you to use all parts of your brain and to consider where the fashion industry is going," she said. "I love the way it melds the creative and the logistical parts of the business."
"It's an amazing program," Jacobson said. "I can't wait to see where it takes me."
-Susan Todd
Press: For all media inquiries see our Media Kit