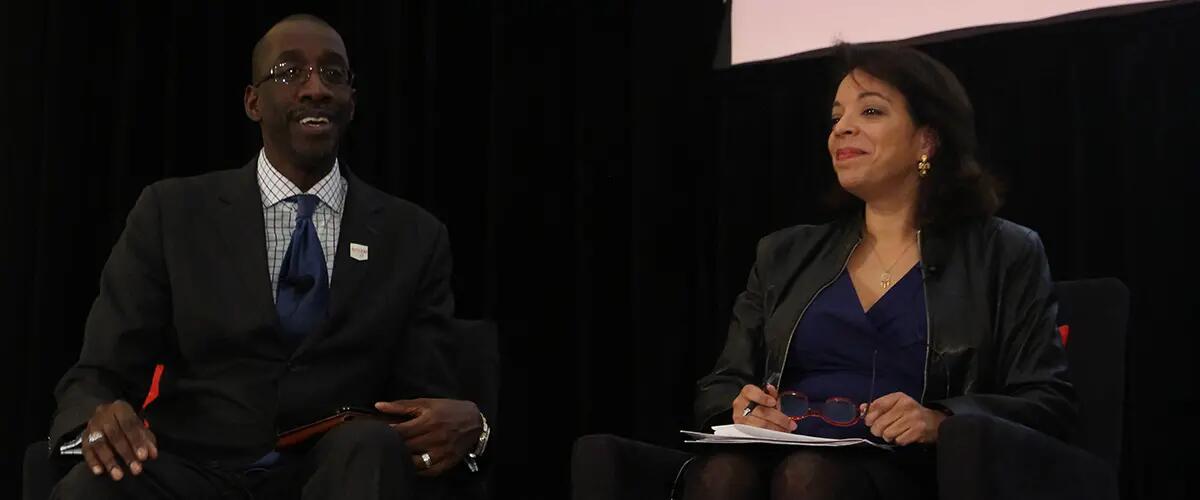 Work begins to spread federal investment among more business owners
Rutgers entrepreneurial centers launch a federally funded campaign to educate minority- and female-owned companies about the business opportunities available through federal research programs.
The Center for Urban Entrepreneurship and Economic Development launched Pipeline to Inclusive Innovation on Dec. 7, an initiative intended to increase the number of minority- and female-owned enterprises engaged in federally funded research and tech commercialization programs.
During a morning-long event, experts explained the importance of making participation more equitable, especially as the nation's demographics change.
While billions of dollars are being distributed to small businesses to help commercialize innovative technologies, only about a quarter of the money is directed to minority and female businesses, according to statistics quoted by experts at the event.
"This is an opportunity to make a contribution to the national economy," said Professor Jeffrey Robinson who is the founding assistant director of The Center for Urban Entrepreneurship and Economic Development at Rutgers Business School.
The Pipeline to Inclusive Innovation is being carried out by CUEED in partnership with the U.S. Department of Commerce's Minority Business Development Agency. CUEED received a $407,688 grant from the agency in October to carry out the awareness-building initiative.
In addition to making businesses aware of the federal programs, CUEED and the MBDA want to provide expert advice and tactical strategies for helping them to make applications. To measure the effectiveness of the campaign, CUEED will compare the outcomes of matched pairs of entrepreneurs - those who go through a boot camp offered as part of the initiative - and other entrepreneurs who do not participate in the boot camp.
CUEED is also working with the Rutgers University Technical Assistance Program and The Collaborative for Technology Entrepreneurship and Commercialization.
"We're not talking about developing new apps," Alejandra Castillo, MBDA's national director, said during a moderated panel discussion with Robinson. "We're talking about development of water filtration systems and better material for construction."
"We're talking about how to leverage this program to solve some of the problems of the world," she said.
-Susan Todd
Press: For all media inquiries see our Media Kit