Greetings from the NJSBDC Middlesex County Regional Director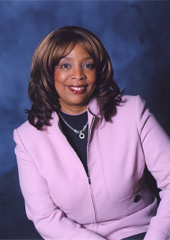 On average, Rutgers University counsels over 1,000 established and start-up businesses and trains approximately 2000 business people with information seminars, roundtables, networking events and hands-on management workshops. Whether you are seeking to start-up a new business, buy an existing business or successfully exit from your firm, business resources are available.  
Clients are assisted in exploring their business development, planning, expansion, or investment, trained instructors and counselor are available to guide your progress.   Financial projections, marketing strategies, global business, government procurement, technology commercialization, and e-commerce, are areas of expertise offered to expand and enhance business.  
Courses, workshops and conferences are designed to give managers, owners, and potential owners the tools to analyze and resolve business problems and to keep abreast of educational, financial, research and international trade developments.
All programs are presented by highly qualified specialists, including government representatives, faculty, business owners, and private consultants.
The NJSBDC network also provides opportunities for students to participate in experiential learning and get first-hand business experience under the supervision of faculty and business professionals. The Rutgers Business School affords businesses the opportunity to further tap into the resources of the Law School Law Clinic and other value-added programs.
Our goals are to ensure that our Clients:
Receives the right service in a timely and professional manner;
Acquire the necessary business skills that will enable them to become self-sufficient entrepreneurs and competent business managers;
Establish sustainable and successful businesses that will enhance their economic quality of life as well as their communities.
Wishing prosperity and success,
Elayne P. McClaine
Regional Director
NJ Small Business Development Center at Rutgers New Brunswick