Members
Alka Agrawal, Board Member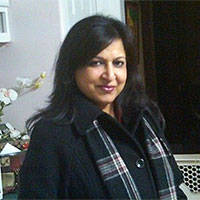 Alka is the owner/COO of EBC Radio. She has been an integral part of creating and growing EBC, the first all Indian commercial radio station in the tristate area, from scratch.  Serving as a team leader in business development, marketing and public relations, she has excelled in building a listener ship to an estimated 500,000 people within the area.   She brought EBC Radio to be recognized by Arbitron rating.   Alka Agrawal has been elected onto the Board of Directors in the Asian Indian Chambers of Commerce for the last 12 years. She is also serving as the Advisory board member of United Way of Central Jersey and SKN Foundation. Her vision is to make sure to pass on Indian culture and heritage to next generations through our EBC radio.
Paul Breitman, MAE., Board Member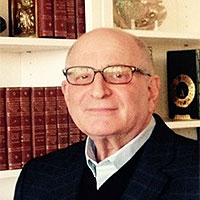 Owner and Executive Management Consultant of Chance Management Advisors, Inc. (CMA). The firm provides client-focused management consulting with an emphasis on process improvement, operational efficiencies, outsourcing and the RFP and contract process, and measuring and assessing outcomes. Throughout his career, Mr. Breitman worked in various financial, managerial, HR and other higher education administration positions at Princeton University and Rutgers State University of New Jersey.
Carla Cefalo, Board Member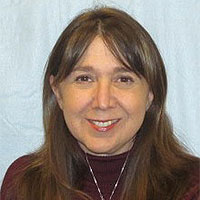 Carla is a Division Head of the Middlesex County Department of Business Development & Education and also a President of Highlands Business Partnership Inc. She has 20 years of senior management experience within state-of-the-art computer technology corporations, small businesses, government, and non-profit organizations. A self-motivated leader with a talent for innovative solutions and consensus building, using demonstrated organizational, communications, and management skills. Talents and accomplishments in the fields of Economic Development, Organizational Development, Non-Profit Management, Marketing, Event Planning, Fundraising and Special Improvement Districts.
Brittany Fedun, Board Member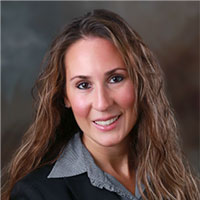 Brittany Fedun is a Manager with Wilkin & Guttenplan, P.C. and specializes in accounting services for closely-held businesses, providing them with audits, reviews, compilations and tax services. In addition, she is involved in several employee benefit plan audits. Prior to joining Wilkin & Guttenplan, P.C., Brittany worked as a staff accountant for one of the Big Four accounting firms where she provided audit and review work for a diverse client base. Brittany is currently the Treasurer for the Middlesex Somerset Chapter of the NJCPA, where her involvement includes planning continuing professional education credits for fellow CPA's. Additionally, Brittany is the founding member of the Ladies Business Development (LBD) networking group. The group strives to connect women in business while supporting local charities at the group's events.
Brittany graduated with a Bachelors and Masters of Science in Accounting from Fairleigh Dickinson University. She continues her education through regular CPE and educational seminars.
Edward Garber, Board Member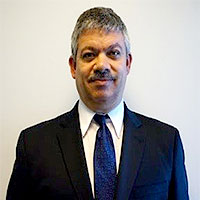 Mr. Garber's specialty is personal and small business tax preparation. Ed has owned a tax practice in Edison since 1994. He has been giving tax seminars "Taxes Made Simple…..and Fun!" at several Chambers of Commerce and on New York Radio. Ed is affiliated with Chambers of Commerce of the State of New Jersey, Middlesex County and townships of Edison. Ed is also an avid supporter of charitable organizations such as Toys for Tots, American Breast Cancer Society and Make a Wish Foundation.
Anthony & Karen High, Board Members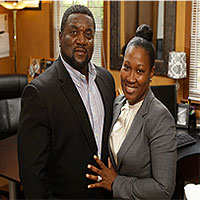 Anthony High, President of Special Ops Security firm, is a retired New Jersey State Senior Corrections Officer who spent nearly 20 years in the business and has received several medals for his heroic participation while on duty. In June of 2006, after being retired for a year, Anthony started Special Ops Security. As president, Anthony is charged with developing the vision and direction of the company. His experience helps individuals grow both personally and professionally, providing them with the tools they need to be successful.
Karen High, Director of Operations, started her career in 1989 in the Insurance industry as a receptionist. During her 22 years in the field she held various positions ranging from Claims Examiner, Commercial Lines Policy Rater, Licensed Insurance Agent, and Personal Lines Underwriter where she developed her risk management skills. As Director of Operations, Karen is responsible for planning, developing, organizing, implementing, directing and evaluating the organization's administration functions and performance.
Reginald Johnson, Board Member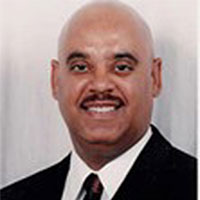 Mr. Johnson is an Agent for the Middlesex County's Prosecutor's Office. He also served as a Director of Programming for the National Conference for Community and Justice (NCCJ), a human relations organization.
Currently, Mr. Johnson is the President of Metuchen- Edison Branch of the National Association for the Advancement of Colored People (NAACP) He also serves as a Chairman of the Middlesex Co. Cultural & Heritage Commission. Reginald co-founded the Middlesex County Alliance for Justice that focuses on domestic needs in the county including housing, education, employment, drug prevention and treatment centers, affirmative action and investigation on police-brutality grievances.
Mr. Johnson has lectured at Rutgers University, Rider College, Widener University, and the National Black MBA Association Conference and Exposition on several topics, including hiring and retaining minority professionals, career planning and race relations.
Suresh U. Kumar, Board Member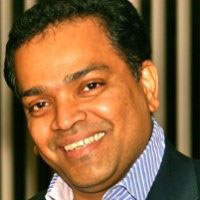 A Deloitte Fast 50 and 5 time INC 500/5000 ranked serial entrepreneur, Suresh Kumar is an engaged-scholar deeply immersed in entrepreneurial practice, research, learning, and policy. Dr. Kumar is the key founder of two high-growth technology startups, both of which he led the successful exits. In 2011, he completed his doctoral degree with a breakthrough research study on patterns of opportunity recognition among high-growth Asian American immigrant entrepreneurs. Suresh completed the Lean Launchpad for Educators Seminar certification conducted by Steve Blank and Jerry Engel at Columbia University in September 2013. Currently, Dr. Kumar serves as Senior Advisor and Member of the Board of 8K Miles Software Services Inc, a fast growing Silicon Valley based Cloud Solutions firm. Thru his newest startup, Universal Venture Works LLC, Dr. Kumar is working with experts in the field of Lean Startups to design and develop customized frameworks for creating sustainable entrepreneurial eco-systems.
Kevin J. Kurdziel, Board Member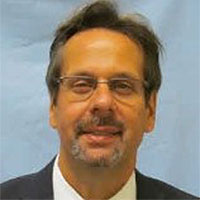 Kevin Kurdziel, Workforce Development Director for Middlesex County, oversees the County's Workforce Investment Board (WIB), designed to provide leadership and direction to mobilize all workforce innovation. Kevin Kurdziel has more than 26 years of experience in social services, workforce development, and prisoner reentry services in both the public and private sectors. He served on Newark Mayor Cory Booker's Prisoner Reentry Planning committee and on the Essex County One Stop Committee. Kevin facilitated workshops for the International Community Corrections Association, and United States Department of Labor, Employment and Training Administration. Kevin is the vice chairman of the Middlesex County Human Services Advisory Council and a member of the Council for Children's Services. In addition, Kevin was a past Chairman of the Finance Committee for the Township of Manalapan, New Jersey. Kevin is a graduate of Medaille College, Buffalo, New York with a Bachelor of Science in Media Communications and Thomas Edison Sate College, Trenton, New Jersey with a Master's of Science, Management.
Elayne P. McClaine, NJSBDC NB Regional Director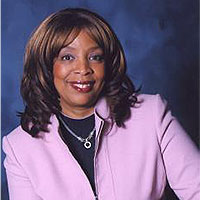 Ms. Elayne P. McClaine is the Regional Director for the New Jersey Small Business Development Center at Rutgers Business School-New Brunswick.  She has previously served as Assistant Director of the Essex County NJSBDC at Newark.  She has provided workshops and seminars such as Business Planning & Strategic Planning; Business Financial Management; Market Research; Strategic Selling; Commercial Valuation; Franchise Growth Plans, Marketing/Business Plan/Business Valuation & Franchising. She is a licensed Broker and certified Business Planning Advisor. Ms. McClaine has an MBA-Finance from Regis University and a BA-Economics from Fordham University.
Gary Minkoff, Board Chair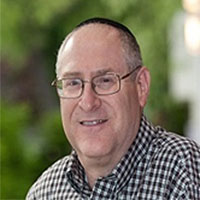 Gary serves as a full-time Instructor of Professional Practice at Rutgers Business School, where he shares extensive experience in 4 key economic sectors: private, not-for-profit, education and public. Gary is co-founder and COO of Pre-D Partners, a startup dietary supplement company; he is also co-founder and principal of BioDev, a life sciences technology strategy, licensing and development company.
Before founding his company, Above & Beyond Marketing, Gary worked as a financial advisor at Smith Barney, later Merrill Lynch, where he provided investment strategy and portfolio management advice. His career in the finance industry started with Citicorp's (now Citigroup) Investment Bank Operations Management Training Program, working in Municipal and Corporate Finance, as well as Sales and Marketing Operations. As a professional consultant, Gary worked with a range of major corporations on large-scale marketing and technology projects. From January 2012-January 2014, Mr. Minkoff served as the Mayor of Highland Park, NJ- a community of 14,000 people. From 2002, he was a member of the Borough Council; his roles included Chairing the Governing Body's Finance, Economic Development and Public Works Committees.
Gary earned his MBA as a Magna Cum Laude graduate of the F.W. Olin Graduate School of Business at Babson College and his undergraduate degree from Rutgers School of Communication and Information.
Parag Nevatia, Board Member

After a successful Commercial Banking and Lending career in the NJ/NY region, Mr. Nevatia started EZ Funding Solutions, LLC with a vision and desire to improve the quality of business credit in the market. Being NAGGL (National Association of Government Guaranteed Lenders – in other words SBA) Certified, he has the advantage of performing a risk analysis, developing creative solutions to overcome obstacles, structuring debt correctly, and then underwriting a loan before presenting it to the RIGHT lender who can finance the project.
Mr. Nevatia provides guidance and counseling in Loan Packaging & Lender Scrutiny.
William Pazmino, Board Member
William Pazmino is an Executive Director of the Regional Business Assistance Center (RBAC). Native to Columbia, he started his professional life as a physician and later made a career switch to the business management. In the United States, William completed MBA, with a concentration in finance, from Rider University. He joined the RBAC as a loan officer in 2003. As he became an Executive Director, Pazmino developed new credit policies while seeking alternative sources of revenue that would assure that RBAC could continue to carry out its mission to provide much needed financing and training programs to small business owners in New Jersey. Mr. Pazmino made a push to get RBAC certified as a CDC and in the middle of 2007 the U.S. Small Business Administration granted RBAC that designation. RBAC has become the largest CDC in NJ – growing a portfolio valued at over 210 million dollars, with over 300 active clients.
Dilip K. Sadh, Board Member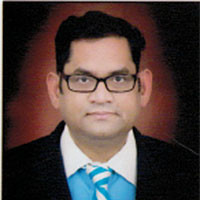 Dilip is the president of Kabeer Consulting Inc. Dilip was an Associate Partner at IBM in the USA and also worked as Sr. Director with Accenture and Capegmini in USA. He has total of 16 years of experience in SAP implementation across the globe. Dilip is a professor at Indiana University of Pennsylvania (IUP) for MBA. He is a chairman of IT panel for MSME appointed by the government of India. He has been a visiting faculty to various universities across the globe like Massachusetts Institute of Technology (MIT), Rutgers's University, North Eastern, IUP, IIT Delhi, and other US and Indian universities. He has written several papers on Supply Chain Management topics and provided business process improvement consulting to more than 400 clients across the globe.
Craig Schlosser, Board Vice-Chair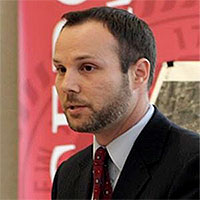 Craig is the Vice President at the Middlesex County Regional Chamber of Commerce and Central Jersey Visitor Bureau.  Prior to the Chamber, Craig worked for 7 years at Coca-Cola in both business development and as a service operations manager handling central/southern New Jersey along with the company's community outreach program (CRS) for Northern Jersey.  He was also employed as an Executive Director for the Parsippany Area Chamber of Commerce and Visitors Center. Craig is also a successful entrepreneur with two businesses. His primary business focuses on management consulting, CRM implementation, training, and strategic initiatives. Craig has been honored as a Who's Who of Non Profit Executives (National) and the Parsippany Area Chamber of Commerce's Community & Economic Development.
Keith Whelan, Board Member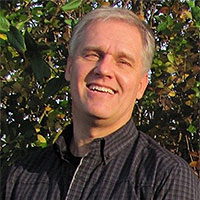 Keith has over 30 years of marketing and business development experience in the financial services industry.  He has taught at Rutgers University, and is founder and owner of an award-winning web-based personal finance business.
Keith's focus is on P&L-related marketing activities such as new customer acquisition, customer retention, new product and market development and direct marketing programs that generate measurable results.  Keith has an MBA in Marketing from Columbia University.  
Mr. Whelan is a Business & Financial Management consultant and instructor of Business Plan Writing Workshop.
Beverly White, Board Member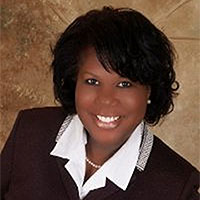 Beverly White is President of the BKW Transformation Group (BKW). BKW Consulting provides consulting solution in strategy, process, technology and organizational change. BKW is located in Piscataway, New Jersey, and has been an SBDC client since 2013. The company delivers solutions in four core competency areas that link and drive success in business operations in support of cost and redundancy reduction and on time delivery. Beverly's past experience include an executive level at Accenture, LLC Consulting, and a global consulting firm. Her career includes architecting and managing multimillion dollar corporate projects for domestic and international clients, including Australia and South Africa. After leaving Accenture, BKW was formed and has been in business for over 10 years. BKW has won awards and have been published in the Huffington Post, and the sustainability analyst report publication, Verdantixin London. BKW was a finalist in the Ernst and Young Winning Women's Program. Beverly has a Master's degree in Business from the University of Arkansas, Fayetteville and is a graduate of the Executive Education Program for business owners at Dartmouth University, in New Hampshire.
Lisa Winkler, Board Member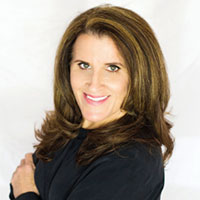 Lisa has over twenty-five years of experience as an account executive, career coach, motivational speaker and talent acquisition professional. Since 2008, she owns D.I.G Invested, LLC, a recruiting firm launched with the goal of successfully partnering large companies and top candidates to achieve individual career and corporate goals for long-term success.  Lisa conducted at Rutgers University Cook College, Big Brothers Big Sisters of Monmouth & Middlesex Counties within their AT & T Corporate program, and the Institute of Food Technology where she is a member since 2006.
Lisa actively participates in the array of organizations such as the Neighborhood Preservation Redevelopment Program Planning Committee for the City of South Amboy, working in partnership with the State of New Jersey Department of Community Affairs, a pilot program to revitalize the Individual Education Plan (IEP) for the State of New Jersey Department of Education, Old Bridge-based non-profit charity Christmas Fund for Needy Children and eWomen Network Central Jersey Chapter.