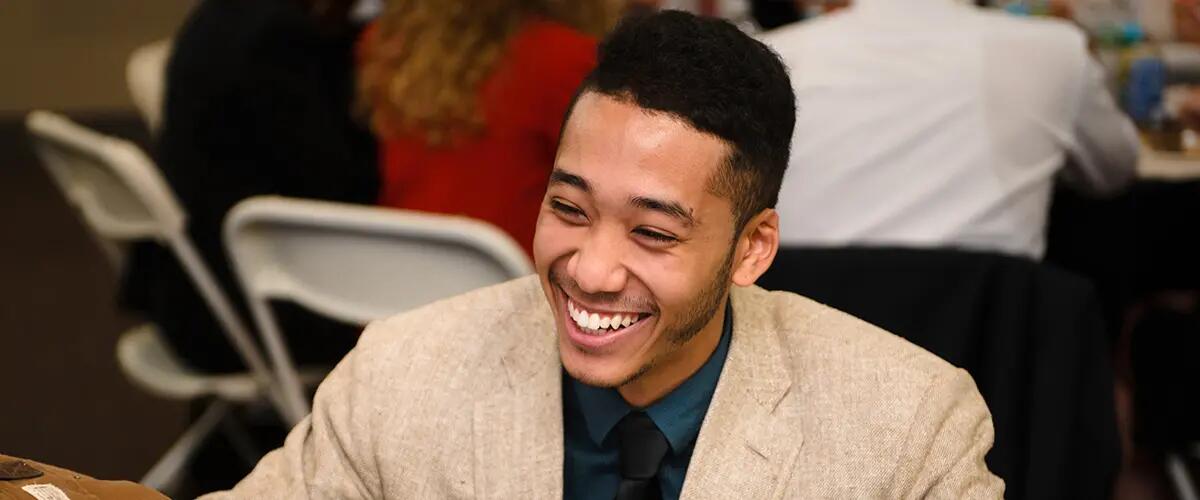 Accelerated MBA Program for Rutgers Undergraduates
Fast Track Your Career
An accelerated MBA Program for Rutgers (BA/BS) Undergraduates
The Accelerated MBA Program for Rutgers Undergraduates is designed specifically for undergraduates who are interested in an accelerated MBA program. This joint-degree program in science, engineering, and business is designed to open up doors to leadership jobs and careers.
Designed specifically for undergraduate science and engineering majors such as:
Biology
Business
Chemistry
Engineering
Environmental Science
Physics
As a student in the Accelerated MBA Program for Rutgers Undergraduate, you can investigate a wide range of professional opportunities in the sciences and business—many of which you may not be aware of. You'll take part in professional development workshops and develop the skills that will give you a running start in your career. 
Students in the program earn their undergraduate degree as well as an MBA from Rutgers Business School, the top-ranked business school in New Jersey. During your first three years, you will follow the typical undergraduate degree track. In the fourth year, you'll begin taking courses toward your MBA. Once you confer your bachelor degree, you will matriculate into the part-time MBA program and complete your MBA in one-and-a-half to two years.
Real-Life Experience
At Rutgers Business School, you will learn from world-renowned professors who bring real-life experience into the classroom, as you gain first-hand business experience through internships, co-ops, team consulting and other special programs, and develop the strategic-thinking and leadership skills to position you for success. Best of all, you will have earned a degree from a school with a national and international reputation for producing highly sought-after graduates, and will have limitless opportunities to benefit from Rutgers Business School's strong corporate partnerships and network of more than 33,000 successful alumni.