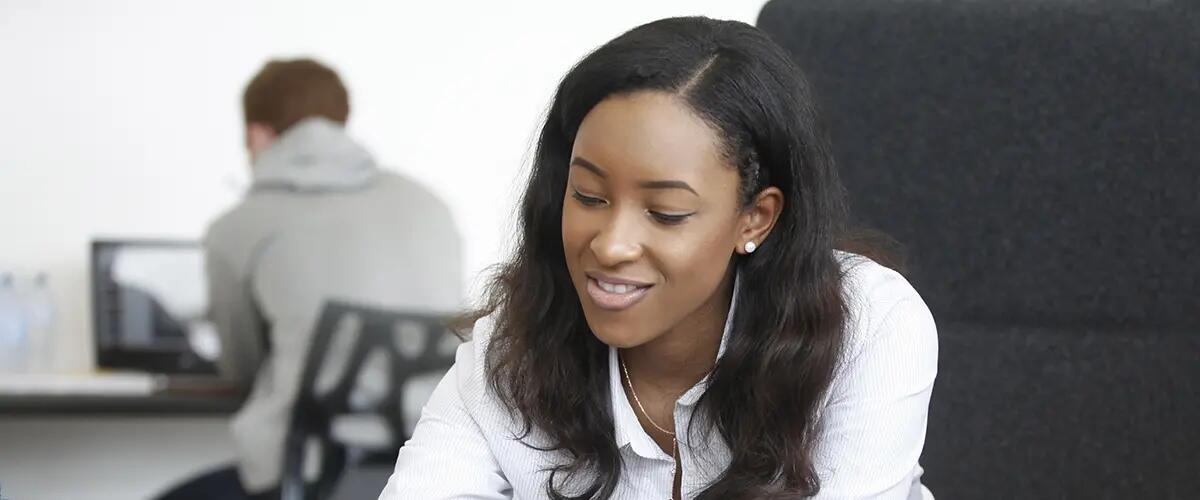 Admissions
Accelerated MBA Program for Rutgers Undergraduates
Who Should Apply?
Admission to the Accelerated MBA Program for Rutgers Undergraduates is competitive and open to students with a proven ability for academic success.
Students in their junior year who meet the requirements may apply for admission into the MBA program during the spring semester only.
Applicant Criteria
Students must meet the following criteria to be considered:
Apply in the spring semester of your junior year by May 1
Applicants are required to submit an essay addressing the two topics below on a single Word document:

Describe your specific career aspirations and your reason for pursuing an MBA (500 words)
How will RBS help you achieve these goals? (250 words)

Maintain a GPA of 3.0 or above
Obtain a GMAT or GRE score
Complete 90 credits by the end of your sixth semester*
Submit a letter confirming your eligibility from your academic dean
Submit 2 letters of recommendation. We would prefer one of these letters to be professional (from an internship or Summer job)
Interview with a member of the MBA admissions team
*Transfer students who have fewer than 30 transferable credits may apply to the Accelerated MBA Program for Rutgers Undergraduates. Students who have transferred in more than 30 credits will need to apply to the BS/MBA program for the spring semester of their senior year (we would like to see at least 3 semesters of coursework at Rutgers University). If you fall into this category of a spring applicant, you may not be able to take full advantage of all 12 MBA credits that you are allowed to take as an undergraduate student (depending on your remaining requirements).
Application
Ready to begin? Start your application for our BS or BA/MBA program today.