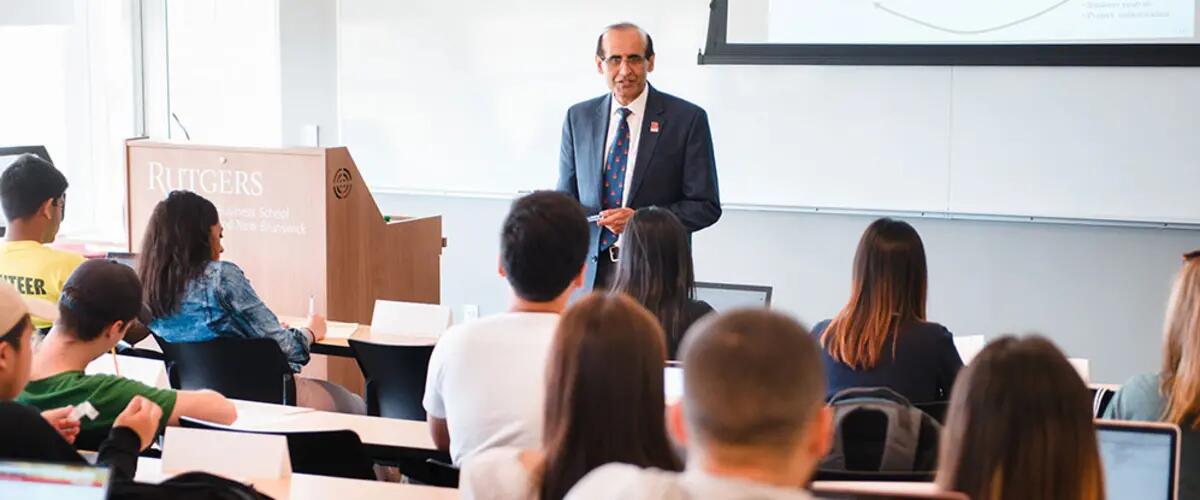 Giving to Rutgers Business School is focused on the following priorities and key funding areas:
Faculty & Research
Rutgers' remarkable faculty inspire and engage our students, as well as conduct groundbreaking research. But just over 1 percent of the university's faculty hold endowed chairs; Rutgers' peer institutions boast far more endowed professorships. An endowed chair supports a scholar's work and helps attract more research funding, outstanding junior faculty, and top-notch students. Private funding is also critical for moving research forward.
Rutgers Business School has received generous support from alumni, corporate partnerships, and other partners in establishing 10 endowed faculty chairs. Learn more about these RBS Professorships and the faculty who hold them.
Campuses & Facilities
Rutgers Business School is making significant investments on both the Newark and New Brunswick campuses. RBS has built world-class facilities for teaching, research, and entrepreneurial endeavors. New buildings have opened at 1 Washington Park in Newark and 100 Rock on the Livingston Campus creating two high-tech buildings to serve students, faculty and staff.
Learn more about Rutgers Business School's state-of-the-art facilities.
Students & Learning
Few universities can match Rutgers' accessibility to talented students at every income level. Funding for scholarships and fellowships has never been more important in attracting the best students. Competition for top business students is more intense than ever. In addition, Rutgers Business School is committed to providing unparalleled opportunities for students inside and outside the classroom. Student programming such as MBA Team Consulting, CEO Lecture Series, RBS student clubs, Women's Business Leadership Initiative, and mentoring provide students with invaluable experiences outside the classroom.
University & Community Programs
Funding in this area will impact the full spectrum of Rutgers Business School programs. It will also support the university's mission of outreach as it addresses such problems as economic development, supporting entrepreneurial endeavors, and assisting businesses across the region.