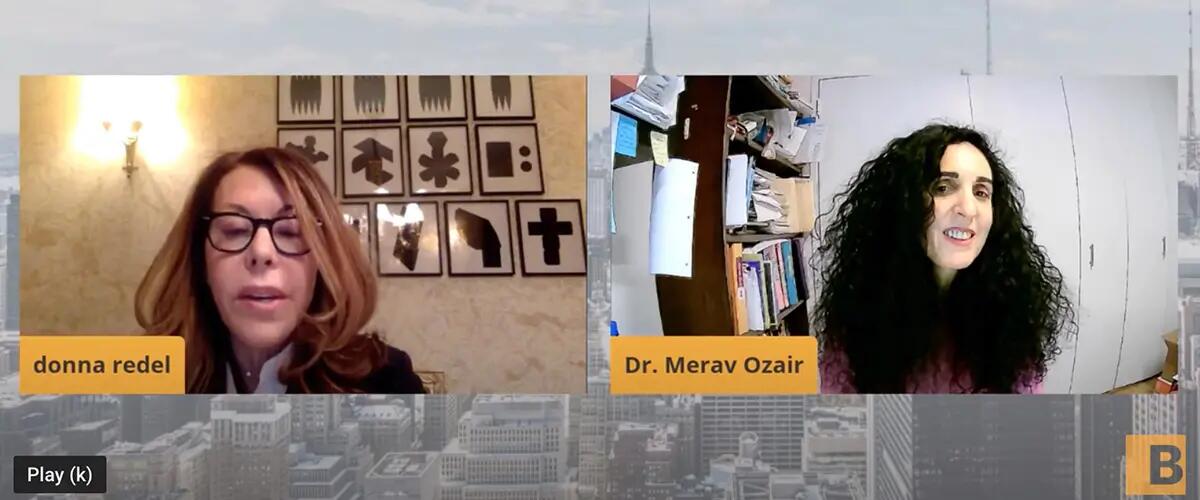 Business Insight: Fireside chat highlights professor's expertise in blockchain ecosystem
Rutgers Business School professor Merav Ozair and Fordham University professor Donna Redel discussed real world events related to blockchain technology and digital assets during a fireside chat hosted recently by the Blockchain Center.
The wide-ranging conversation touched on the outlook for more clarity from regulators, growing institutional adoption of digital assets and the excitement of teaching about such news-making topics as blockchain, digital assets and the crypto markets.
The fireside chat highlighted Ozair's expertise in the blockchain ecosystem and the crypto markets as well as the evolving decentralized finance (DeFi) space. Read more about Ozair's experience and her expertise in blockchain and DeFi.
At Rutgers Business School, Ozair is a FinTech faculty member. She has developed and teaches courses on Blockchain, Digital Assets and DeFi and is editor-in-chief of World Scientific Series in FinTech.
Press: For all media inquiries see our Media Kit